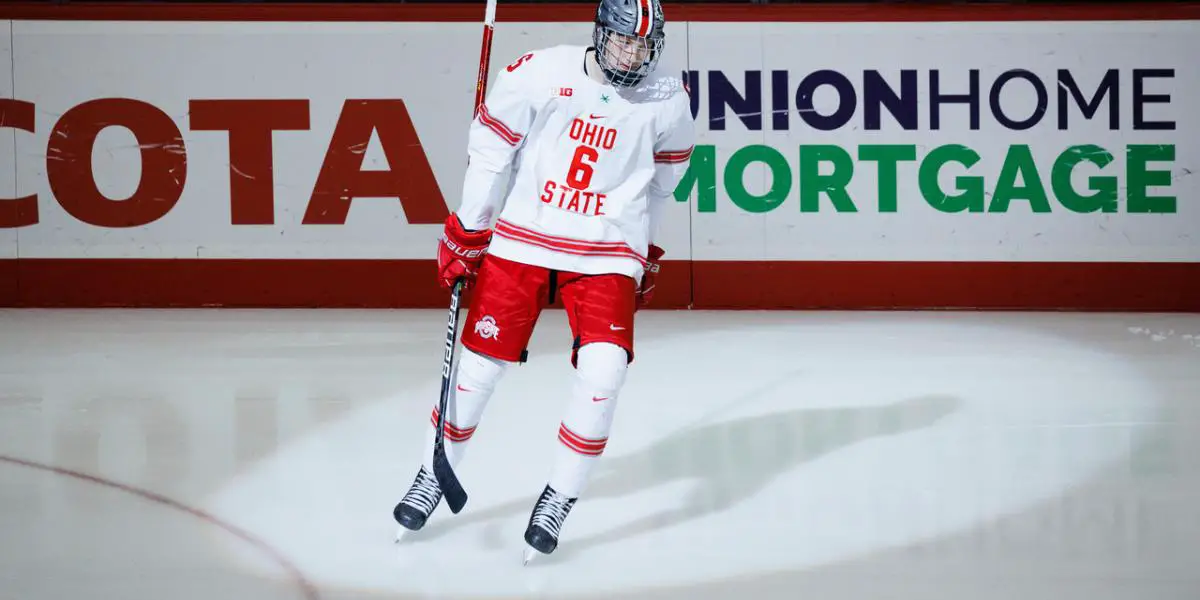 Boston Bruins General Manager Don Sweeney announced Friday that the Providence Bruins have signed defenseman former seasons-round draft pick Mason Lohrei to an AHL amateur tryout agreement (ATO).
The Madison, Wisconsin, helped lead Ohio State to an NCAA Quarterfinals berth in 2022-23 and was the team's top defenseman with four goals and 28 assists for 32 points in 40 games. As a freshman in 2021-22, the 6-foot-4, 204-pound left-shot defenseman led the Buckeyes' defense in scoring with four goals and 25 assists for 29 points in 31 NCAA contests.
Before attending Ohio State, Lohrei played three seasons in the USHL with the Green Bay Gamblers from 2018-21. In his final season in Green Bay in 2020-21, Lohrei led all USHL defensemen and was sixth in the league in scoring after registering 19 goals and 40 assists for 59 points in 48 games.
The Elite Prospects scout on Lohrei entering the 2020 draft was "Lohrei stood out was as a puck-carrier. His puck skills in small are situations stuck out as a distinct positive in a few instances, particularly for someone of his stature. He's got a snappy wrist shot, with good form and an ability to generate a lot of power with very little movement, suggestive of a really strong upper-body".
The 22-year-old Lohrei will report to the Providence Bruins, who are preparing for the upcoming AHL playoffs.
Season 2. Episode 37. It's Going To Be A Long Off-Season
–
Bruins Benders Podcast
The Bruins off-season will be longer than expected. We like some CHL rules changes. The Bruins defense needs to be nastier, not just bigger. Can this core going forward win a Cup? Plus Beauties and Benders and Rod Brind'Amour whines.