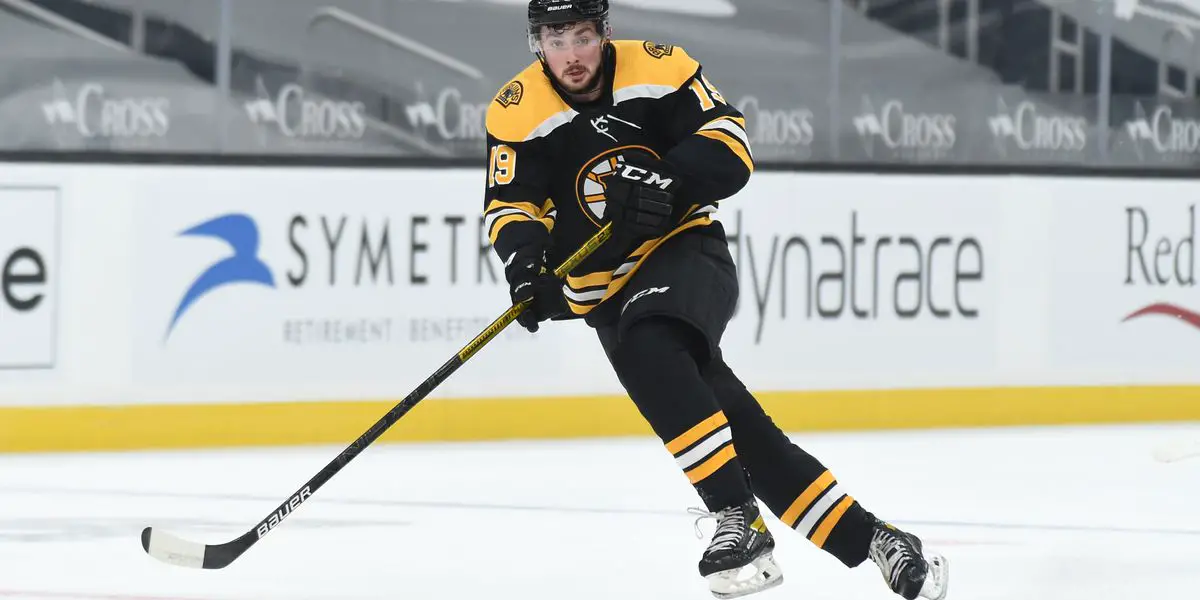 Coming out of the 2021 draft, it looks like the B's may have gotten the steal of the first round in Fabian Lysell, a speedy winger playing for Vancouver in the WHL. However, for every Brandon Carlo and David Pastrnak, there is a Malcolm Subban and a Seth Griffith. The Bruin's prospect development and drafting in recent years have yielded mixed results as it feels like the B's either have an excellent draft or a terrible one with not much in between. If you are a fan of the Bruins and know anything about their drafting history, you know what's coming next.
It feels like beating a dead horse at this point, but their 2015 draft sucked. With three consecutive picks in the middle of the first round, it looked like the Bruins were poised to select the future of their franchise. What ended up happening was one of the worst draft blunders in recent memory. With future all-stars like Chabot, Barzal, Connor, Boeser, and Konecny still on the board, the Bruins opted to go for a pair of Jakes instead.
Hindsight is always 20/20, and although Debrusk and Zboril were slated to go in the 1st round, they were the wrong choice. The Bruin's next pick of Zach Senyshyn was completely off the board. He was the 38th ranked North American skater and only had one full year in the OHL, notching only 45 points in 66 games for the Soo Greyhounds. Over the last three seasons, Senyshyn only played 14 NHL games with 3 points, and this year was traded to the Senators. It's hard to say the Bruins would have another Stanley Cup had they drafted better in 2015, but it certainly would have helped.
In 2014, the Bruins hit a home run in drafting David Pastrnak, a perennial all-star and Rocket Richard Trophy winner. Their next three picks that year have had successful careers, but now all play for other organizations; Danton Heinen with Pittsburgh, Ryan Donato with Seattle, and Anders Bjork with Buffalo. If we look at the 2017 draft, their first-round selection in Urho Vaakanainen couldn't stay in the lineup consistently and was traded at the deadline for Hampus Lindholm.
Their second and fourth-round picks, Jack Studnicka and Jeremy Swayman are much more promising, and Swayman has cemented himself as their future goalie. Jack Studnicka has been the projected number two center of the future almost since the day he was drafted at 53rd overall. He only had 3 points in the 2020 season but had impressive numbers and led the Providence Bruins in scoring with 49 points in 60 games the year prior. Hobey Baker finalist Jeremy Swayman looks to be the real deal and has been one half of the B's tandem with former Buffalo Sabre and his new best friend, Linus Ullmark.
With Tuukka Rask's future in the NHL uncertain after his hip surgery at the beginning of the year, the Bruins went out and signed Ullmark to a $5 million contract. After Swaymans play last year, the Bruins brass felt confident in letting veteran Jaroslav Halak go in free agency. In the NHL, Swayman went 7-3 with a 1.50 GAA and a .945 save % while also going 8-1 in the AHL with a 1.89 GAA and a .933 save %. That is a small sample size, but he was impressive enough to land a full-time role in the NHL this year.
It is almost too early to tell how the last three drafts will turn out, but a few bright spots and players have impressed. There is potential for forward John Beecher to take a big step next season after a great year for a stacked Michigan team. After an injury-shortened season last year kept him out of playing for Team USA in the IIHF World Junior Tournament, he was looking to bounce back in a big way. Playing alongside 3 top 5 picks in Power, Beniers and Johnson certainly helped increase his point totals. Mason Lohrei is another player who has impressed and last year led the Green Bay Gamblers of the USHL in points with 59 in only 48 games as a defenceman. He followed that up with 29 pts in 31 games for OSU and was the second-best Defenseman in college behind Luke Hughes.
The Bruins have been a competitive team for the last ten years, which has placed their recent draft picks in the bottom half of the first round, and by most rankings, their prospect pool is in the lower third of the league. If you are going to compete in the NHL each year, this is a trade that you have to be willing to make. With no big-name stars in the pipeline like a Cole Caufield or a Quinton Byfield, the Bruins will have to keep drafting gems in the later rounds if they hope to stay competitive in the coming years.