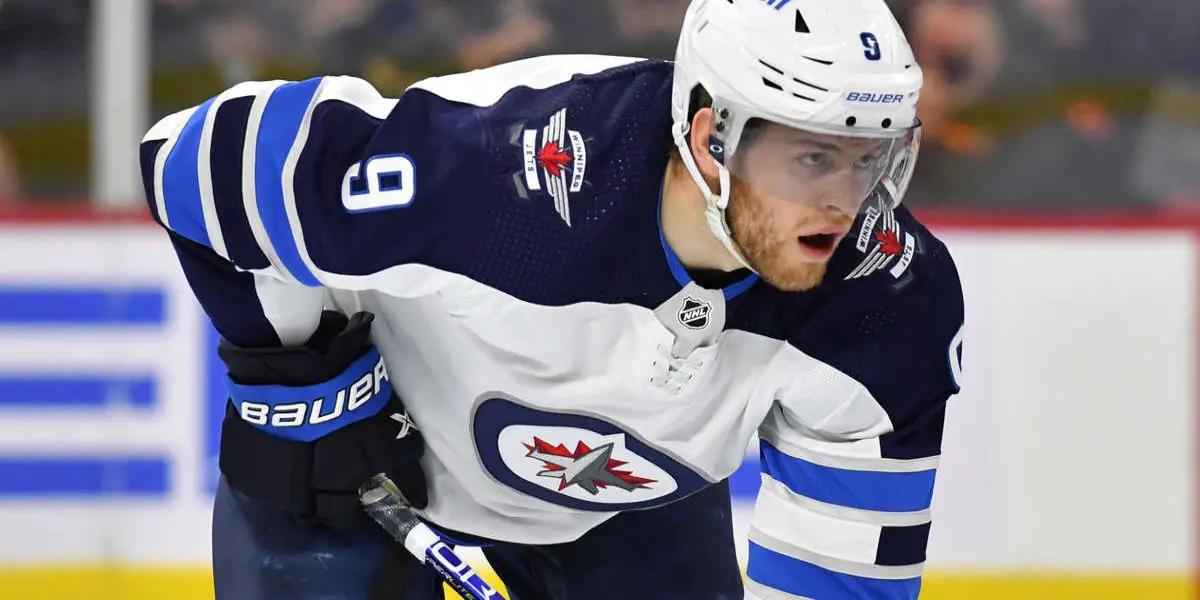 At this time last year, the Bruins front office of Don Sweeney and company were searching the league looking to see what players they would be able to acquire at the trade deadline. Last year, one of their most significant needs was a second-line left winger to pair with second-line center David Krejci to increase the secondary scoring outside of Boston's perfection line of Brad Marchand, Patrice Bergeron, and David Pastrnak. Sweeney and company were able to go out and fleece the Buffalo Sabers bringing Taylor Hall to Boston to be that second-line guy and even better convinced him to stick around for another four years. The only problem now is that a year later, the Bruins are right back looking for second-line help, this time a second-line center, as longtime Bruin David Krejci returned home to the Czech Republic before the season, leaving a gap that the Bruins haven't been able to fill.
While many had hoped Charlie Coyle would be up for the challenge of taking on the open vacancy, that has just not been the case as Coyle has looked more comfortable on the third line, where he has been able to thrive alongside Craig Smith and Trent Frederic. This left the chance for Erik Haula to come in and show Boston what he was capable of and look to reproduce those 2018 numbers when he anchored the second line for the Vegas Golden Knights that saw Haula put up a career-best 29 goals and 55 points en route to the 2018 Stanley Cup Final for the Knights. Unfortunately, that is not the same Haula the Bruins have got as the Finnish centerman has eight goals and 25 points on the year, leaving Bruins fans hopeful an upgrade is looming. 
What Andrew Copp Can Bring to the Bruins
The answer Boston may be looking for lies north of the border in Winnipeg, where versatile center and left winger Andrew Copp resides. The Winnipeg Jets have a big decision to make with only eight days to decide whether they will be buyers or sellers at the 2022 Trade Deadline as they currently sit six points behind the Vegas Golden Knights for the second wild-card spot and have three teams ahead between them and Vegas. If the Jets decide to be sellers this year, the Bruins must consider the impact the 27-year-old Copp could make if added to their lineup. Copp is amid a career year as he's averaging a career-high with 20:05 minutes of ice timer per night, making him just one of 23 forwards in all the NHL averaging at least 20 minutes per night this season. Through 53 games so far, Copp has been able to take advantage of the increase in ice time as he has 13 goals and 32 points so far, putting him on pace for career highs of 19 goals and 50 points. This is a nice uptick and shows the progression of Copp as he set career marks last season when he averaged 15 goals and 39 points in 55 games.
At 6-foot-1 and 206 pounds, Andrew Copp is a complete player as he does it all from scoring, playmaking, taking faceoff, hitting, defense, and penalty killing. Copp currently ranks 24th in the league for the best faceoff percentage among those who qualify with a minimum of 500 faceoffs. He has a 54.4 defensive zone faceoff percentage that places him 16th-best in all of hockey. Copp has logged the sixth-most penalty kill time on ice among all NHL forwards this season and has 34 hits and blocked shots through his 53 games.
What it Would Cost to Keep Him
With Andrew Copp being an unrestricted free agent come this summer, it comes down to what the Winnipeg Jets will be asking in the days leading up. If the terms are sensible and Don Sweeny and Company believe they could sign Copp long-term, Bruins fans could see Copp in black and gold sooner than later. Having a two-way player on your roster that is just hitting his peak is precisely what the Bruins need for the rest of this season and seasons to come, and Copp may be just that guy. If the Bruins do acquire him at the deadline, the long-term deal could be around $4-to-$5 million AAV for four years, looking like the deal that Sam Bennett signed with the Florida Panthers at $4.4 million AAV over four years. Only time will tell how this one plays out, but Bruins fans should pay close attention to this one as the days dwindle and the action heats up over the final eight days.