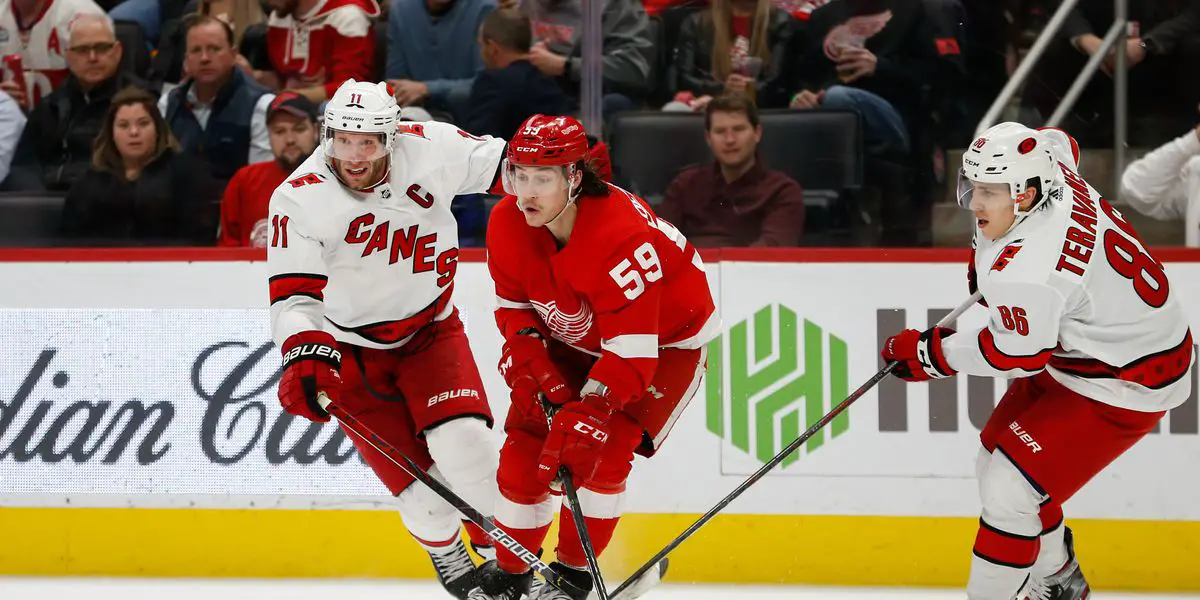 With the trade deadline approaching quickly, these final 24 hours left should see the most action as teams decide who to add for their playoff push. With these last couple of weeks helping teams determine if they will be buyers or sellers, we are beginning to see which players are now available and which teams have glaring holes, whether it be from recent injuries or a trade they just made going to make. For the Boston Bruins, a few areas have been discussed heavily that they need to improve if they want to make a legitimate run at the Stanley Cup. There's no doubt that the Bruins are a playoff contender, but the question is how far can the Bruins playoff run go with the current roster they will be rolling out. With the new powerhouses in the Eastern Conference being the Carolina Hurricanes and Florida Panthers, who have gone all-in at the deadline so far, mixed with the reigning back to back Stanley Cup Champion Tampa Bay Lightning, the road to the Cup will not be an easy one, it will be earned not given. Now that the Detroit Red Wings have announced they are sellers, including winger Tyler Bertuzzi who is ok with being moved. With that being said, the Bruins have question marks around their top-line right-wing spot that Jake Debrusk currently holds, their second-line center spot. With the Bruins addressing the defensive question mark with the recent trade for Hampus Lindholm, could they potentially address the right-wing spot next?
Tyler Bertuzzi is an interesting piece that can be acquired as he seems to be on the up and up as he's enjoying a career year at age 27 and still has one year left on his contract at a 4.75 AAV. The problem with Bertuzzi is not his skill or his age. However, his vaccine status, as he still has not gotten vaccinated, means he cannot enter Canada for those games. Come playoff time may be a problem as multiple Canadian teams are still in the playoffs, especially in the Western Conference. There is only one team from Canada in the Eastern Conference that will make the playoffs at the moment, and that is the Toronto Maple Leafs, which means if Bertuzzi is traded, he will most likely stay in the Eastern Conference.
Where Would He Fit in Boston?
During this season, Tyler Bertuzzi enjoys career offensive numbers through 51 games played as the Red Wings left winger has 24 goals, 25 assists, and is good for 49 points. The goals and points totals are both career highs, with the assists being two shy of tying his career-high of 27, but he still has plenty of time to break that. Even though Bertuzzi plays on the left-wing in Detroit, the idea in Boston would be he switches over to his offside and slides into that top-line alongside Patrice Bergeron and Brad Marchand. This gives Boston a lethal scoring top line and balance throughout the top three lines, which have all been producing this year.
What it Could Cost
Even after the Bruins won the Hampus Lindholm sweepstakes, general manager Don Sweeney still has plenty of trade bait available to pry Bertuzzi away from Detroit if they are serious about being sellers. The price it would cost to acquire Bertuzzi services would most likely be Jake Debrusk and Boston's second-round pick for this year's draft. This trade unloads a disgruntled Jake Debrusk, who asked for a trade request earlier in the season and gives Sweeney one less draft pick to whiff on in the draft. Debrusk has been floated around during this trade deadline, and it has been said that the Bruins are fine keeping him through the rest of the season unless they find an upgrade, and Tyler Bertuzzi would undoubtedly be that upgrade.
Time is Ticking
With less than 24 hours to go until the March 21st deadline, all hell will let loose over these final hours as buyers get desperate to make those final trades of the limited names available. General managers are most likely pulling an all-nighter to make these final trades happen by convincing the selling teams they are providing the best package on the market. Hopefully, this doesn't lead to the Bruins and Sweeney overpaying for Bertuzzi, and they can work out a deal and come out winners again as they did with Anaheim and the Lindholm deal. Please pay close attention as the deals can break any minute of the day.
Episode 51: Interview w/Jack Ahcan Episode 51 is back in action talking about the New York Paingers ITR bet, Can Buffalo Sabres make the playoffs? Is Vancouver in the wrong on the Boudreau treatment? Is Tocchet the right guy? Is Daryl Sutter the last Dinosaur in the NHL?YouTube: https://www.youtube.com/@insidetherinkTwitter: https://twitter.com/CueTheDuckBoatzFacebook: https://www.facebook.com/Cuetheduckboats/Thanks for listening! Please rate and review our show on your favorite listening platform. Check out our partner's website at www.insidetherink.com for all your latest hockey news. Also, catch all of the games in this year's NHL season by signing up for ESPN+ at Insidetherink.com/ESPN