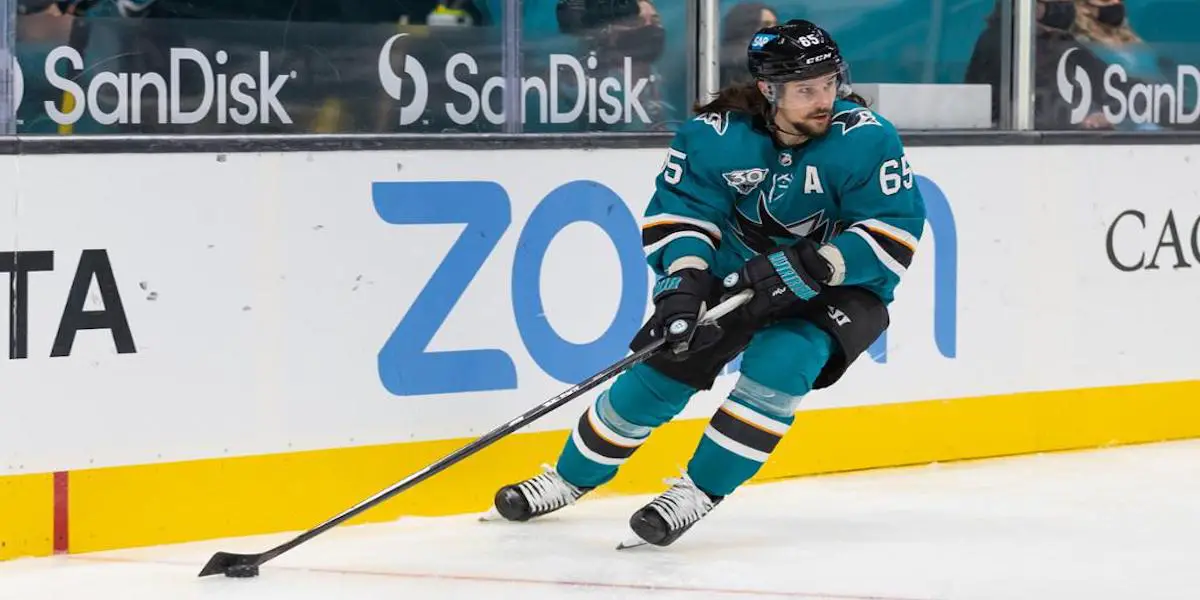 The Buffalo Sabres have been a surprise around the NHL this season as they currently sit fourth in the Atlantic Division and third in the Eastern Conference Wild Card race with a 26-19-4 record and 56 points. They trail the Pittsburgh Penguins by just one point for the second Wild Card spot and the Washington Capitals by two points for the top spot but have two games in hand. A lot of their success has been due to the rise of their young stars, especially Tage Thompson and Rasmus Dahlin, as both are having career years.
Just like the Sabres, San Jose Sharks defenseman, Erik Karlsson is having a surprising season as he's once again performing like he was in his Norris-winning days, which makes him one of the biggest targets at this season's Trade Deadline.
It's clear that the Sharks and general manager Mike Grier will be looking to trade Karlsson, but the question still remains where will he finish his season?
As TSN's Craig Button has reported, the veteran may be headed back to the Atlantic Division.
Top 5 trade fits on TSN from Craig Button, he thinks Erik Karlsson to Buffalo makes sense. He feels Sabres are the only team that can do it cap wise, he doesn't see a fit anywhere else for him.
Unlike all the other teams in the NHL, the Sabres are the only team that could comfortably fit Karlsson's $11.5 million cap hit that's assuming San Jose doesn't retain any of the cap hit.
Clearly, at this point in his career, Karlsson wants to win a Stanley Cup now, and the Sabres are most likely a few years away, even with their solid 2022-23 season.
The 32-year-old Karlsson has registered 15 goals and 64 points in 50 games on a struggling Sharks squad this season. He also leads the NHL with 47 even-strength points.
Karlsson would be a solid veteran presence for both Rasmus Dahlin and Owen Power to learn from as they continue to develop. While Karlsson may not be the best defensive defenseman like he was when he was younger, he can still produce offensively from the blueline.
His $11.5 million AAV runs through the 2026-27 season.
The boys are back after a long break but have plenty to talk about as the playoffs are in full swing. We go series by series, looking at how teams have fared so far and who will come out on top. Thanks for listening! Please rate and review our show on your favorite listening platform. Check out our partner's website at www.insidetherink.com for all your latest hockey news.