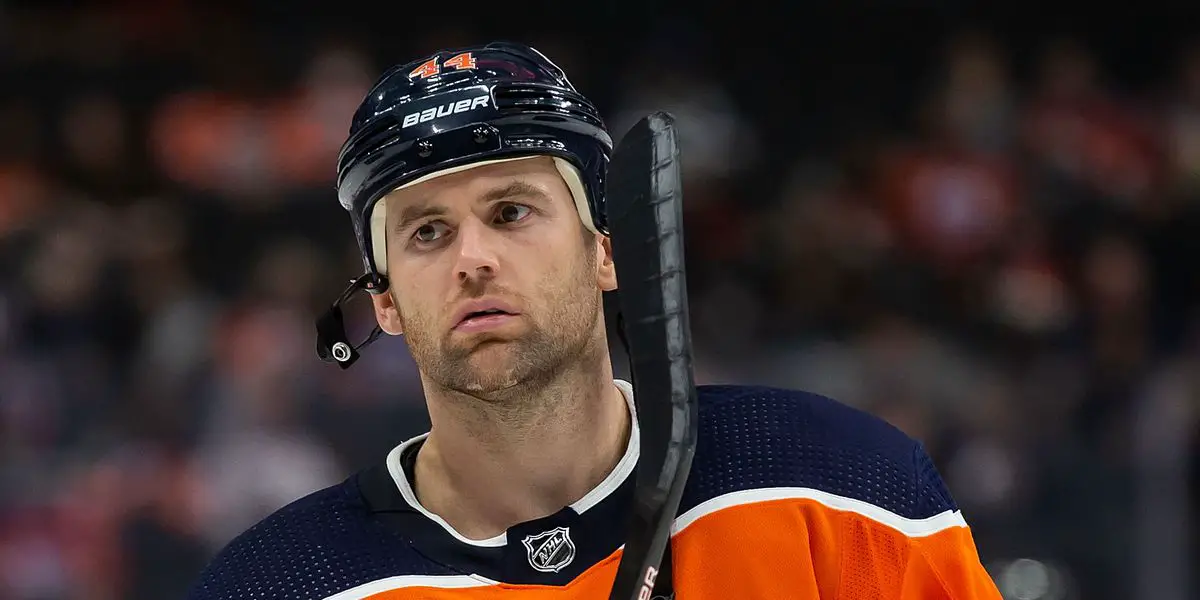 Big, physical, and gritty. That's what we can expect from the Arizona Coyotes next season.
The Yotes were probably the most active team during the NHL Draft two weeks ago, with general manager Bill Armstrong making five selections in the opening two rounds. They also made two trades on draft night, one of which led to the acquisition of a veteran winger.
Arizona traded the No. 32 pick to the Edmonton Oilers for a package that included veteran forward Zack Kassian and a slew of draft picks.
"He's going to be a great add into our new style of game we're trying to play," Armstrong said of Kassian on Arizona Sports' Burns & Gambo.
Acquiring Kassian wasn't even their best move on draft night. The Coyotes also traded up to No. 11 overall, where they selected the 6-foot-4, 203-pound center, Conor Geekie.
Could this start a transition into a bigger, meaner club? By Armstrong's description, it's certainly plausible.
"Cactus style," Armstrong said.
And it starts with Kassian, who will bring his veteran presence along with his 6-foot-3, 211-pound frame. The 31-year-old has been plagued with injuries the last three seasons but is coming off a trip to the Western Conference Finals with the Edmonton Oilers.
One of the benefits to Kassian is that he's very dependable when healthy. Whether it's the first line or the third line, it's nearly a guarantee that Kassian will provide much-needed team chemistry.
"He's someone who can have a lot of different roles for us," Armstrong added.
Kassian has a history of doing just that. He was consistently a first-liner or a third-line grinder during his tenure in Edmonton (2015-2022) and also played on a line with Connor McDavid, who has won the Art Ross Trophy, which is awarded to the player that leads the league in points at the end of the regular season, four times in his first seven NHL seasons.
Armstrong has stressed adding players like Kassian to the lineup. But unlike previous seasons, the Coyotes are beginning to build a solid stable. Kassian is the latest addition to a potent mix of forwards, including Lawson Crouse, Liam O'Brien, and Nick Ritchie.
The Coyotes also signed veteran center Nick Bjugstad in free agency. The 30-year-old stands at 6-foot-6, 218 pounds.
Although "Cactus Style" sounds bloody, Armstrong says the Coyotes will play hard but clean. 
"When you come to watch the Yotes, you're going to see a great brand of hockey."
The boys are back after a long break but have plenty to talk about as the playoffs are in full swing. We go series by series, looking at how teams have fared so far and who will come out on top. Thanks for listening! Please rate and review our show on your favorite listening platform. Check out our partner's website at www.insidetherink.com for all your latest hockey news.