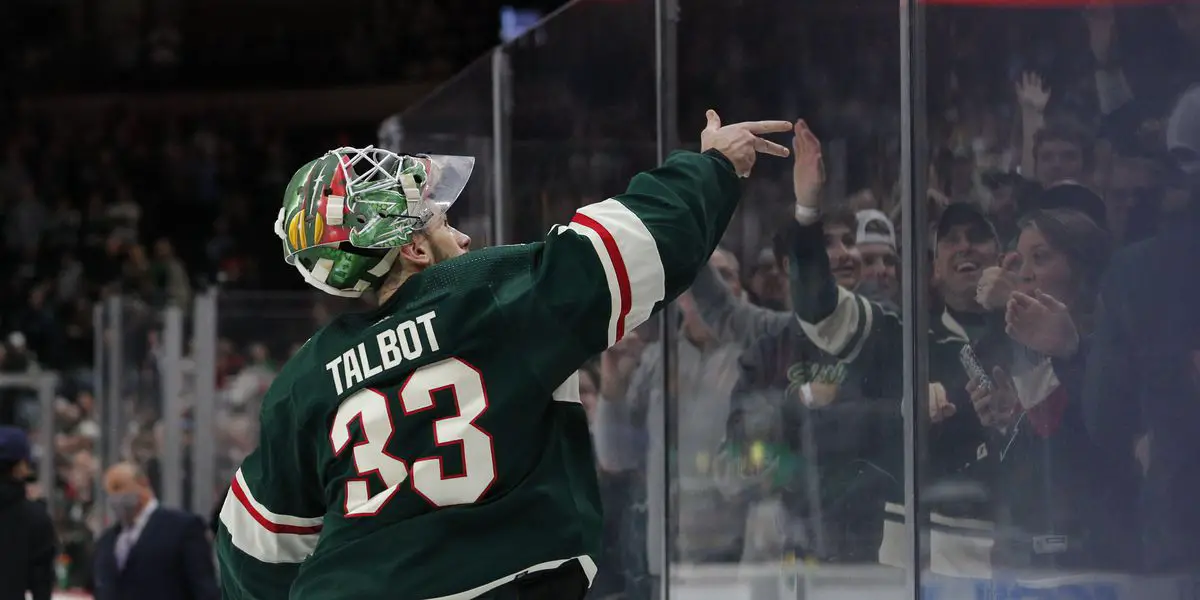 The Minnesota Wild have been putting something special together over these last six games as they have pushed their win streak to six. What makes this win streak even better is the grit and fight Minnesota has shown as they have now won their last three games, all in overtime, as they have dug deep to find a way to secure two points instead of one in each outing. This is important as the race for the Central is tighter than ever as the Nashville Predators sit four points behind us, but we maintain two games in hand, and the St. Louis Blues are six points behind and even in games. Thanks to this win streak, the Wild have been able to distance themselves a little in the pack to create some breathing room for now. With 18 games to go, anything is possible as the Wild look to maintain their control to enjoy a home-ice advantage in the first round of the Playoffs.
This win streak has been a complete team effort stretching back to their first win when they took down the Boston Bruins on the road 4-2. This game signaled a change for the Wild as they have looked like a complete team with every aspect of their game rolling, especially their goaltending led by Cam Talbot and offensive highlight reel forward Kirill Kaprizov. While these two players stick out the most, it has been a complete team effort as the Wild have found their identity of playing an authoritarian, hard-nosed style of play mixed with great offense. In five of the six games, the Wild has scored three goals, with the sixth one being a four-goal effort. The toughness has always been on the team, but the fire has been relit thanks to newcomers Nicolas Deslauriers and Jacob Middleton, who have stepped in to lead the charge.
Talbot has Been Lights Out as of Late
The biggest takeaway from this winning streak is the play of goaltender Cam Talbot proving that he deserves the 1A goalie spot over newly acquired Marc-Andrew Fleury. It was a shocking move when the Wild acquired Marc-Andre Fleury at this year's trade deadline as the franchise decided to go all in and move on from a rookie backup goaltender and bring in a 37-year-old three-time Stanley Cup and one-time Vezina Trophy-winning goaltender. The thought process behind the move was too sure up the goaltending duo by adding experience and a championship pedigree to the pair. Before the deadline, Talbot had been going through a funk as he many games giving up five goals and bringing the wild down. Since the winning streak began, Talbot has been the starting goalie in five of the six games, collecting wins in all his starts, holding opponents to a 1.40 GAA, and collecting a shutout over the Vegas Golden Knights. The win streak has also seen Talbot stay strong and collect two overtime victories, with none more important than last night's 3-2 win over division rival Colorado Avalanche.
To highlight how good Talbot has been during this win streak, he just received the NHL First Star of the week beating as he went 3-0-0 with a 1.33 GAA, .959 save percentage, and one shutout with all three of these games coming after the deadline. It's clear that Talbot got the message that he needs to do better or take the back seat to Marc-Andre Fleury, which at this point doesn't look like it's going to happen any time soon. Talbot was electric in last night's game against the Colorado Avalanche as he helped the Wild win in overtime 3-2. He faced 42 shots on goal, stopping 40 of them and having a .952 save percentage as he was under fire all night long but stayed strong, allowing his team to come away with the win. This game showed what Talbot had been about lately as he held his own against the best team in hockey, proving that the net is his just like it's been all season long.
Talbot Deserves to Remain the 1A
All the talk about Talbot being replaced by Fleury has lit a fire under him as he continues to prove himself and remain in control of the top goalie spot leaving the Wild with a tough decision come playoffs if Talbot keeps it up. It's not often that you see a team deploy a two-goalie game plan in the playoffs as you look to have your top goalie maintain the momentum from game to game and stay hot. Talbot has done everything asked of him and more as he shows this is his net, and no one will take it from him. It would take a severe meltdown from Talbot over these next 18 games to change the minds of fans and the coaching staff as all the trust and faith is instilled with Talbot to lead us to the Promise Land. Only these next 18 games and the first round of the playoffs will tell if Talbot truly has what it takes to hold off Fleury from snatching the net out from under him and continue this level of dominance we have been waiting for all season. 
The boys are back after a long break but have plenty to talk about as the playoffs are in full swing. We go series by series, looking at how teams have fared so far and who will come out on top. Thanks for listening! Please rate and review our show on your favorite listening platform. Check out our partner's website at www.insidetherink.com for all your latest hockey news.