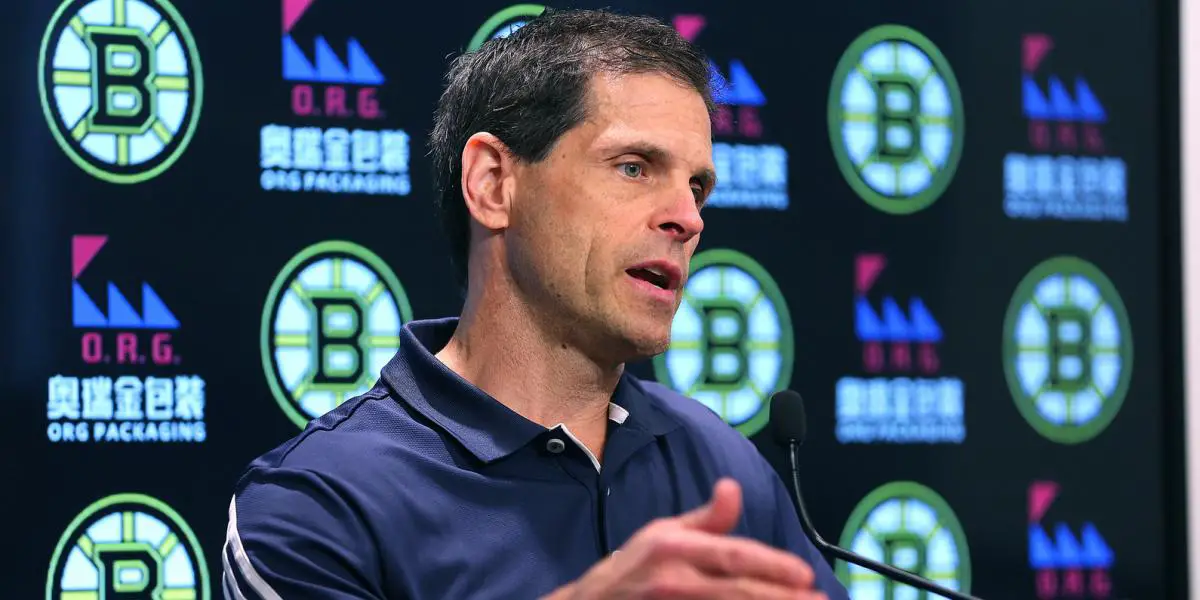 Don Sweeney has had an up and down career as GM of the Boston Bruins. No matter how many good trades or bargain signings he makes, Bruins fans want him out, and it seems that there is no changing their minds. However, Sweeney made many fans happy on August 8th when he made three massive signings and cemented the Bruins opening night roster.
The Bergeron and Krejci signings seemed to come out of nowhere, and for a combined cap hit of 3.5 million, they're an absolute steal. Don Bruins fans should commend Don for getting the first and second-line centers signed for less than Nick Foligno. After Don's recent contract extension drew a lot of anger from B's fans (just look at the comments on their post), it's hard to see what the future will hold for him. In my eyes, I think that Don still has time to turn this around and he is going to have a couple of years to change the way he is viewed by the fan base.
What would Don have to do to be seen favorably by the Bruins fans at this point? It seems like this is the Bruins' final season truly going for it. With Marchand, McAvoy, and Gryzelcyk out to start the year, the B's are going to have to tread water until they can get healthy. If they are harmful to start the year, and if Krejci and Bergeron have lost a step due to age, some significant changes may be made mid-season. Some people speculate that if the season goes south and the Bruins are out of the race by Christmas, we could see a mass sell-off at the deadline. With 9 Bruins forwards having 1-year deals to start the season, the Bruins could get some significant return for those players if things go wrong this season.
It seems that a lot of the fanbase's disdain stems from the 2015 draft, but talking about that means beating the same dead horse. Don has been instrumental in emptying the B's prospect pool and not focusing at all on the next wave of talent. Now despite his track record when it comes to drafting, he has been perfect when it comes to trades in the past two years. Getting Taylor Hall from the Sabres for essentially a bag of chips and a high five was impressive, to say the least. His last big trade saw them picking up Hampus Lindholm and although it cost them a lot, most fans were comfortable with what they gave up.
Now to be fair, I do believe that the one thing that can save Don Sweeney's image right now is a Pastrnak extension. It's safe to assume that Pasta almost has a blank cheque at this point and Sweeney may have to pay big to keep him in town. With that being said, Pasta has stated in the past that he would be willing to take less and that he doesn't care about money that much. If this is true, and if Sweeney can sign him to a long-term deal for less than 10 million a year, then B's fans should carry Don around on their shoulders. I don't believe that Don Sweeney has ruined his reputation beyond repair, but the Bruins faithful are a tough crowd to please. If August 8th indicates what Sweeney can do in the future, then I think he is in good shape to save his reputation.
Fabian Lysell is the Bruins' "top" prospect, jersey ads are here, David Pastrnak is not at captains' practice and rookie camp begins!