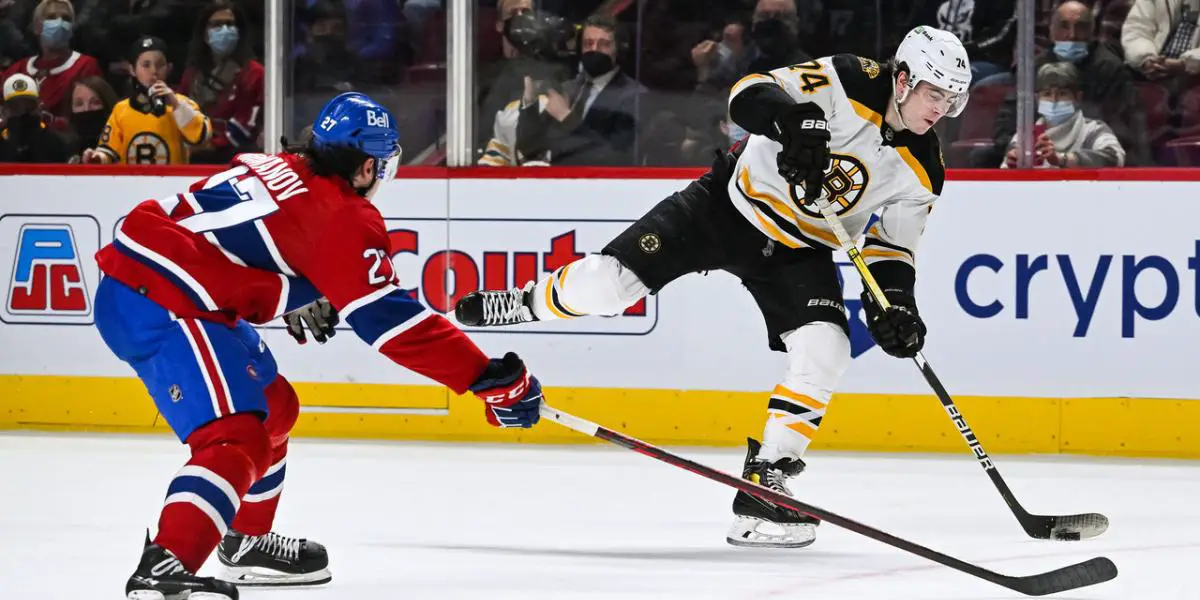 Jake DeBrusk is in a very interesting position right now. After a couple of down years and a rescinded trade request, he has a lot riding on his performance this season. Since his trade request last year, there have been a lot of changes to the Bruins roster. A returning David Krejci has thrown an interesting wrench into things as well. Due to Krejci's return, last year's second-line center Erik Haula was dealt to the Devils for former 1st rounder Pavel Zacha. With Zacha coming in, the Bruins seem to have an extra forward.
This year is a transitional period for the Bs. It almost certainly is Bergeron and Krejci's last years, and with many key players injured, DeBrusk is going to be relied on heavily for offense. With Zacha coming in, the Bruins seem to have an extra forward. Brad Marchand is potentially returning from injury in November, so someone may find themselves on the way out.
The starting three lines will be any combination of Zacha-Bergeron-DeBrusk, Hall-Krejci-Pasta, and Frederic-Coyle-Smith. Marchand's inevitable return means his $6.125M cap hit will start to count against the cap, and right now, the Bruins are already $2.2M over. Some hard decisions will be made in the coming months as the Bruins only have four forwards under contract next year. DeBrusk has a lot of internal competition this season, and it's going to be interesting to see if he can perform without Marchand on his wing.

DeBrusk has been consistently inconsistent since he entered the league nearly six years ago. With a career-high of just 43 points, it's hard to see how he could be a first-line talent in the NHL. His 2020 season was downright terrible, as he posted a measly five goals in the Covid shortened season. However, if you look at his goal totals every other year, it's a bit of a different story.
This season he stayed healthy, was given a lot more ice time and looked right at home with Bergeron and Marchand on the first line. Moving Pastrnak to play with Haula and Hall paid dividends for DeBrusk. He put up a respectable 25 goals in 77 games en route to one of the best years of his career. After signing a 2X$4M extension with the B's, many people were saying that he would be traded, but to the surprise of most, he wasn't.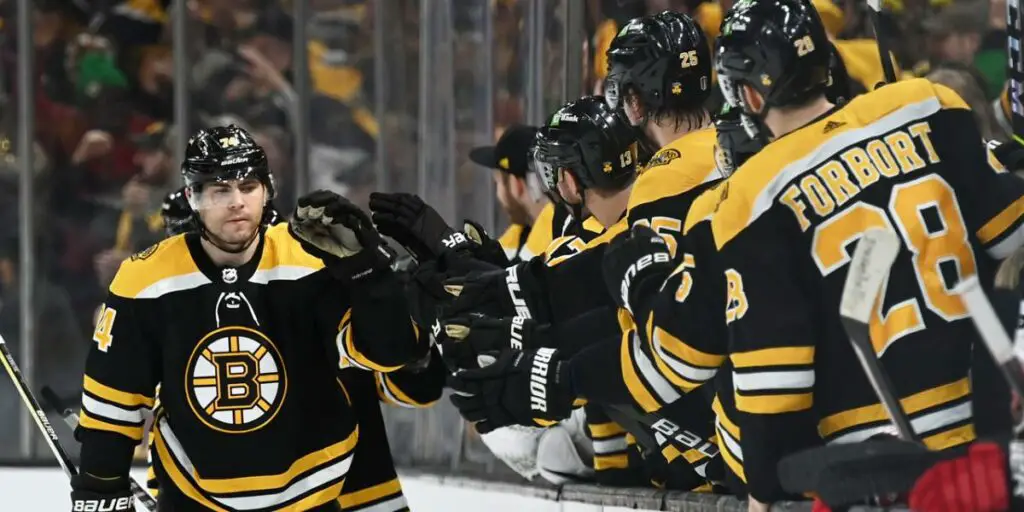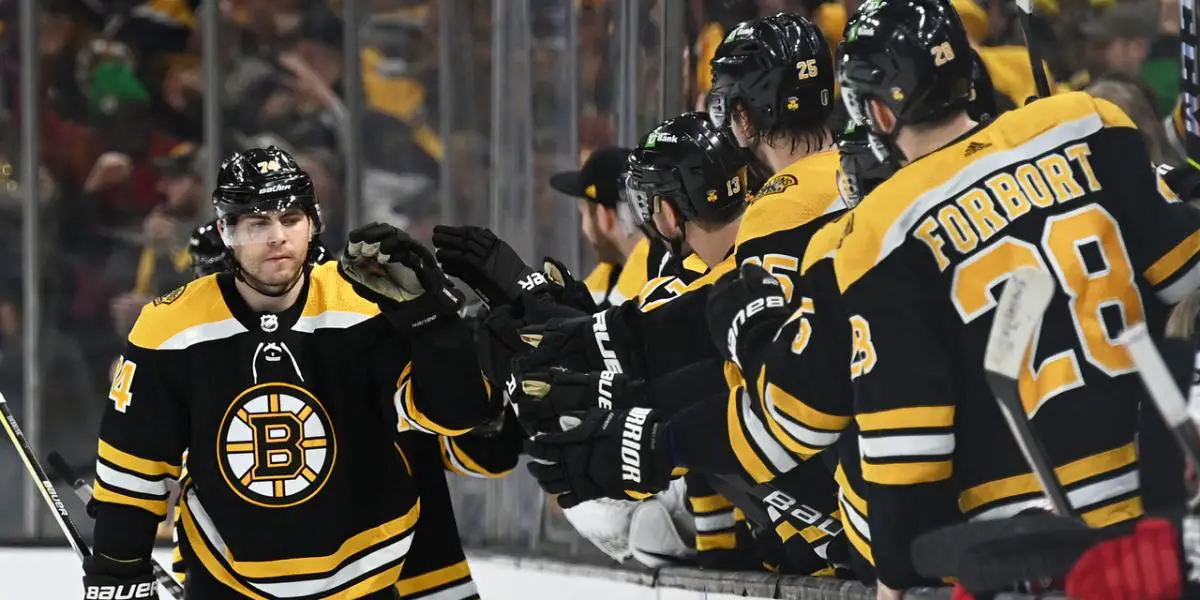 If DeBrusk wants to stay in town, this year is make or break. He needs to put forth his best effort and be a top-3 point scorer on the team if he expects to stay around long term. Without Marchand on his wing to start the year, he will have to get the chemistry going with Bergeron and most likely, newly acquired Pavel Zacha. If the B's can at least tread water with DeBrusk on the first line, they may be able to salvage a season that initially doesn't look very promising. If the season falls apart right off the bat, I still suspect that DeBrusk would be one of the first ones out the door. However, if he could be consistent and contribute each night he may secure his spot on that line and finally become the offensive threat the Bruins saw when they drafted him.
The Bruins Preseason has begun! Matthew Poitras, Johnny Beecher, and Mason Lohrei have stood out. Matt Grzelcyk expendable? Can the Bruins be more physical? And much more!DraftKings Sportsbook – Boston's hometown Sportsbook is LIVE right here in Massachusetts! Bet local on all your favorite sports from the comfort of your own home with DraftKings. To celebrate, ALL new customers will receive up to TWO HUNDRED DOLLARS in BONUS bets when you sign up for DraftKings Sportsbook using code ITR! You can now bet local on money lines, spreads, props, and more with one of America's top-rated Sportsbooks – DraftKings Sportsbook!  Download the DraftKings Sportsbook app and sign up with code ITR to get up to TWO HUNDRED DOLLARS in BONUS bets to use now that mobile sports betting is live in Massachusetts. That's code ITR only at DraftKings Sportsbook. If you or a loved one is experiencing problems with gambling, call 800 327-5050 or visit helplineMA.org to speak with a trained specialist, free and confidentially, twenty four seven. 21+. Physically present in MA. Eligibility restrictions apply. Subject to regulatory licensing requirements. Eligibility and deposit restrictions apply. Opt in required. Bonus issued as free bets. Terms at draftkings.com/MA.