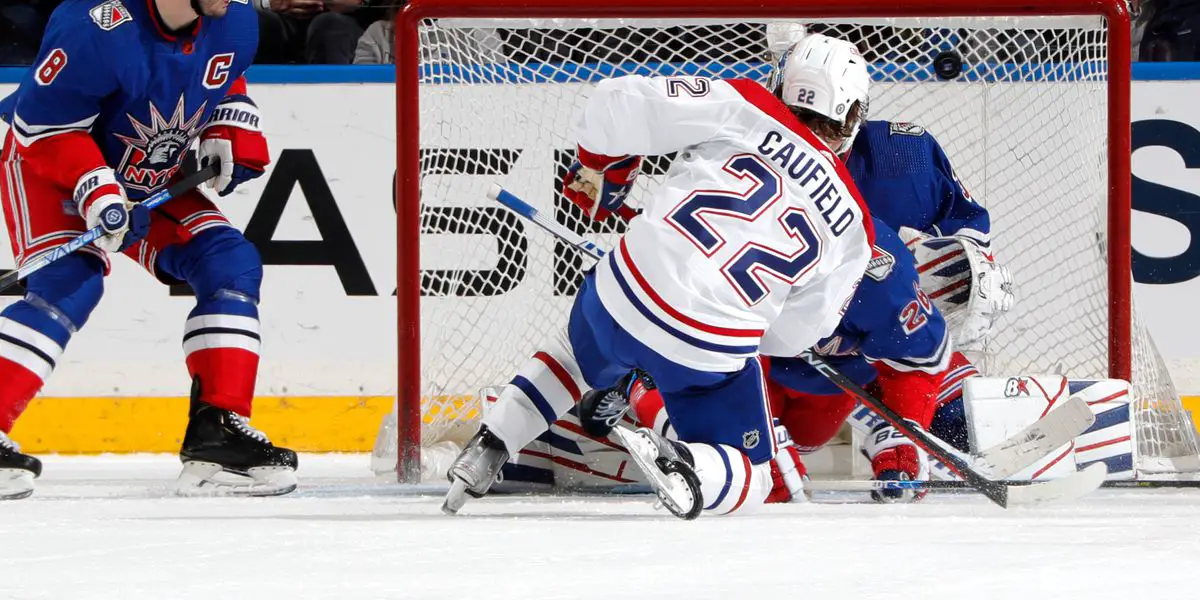 Cole Caufield, the young talented winger for the Montreal Canadiens, has recently been the subject of many rumors and speculations surrounding his future with the team. The 22-year-old, who was drafted 15th overall in 2019, has already shown his immense potential, scoring 53 goals in his first 123 games. However, despite his promising start, there are doubts about his future with the Canadiens.
One of the main issues that have caused doubt is Caufield's contract negotiations. According to recent reports, the Canadiens and Caufield are not close to agreeing on a long-term deal. This has led to speculation that Caufield could be traded, especially considering the Canadiens' disappointing season and the team's need to make changes.
Another factor that has contributed to the uncertainty surrounding Caufield's future is the Canadiens' overall direction as a team. The team has been struggling in recent years, and there are doubts about their ability to compete in the near future. Caufield is a young player with immense potential, and he may not want to spend his prime years with a team that is not competitive.
Despite these uncertainties, Caufield's talent and potential are undeniable. He has shown an incredible ability to score goals, and his skills on the ice have made him a fan favorite. Caufield's future may be uncertain, but there is no doubt that he will continue to be a highly sought-after player in the NHL.
In conclusion, Cole Caufield's future with the Montreal Canadiens is currently up in the air. While his talent and potential are undeniable, there are doubts about his future with the team, given the Canadiens' struggles and their ongoing contract negotiations. As a fan favorite and a promising young player, it remains to be seen where Caufield will end up next.
HSP – Jun 5th 2023 – Arland Bruce III on his career, legacy, and what is next
–
Hughes Sports Podcast- HSP
Jake and Kevin welcome on one of the BEST ever to lace up cleats in the CFL, a Two Time Grey Cup Champ, a 6 Time All-star and all around great guy Arland Bruce III. emory lane, unpacking the highlights of his storied career. From his early days in the Canadian Football League to his notable contributions with the BC Lions and Winnipeg Blue Bombers, we'll discuss how Bruce etched his name in the annals of football history.But we're not just delving into the past. Arland Bruce III has always been one step ahead of the game, and he's no different in retirement. We'll get an exclusive scoop on what he's been up to since hanging up his cleats!Join us as we navigate the gridiron and beyond with Arland Bruce III. Tune in to hear about the triumphs, trials, and what it truly means to leave an enduring mark on the world of sports. This episode is a must-listen for any fan of football, tales of grit and determination, and anyone interested in the journey of exceptional athletes.Plug in those earphones, get comfortable, and enjoy the ride – it's game time on the Hughes Sports Podcast!