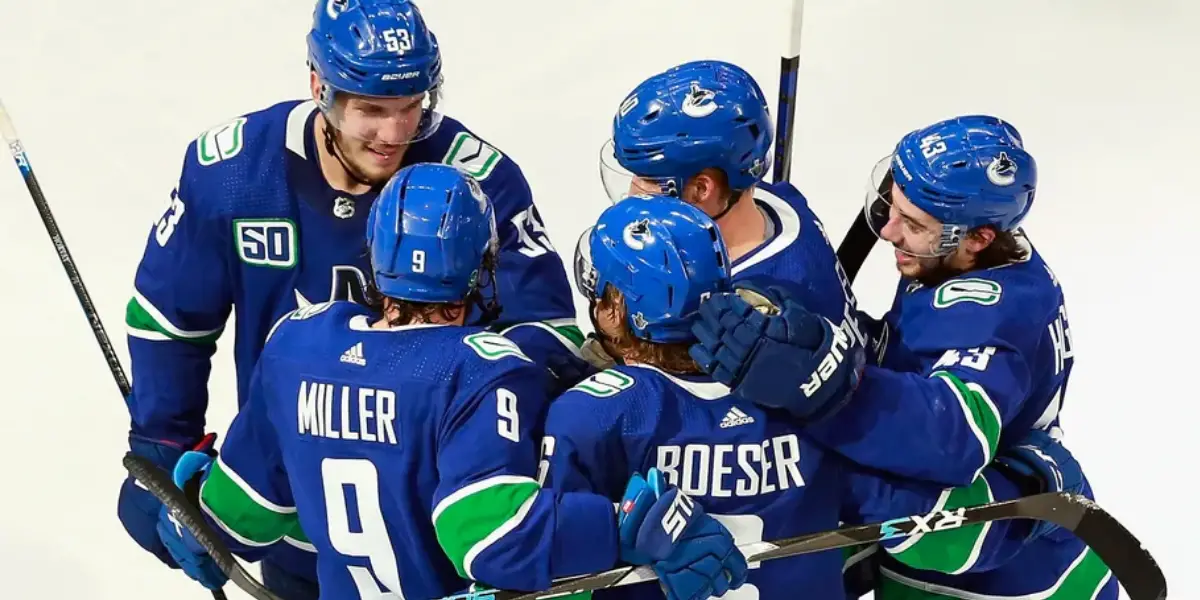 After going 8-2-0 over their last ten games, the Vancouver Canucks sit just four points out of a wildcard spot with 30 points. Only the Nashville Predators, who have also gone 8-2-0 over their last 10, have been as hot as the Canucks. The surging club sits only a single point behind the Winnipeg Jets, LA Kings, and San Jose Sharks, who own 31 points apiece.
The word 'rejuvenated' doesn't even begin to describe how the Canucks have looked under new coach Bruce Boudreau. Since the former Jack Adams Award winner was announced as a replacement for head coach Travis Green on December 5th, the once exasperated-looking club has gone a perfect 6-0-0. Brock Boeser registered five goals and two assists in that span, and Bo Horvat tallied up three goals and three assists of his own. The team's core is, unmistakably, playing great hockey again.
With each win they collect, the Canucks are showing the rest of the league that they mean business. The formerly despondent team owned a dreary 8-15-2 record before the managerial shakeup enacted by team owner Francesco Aquilini back in the first week of December. With GM Jim Benning and Travis Green both being removed from their respective positions, some fans began to wonder if the team was doomed to enter another "rebuild."
Such has not been the case. With the Canucks poised to square off against the Toronto Maple Leafs on Saturday, a victory would serve as a very uproarious statement for a team looking to cement themselves as a voracious competitor. The Leafs will likely be without star forward John Tavares after being forced to enter COVID protocol on Friday and teammate Alex Kerfoot. As unfortunate as it is to see two more players added to the league's protocol list, it would serve as an obvious advantage for a Canucks team looking for a 7th straight triumph.
A Rested Development
The Leafs are coming off a dominant 5-1 win against Connor McDavid's Edmonton Oilers and will have had three days of rest before the Canucks return home to play them on Saturday at Rogers Arena. Auston Matthews' continued dominance has been vital for Toronto as he's potted nine goals in his last seven games and has 20 goals on the season, trailing only Leon Draisaitl and Alex Ovechkin for the league lead.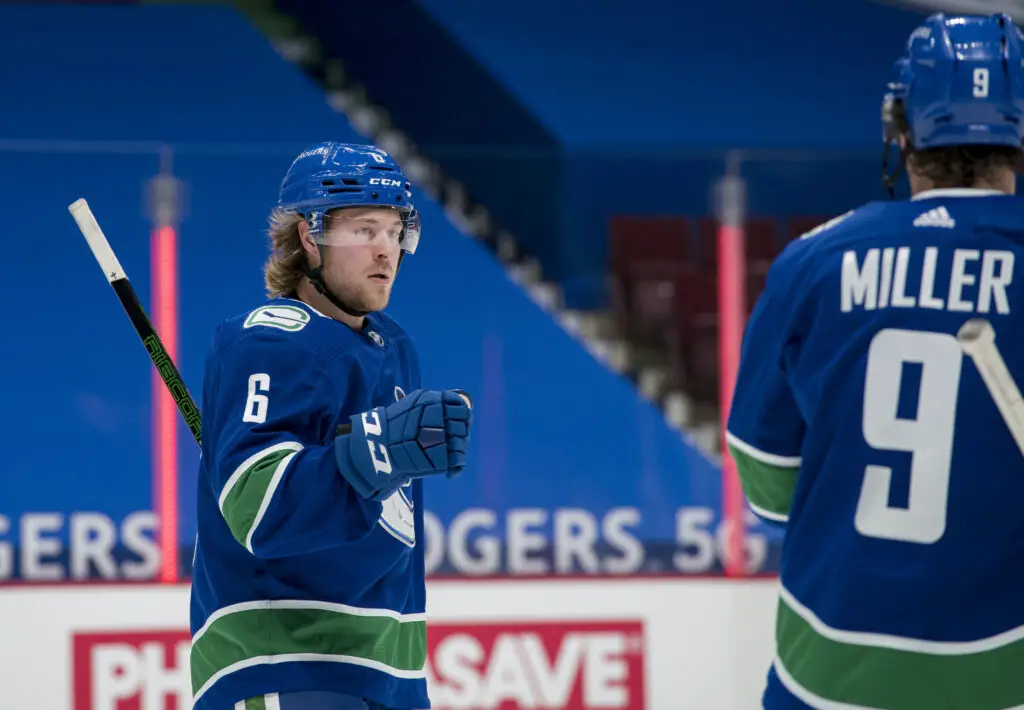 Despite a slow start to the season, Boeser will need to be Vancouver's answer to Matthews, who will seek to add to his mountain of goals against Vancouver's Thatcher Demko. Boeser, The Minnesota native, may not be as elite as Toronto's leading scorer, but he certainly knows how to put the puck in the net. Injuries and COVID-shortened seasons have kept Brock Boeser away from the elusive 30-goal mark, but scoring goals is his niche, and he's heating up.
Between the Pipes: Demko and Campbell, Two of the Best
With Tavares presumably out of the lineup and Vancouver's top players heating up, we can expect the offensive output from both teams to be pretty even. Vancouver is currently without defensemen Luke Schenn and Tucker Poolman, who are presently in COVID-protocol. Recent Abbotsford callup Guillaume Brisebois was injured in the team's game against the Sharks on Thursday, meaning the Canucks are slowly losing their NHL and AHL defenders. With Noah Juulsen already with the NHL club and Poolman hoping for another negative test so he can resume play, the team is running out of options.
Toronto's Jack Campbell is tied for second in goals-against average with Calgary's Jacob Markstrom with a 1.94 GAA. He also has the best SV% (save percentage) in the NHL with a .937, tied with New York Rangers netminder Igor Shesterkin. Enter Thatcher Demko. Despite the abysmal losing streaks the Canucks suffered earlier in the season, the 26-year-old's statistics have held up. Demko has played 25 games this season, more than any other goaltender. He currently sports a .919 SV% and a 2.63 GAA. With a 13-11-1 record, it indeed seems as though the two teams are evenly matched when it comes to goaltending, or at least much closer than the average fan might think.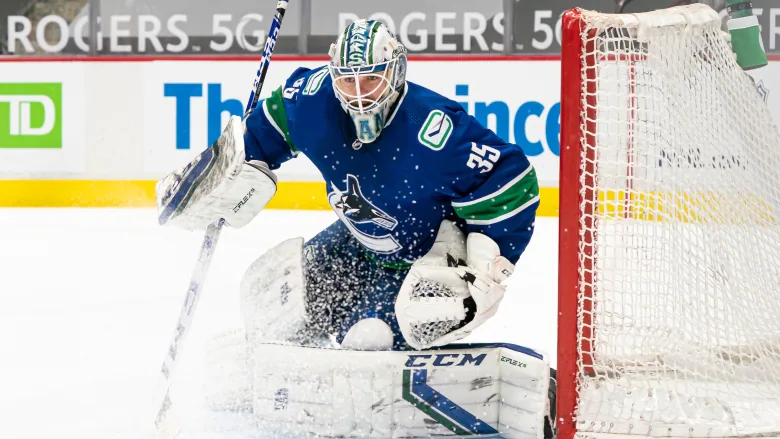 Toronto has been a much more dominant force this season, whereas Vancouver had struggled to string any wins together before the hiring of Bruce Boudreau. It would be safe to assume that Demko's numbers would be astronomically better had he played the first 19 games of the season with the Leafs instead of the Canucks. Despite their very different beginnings, these two clubs will both try to solve a hot goalie.