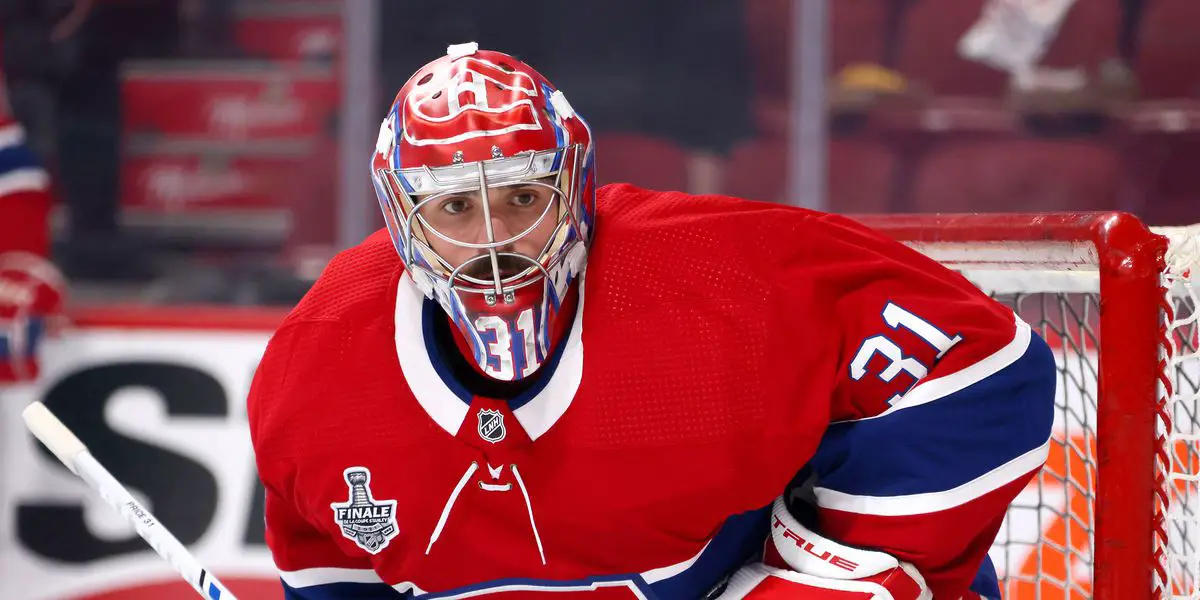 The Bill Masterton Memorial Trophy is awarded every season to the player that exemplifies the qualities of perseverance, sportsmanship, and a dedication to hockey. On Friday, the NHL officially announced that Carey Price had won the award given by the Professional Hockey Writers Association (PHWA) for the 2021-22 season. He finished just ahead of Zdeno Chara and Kevin Hayes in the voting process.
It was a challenging year for the Anahim Lake, BC native, who missed 74 games due to a knee injury but was also placed in the NHL Player Assistance Program on October 7th, 2021, before rejoining the team in November.
Price returned to action only on April 15th against the New York Islanders and only played five games this season and only registered one win against the Florida Panthers in the last game of the Montreal Canadiens season. Before April 15th, the Habs netminder hadn't played since July 7th, 2021, Game 5 of the 2021 Stanley Cup Final against the Tampa Bay Lightning.
Montreal has a long history of winning the award. The award is named after Bill Masterton, an ex NHL player for the Minnesota North Stars who lost his life after a game on January 15th, 1968. Price is the sixth Montreal Canadiens player to win the award after Max Pacioretty, Saku Koivu, Serge Savard, Henri Richard, and Claude Provost. Claude was the first player to win the trophy in league history.
The Canadiens goaltender took the time on Friday to speak to the Montreal media and gave his thoughts on winning the award.
" It's definitely a special honor for me. I'm very grateful to receive this award. Looking at some of the past players that have received this, it's definitely a special list. There's a lot of players on there that I have a ton of respect for and I'm very grateful to be a part of that."

Carey Price on winning the Masterton
Price was asked about his knee injury and confirmed he had a PRP (Platelet-Rich Plasma) injection. He had no further update but will look to ramp up his off-season preparation and will prepare with the possibility of playing next season.