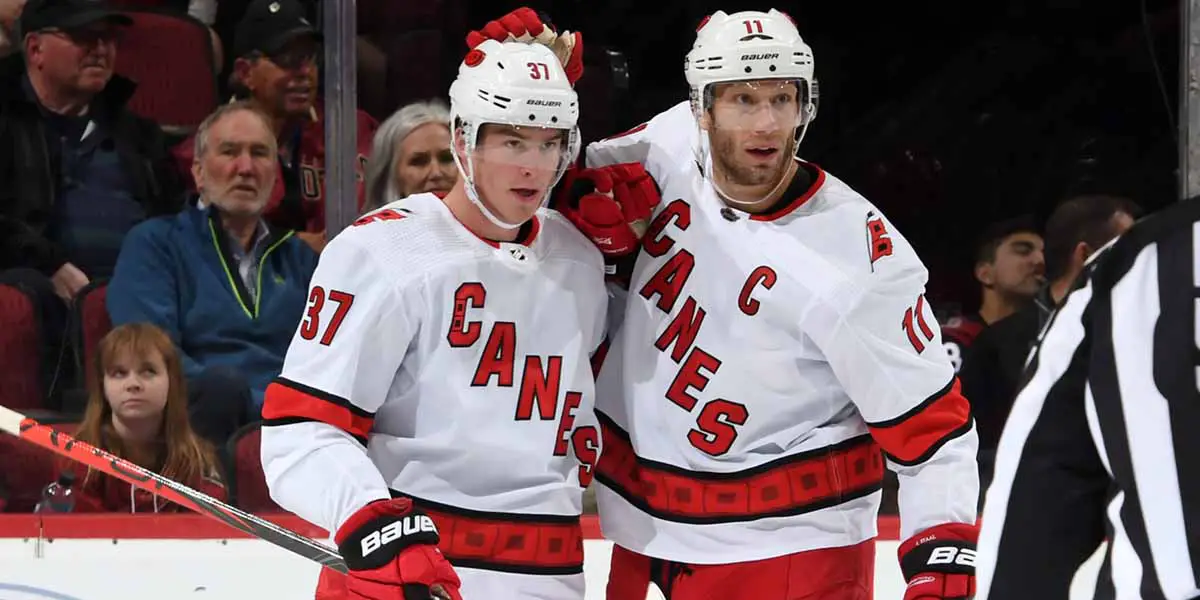 Overview
The Carolina Hurricanes had a busy day on the first day of the free agency frenzy. After falling short these playoffs in a Game 7 defeat to the New York Rangers, a sour taste was left in their mouths. This team is hungry, and this team wants more. This team has every intention of winning the Stanley Cup.
On Day 1 of free agency, the Hurricanes made a pair of trades. Acquiring from the San Jose Sharks defenseman Brent Burns and from the Vegas Golden Knights Max Pacioretty. The team also signed UFA Ondrej Kase to a one-year deal. These huge moves filled the needs on the roster and will pay off immediately.
The Players
Brent Burns

Brett Burns was a cap casualty in San Jose. As the Sharks are entering a rebuild, unloading his contract was huge for new General Manager Mike Grier. Even though the Sharks are retaining 33% of the salary, it's also a win for them. Burns had a good year for the Sharks. Burns led all Defenceman on the Sharks with 54 points, which included ten goals and 44 assists. He is an offensive machine who loves to shoot the puck. He led the team with 203 shots on goals, and he also finished second in blocked shots with 150. Burns is a replacement for Tony DeAngelo on the top pair and will fit like a glove next to Jacob Slavin. In fact, he finished with a higher point total than DeAngelo.

Max Pacioretty
The Hurricanes received another player in the deal in Dylan Coghlan, but the prize is Pacioretty. The Carolina Hurricanes boast good offense on this team. Headlined by Sebastian Aho, Andrei Svechnikov, Seth Jarvis, and Teuvo Terravainen, this team could use more firepower. And boy, did they get firepower. The cap-strapped Vegas Golden Knights traded the goal scorer to the Carolina Hurricanes. This is a huge boost for the top six, and Pacioretty fits the bill.
Pacioretty is a six-time 30-goal scorer in this league. Despite an injury-plagued campaign, he scored 19 goals, 18 assists, and 37 points in 39 games.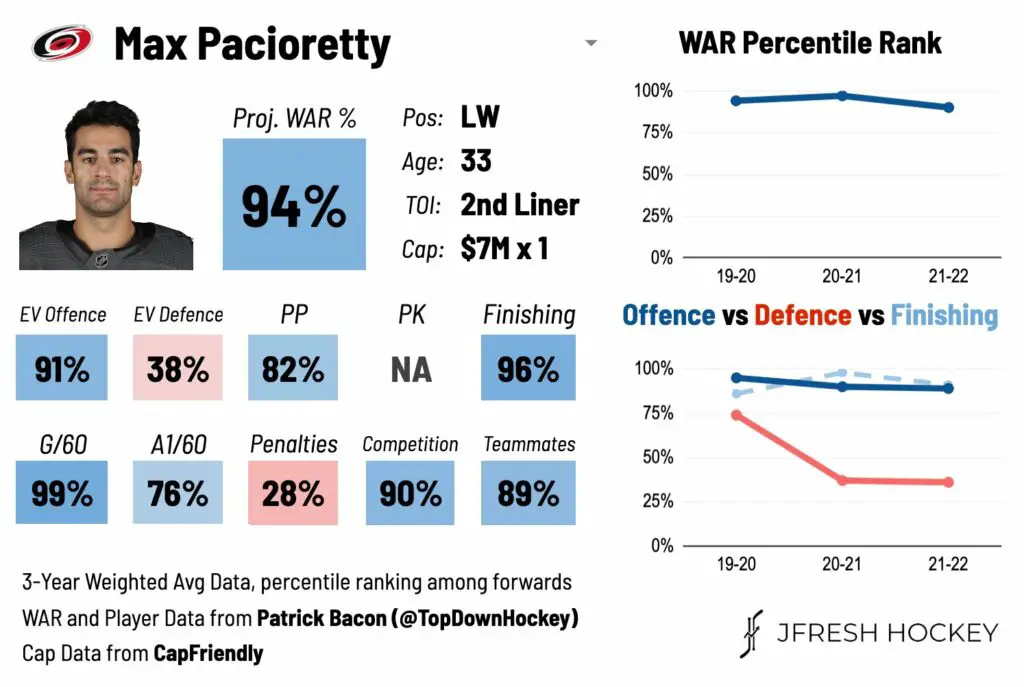 Pacioretty is a natural goal scorer. He's gifted offensively and has great finishing abilities. He can slot on the power play and is great in all offensive situations. This is a massive boost to the top six for the Carolina Hurricanes.
Ondrej Kase
Ondrej Kase is a depth signing. After starting his career with the Anaheim Ducks, he was then traded to the Boston Bruins. Things went horribly in Boston as he was never healthy and hardly saw the ice. He spent the last season in Toronto and saw him have one of his best seasons.
In 50 games with the Toronto Maple Leafs, he scored 14 goals, 13 assists, and 27 points. With the departure of Max Domi and Nino Niederreiter, this is a solid depth signing to pair on the third line. The deal is for one year and is worth $1.5 million.
Don Waddell had good things to say about the winger. He went on to say, "Ondrej is an exciting young player, and we're happy to add another goal-scoring winger to our forward group," said Waddell. "He can play in all situations, and we expect him to contribute offensively."
Closing Thoughts
The Carolina Hurricanes were already a cup contender, and they will continue to do so. These moves made the team better, despite the players that walked away. This team will look to win the division once again and be a threat to hoist the Stanley Cup. What a great first day for the Hurricanes and The Caniacs.
The boys are back after a long break but have plenty to talk about as the playoffs are in full swing. We go series by series, looking at how teams have fared so far and who will come out on top. Thanks for listening! Please rate and review our show on your favorite listening platform. Check out our partner's website at www.insidetherink.com for all your latest hockey news.