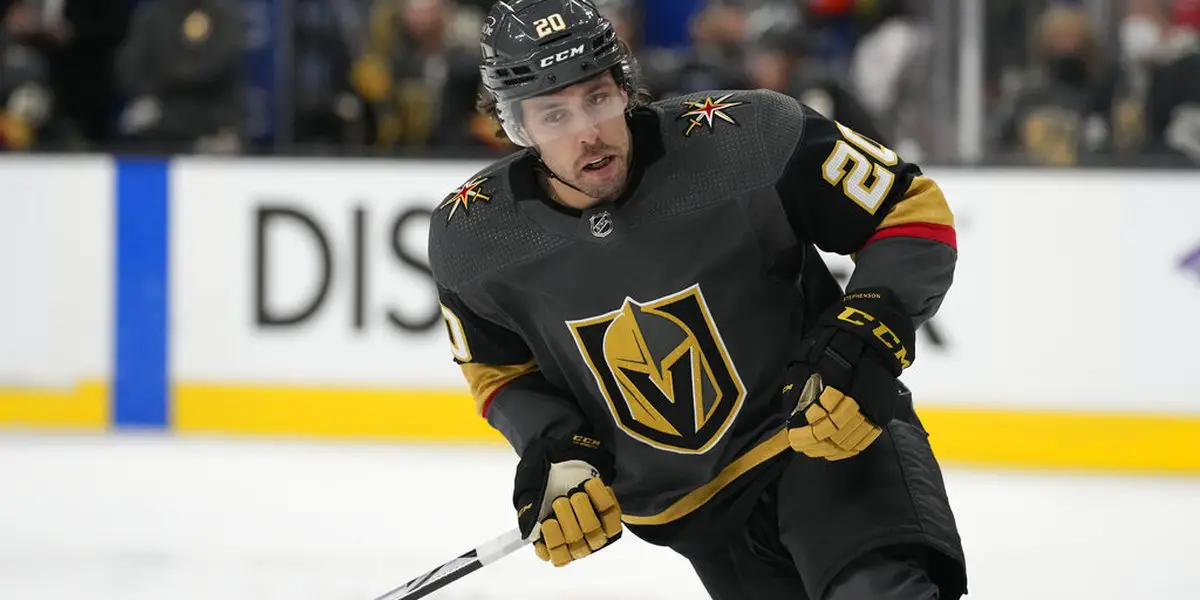 Last night the Vegas Golden Knights took on the Los Angles Kings in their sixth preseason game as they continue to adjust to the new system implemented by newly hired head coach Bruce Cassidy. With a new coach comes new expectations, a new message, a new system, and new lines as the coach tries to put his players in the best position to win. The Golden Knights won the matchup 6-4, bringing their preseason record to 3-2-1.
Prior to the Knight's second-to-last preseason game, forward Chandler Stephenson spoke with the media regarding the challenges that are presented when a new system is implemented, and a team has to learn it during training camp.
"I think that's kind of the thing with preseason is we're trying to get systems down and comfortable with what he's been showing us and wanting to play like and also get your own game at the same time," Stephenson said. "But it's tough to think about doing something that you're used to doing from last year that is different this year and also just play at the same time. I think once — with the practices and the stuff that we've had — we get more comfortable, it'll just be seamless and we'll be able to just play and have a good start."
Stephenson said he has noticed the team getting more comfortable with the system, "especially in practice."
"You just kind of see how the guys are managing it and kind of reacting to it, so I think once we just kind of just start to play and not really think about it, I think that it'll just happen," Stephenson said. "So just kind of a matter of just sooner than later for sure."
Another adjustment Stephenson has made is who he is skating with on a line after the offseason trade of Max Pacioretty left a hole on his left side. Bruce Cassidy has him skating alongside Jonathan Marchessault and captain Mark Stone.
"I mean Marchy's one of those guys that [if] he gets in a good spot, it's probably in the back of the net," Stephenson said. "So you just got to find him and he's a work horse out there. He's always on pucks and just kind of hard to play against and getting under guys' skin. And yeah, I hope that for him it's just kind of exactly how it was before with [Max Pacioretty] and just kind of click and just find the chemistry right away. He is a shooter on our line, so I think for me and Stoney, it's just try to find him and find each other at the same time."
The trio seemed to be in sync last night as Stephenson finished the game with one goal and one assist, Stone tallied two assists, and Marchessault chipped in one assist. The Golden Knights will rely on this line to pick up any slack left from the top line of Smith, Eichel, and Kessel. For the Knights to succeed this season, they will need their top six to be clicking as they continue to deal with injuries to multiple goaltenders.
Vegas wraps up the preseason tomorrow, Saturday, Oct. 8th, when they take on the Arizona Coyotes at home. The regular season officially kicks off on Oct. 11th with a road matchup against the Los Angles before coming back to Vegas on Oct. 13th for the home opener.
The boys are back after a long break but have plenty to talk about as the playoffs are in full swing. We go series by series, looking at how teams have fared so far and who will come out on top. Thanks for listening! Please rate and review our show on your favorite listening platform. Check out our partner's website at www.insidetherink.com for all your latest hockey news.