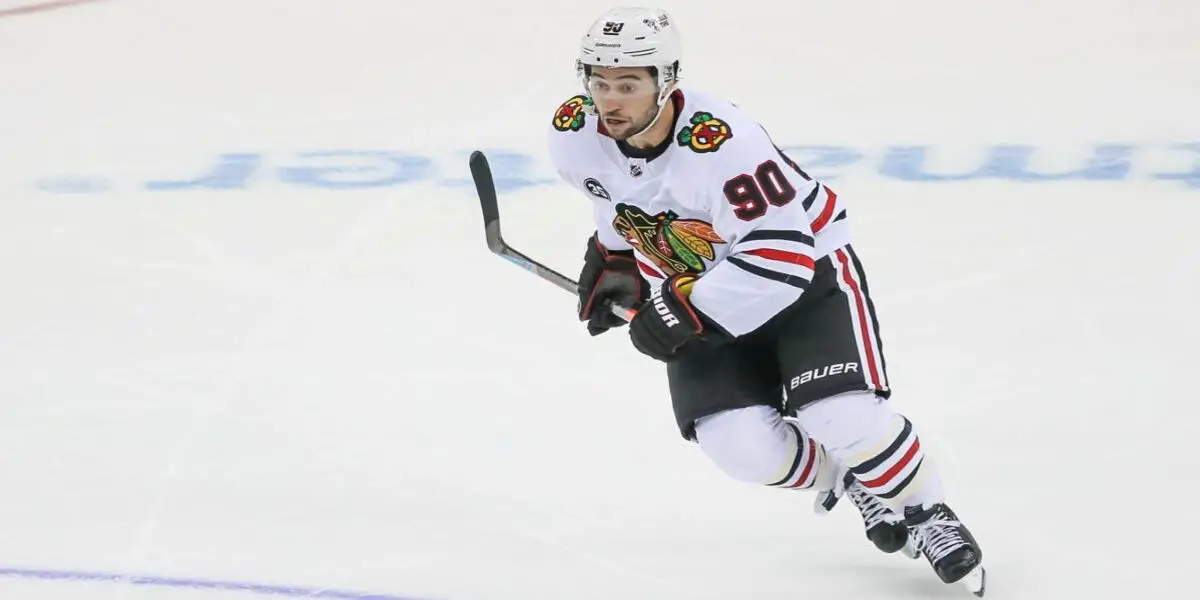 The Chicago Blackhawks have had a lot of ups and downs this season. Chicago did get some good news when returning from the extended holiday break. Jujhar Kharia has been skating with the team for a little while now since taking an absolutely devastating hit. This hit would cause Kharia to leave the game on a stretcher. Jacob Trouba delivered the bone-crushing blow on December 7th in a game versus the New York Rangers. The Good news for Hawks fans is head coach Derek King is hopeful Jujhar Kharia would be able to play in Chicago's next game. Chicago is set to play the Nashville Predators on New Year's day in Nashville. Chicago has allowed Jujhar to take as much time as needed and has reiterated many times they will not rush him back. Kharia would be an excellent player for Chicago to get back as he brings a style that Chicago does not have a lot of. His ability to hit and drop the gloves gives Chicago a little grit and sandpaper to the line-up.
Tyler Johnson has resumed skating following the ADR (neck) surgery he had on December 3rd. It took Jack Eichel twenty days to return to the ice. Eichel is the first NHL player to have this surgery done. It took Johnson roughly twenty-five days to start skating again. The fact that Johnson seems to be on the exact timetable as Eichel is a great sign. Johnson's timetable to return is three months from the surgery, which would put his return in early to the middle of March. Johnson brings speed, and offensive upside, upside the Blackhawks, need desperately as they have struggled tremendously to put the puck in the net this season. If Chicago can continue the good play under King (10-6-2) and get a little luck, Chicago could be in the midst of a battle for the last wild card spot.
Calvin De Haan was removed from Covid protocol, while Marc-Andre Fleury was placed in Covid protocol. Getting Calvin De Haan back gives the Blackhawks a healthy defensive core. They have only had all seven defensemen healthy for one or two games. It will be interesting to see how Derek King handles the defenseman. Will King rotate players in and out, or will he have a single player who sits out for most of the games? When Chicago took the ice for practice following the holiday break, Gustafsson appeared to be the man on the outside looking in. Chicago ran defensive parings of:
Stillman – S. Jones
McCabe – Murphy
De Haan – C. Jones
Gustafsson
This was a slightly shocking move after Derek King had just talked about how he has liked Gustafsson's game a few weeks back. Maybe the breakdowns in the defensive zones have finally caught back up to Gustafsson. Either way, King now has seven healthy defensemen, and he can deploy them to his liking. Now Chicago just needs to get good goaltending from Lankinen and Delia until Fleury can return from Covid protocol.