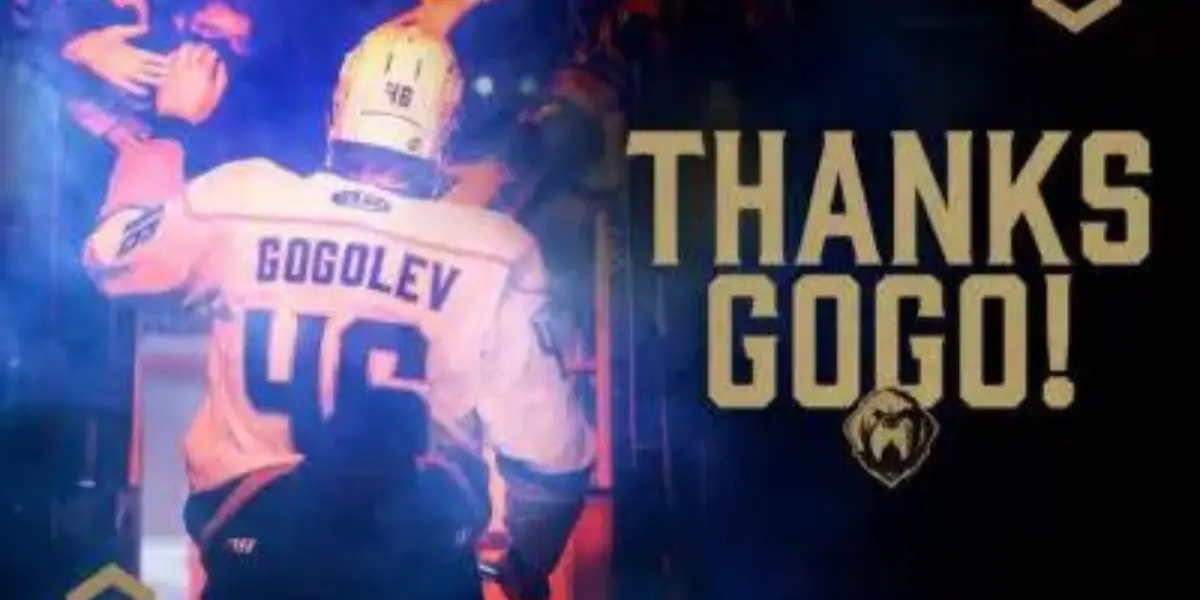 It was an announcement that shocked many while thrilling fans of the Newfoundland Growlers: The Blackhawks announced on Wednesday past that Chicago had placed forward Pavel Gogolev on unconditional waivers to terminate his contract.   With one more year remaining on his entry-level contract, he is now expected to sign with either the Newfoundland Growlers in the ECHL or the Toronto Marlies in the AHL.
Many expect to see him back on the ice at the Mary Brown's Centre in St. John's, Newfoundland. One hint? The 23-year-old Moscow native's proclaimed affection for the Canadian province of NL and its hockey fan base, plus the team's shot this season at claiming the Kelly Cup championship, certainly ups the ante. The player fans affectionately call Gogo has proven his skill in multiple clips available online from his breakout year with the ECHL's Newfoundland Growlers, scoring 21 goals and adding 27 assists in just 33 games before an undisclosed injury stalled the momentum.
 Now, just as the Growlers prepare to head back to home ice for a six-game stretch without the 6-foot-1, 197-pound winger, Gogolev – who was set to play his first games since early February with the American Hockey League's Rockford IceHogs – just might be available to suit up in black & gold yet again.  
Gogolev is no stranger to the AHL, having spent stints over the last three seasons playing for the Marlies after signing with the Maple Leafs as an undrafted free agent. Before that, Gogolev had been a star in the Ontario Hockey League with the Guelph Storm, finishing the 2019-20 season with 45 goals, 51 assists, and 96 points for the Storm over 63 games.
His talent hasn't gone unnoticed. On the Facebook page, Growlers Nation, NL Growlers fans praise the skilled winger who has contributed significantly to the home team's success this season. 
Returning to Newfoundland and rejoining a team that's one of the favorites in the Eastern Conference might be a case of home ice is where the heart is – for now, anyway. 
Many who have laced up for Newfoundland – like forward Todd Skirving, who originally hails from Thunder Bay, Ontario but proudly embraces his hockey hometown of St. John's, NL – have said that fan support and the support from the organization itself helps lead to on-ice success. So will Gogo return to the Growlers? Fans certainly hope so, as he will undoubtedly improve the chances of bringing the trophy back up north for the second time.