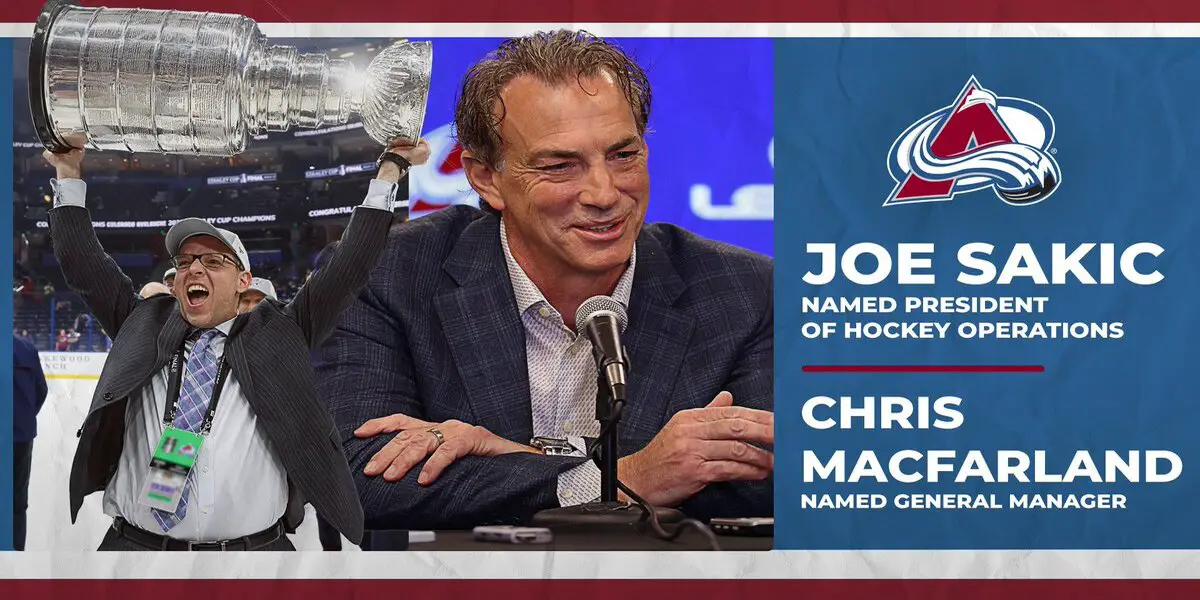 After seven years as an assistant GM, Chris MacFarland is the big cheese.
The 52-year-old, who previously spent time in the Columbus Blue Jackets organization, has been promoted to GM with the Colorado Avalanche.
MacFarland, who originally joined the Blue Jackets in 1999 and served as the club's manager of hockey operations from 2001-07 and assistant GM from 2007-2015, joined the Avalanche, where he helped build the 2022 Stanley Cup championship-winning team alongside player-turned front office guru in Joe Sakic.
Sakic, who won the Stanley Cup twice as a player, will become the president of hockey operations for the Avalanche, allowing the duo to remain together. The Avs chose to keep MacFarland rather than allow him to interview with other teams, where he had been viewed as a potential GM candidate. But the Avalanche clearly did not want to risk losing him.