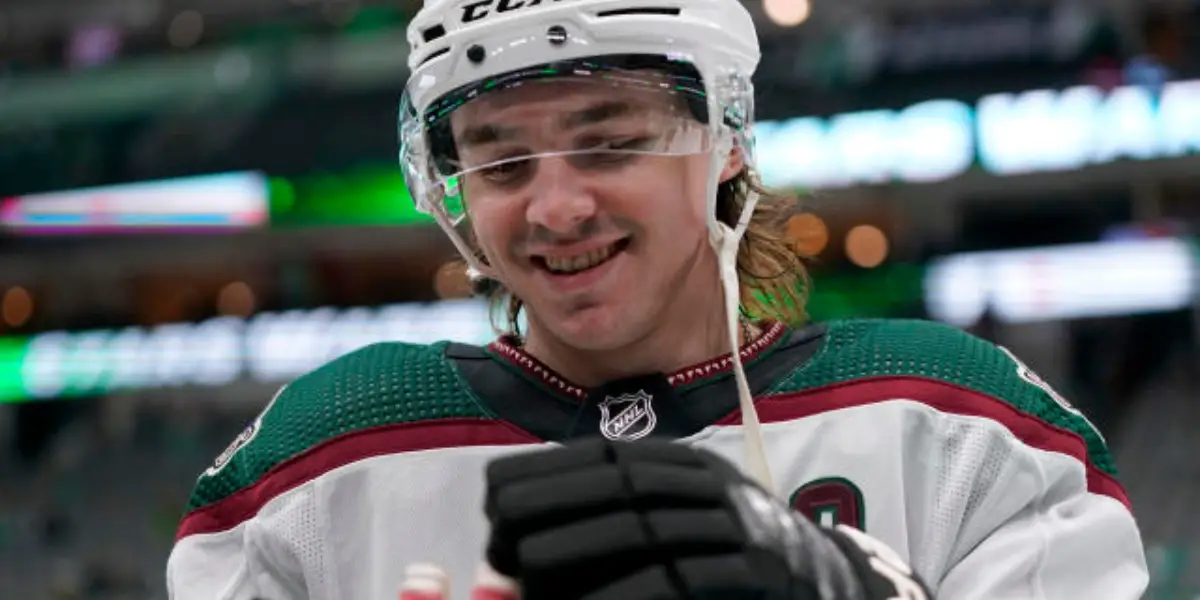 As expected, Clayton Keller has officially been nominated as the Arizona Coyotes Masterton nominee. Let's see just how strong his case for this trophy is.

What is the Masterton Trophy
The Bill Masterton trophy is awarded each season to the player that is viewed to best exemplify sportsmanship, perseverance, and commitment to hockey. It's usually awarded each year to a player who either returned from a debilitating injury or illness or came back through some off-ice issues. And just over a year after a gruesome broken leg Keller suffered, he fits that profile perfectly.
Why Keller fits that profile
March 30th, 2022, in the midst of a career year, Keller took an awkward fall feet-first into the boards breaking his leg and ending his season. Breaking your leg that late into the season, I think most of us expected Keller to miss time or at least have a slow start to his next season. Instead, through 81 games, he has had a blistering 37 goals and 85 points, putting him one point away from matching Keith Tkachuks greatest season since the team moved to the desert with one game to go.

He has taken the team on his back routinely and has been the clear best player on the team night in and night out. While I can't speak about his off-Ice leadership not being in the locker room, he's clearly one of, if not the teams biggest on-ice leader, willing his team to victories in a year where those victories have been lacking. His commitment to hockey, the team, and the desert has been shown time and time again. Nobody would've blamed him if he missed the start of the season or was more careful and slow in his comeback. Instead, he took this offseason not just as a recovery offseason but an offseason for growth, doing training that was allowed under his injury.

There are several worthy candidates, that's for certain, but at the end of it all, I will be disappointed if Keller isn't at least among the finalists. I feel the year he's had, he's shown his commitment to hockey and perseverance, and he's always shown sportsmanship. The Coyotes budding superstar deserves to be mentioned along with all the great and worthy names attached to the trophy.
The boys are back after a long break but have plenty to talk about as the playoffs are in full swing. We go series by series, looking at how teams have fared so far and who will come out on top. Thanks for listening! Please rate and review our show on your favorite listening platform. Check out our partner's website at www.insidetherink.com for all your latest hockey news.