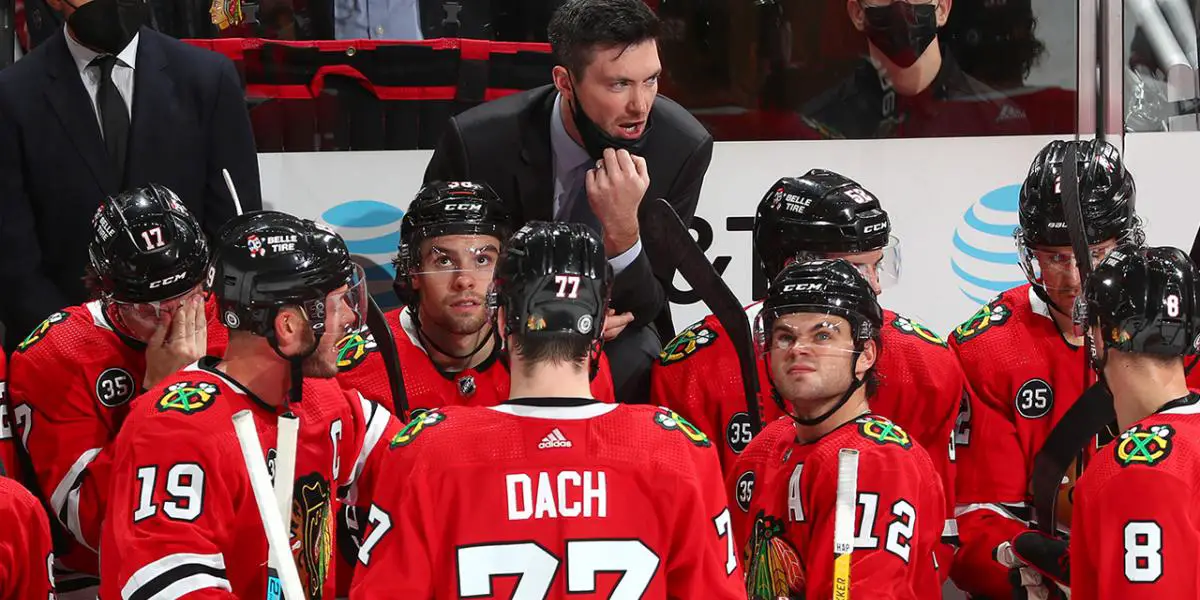 On the third anniversary of the Joel Quenneville firing, today more news comes out of Chicago with the firing of head coach Jeremy Colliton, Tomas Mitell, and Sheldon Brookbank. Colliton had been the HC for the Blackhawks since 2018 while holding a record of 87-92-26.
Chicago has been in constant turmoil as an organization since May of 2021 and there is no end in sight. Many thought the acquisitions made over the summer and the return of Toews would result in a playoff performing roster once again, we all thought wrong. You can debate if the "noise" in the room surrounding the Kyle Beach assault had any part to play in this issue, I would tell you it most definitely has, especially now. While Chicago continues to struggle, the organization needs to find a bright light within this season to help the franchise rebuild its persona and trust with its fans.
The Future
Derek King will be taking over as the interim head coach for the Blackhawks while Marc Crawford, Matt Meacham, and Dylan Crawford retain their roles. King was recently coaching the AHL Rockford Icehogs for the organization. Although we knew Collition needed to be relieved, my feelings are that King is not the final answer. Expect the Blackhawks organization to be on the hunt for a new head coach in short order.
For more Blackhawks' future building, please read my colleague's recent article here.