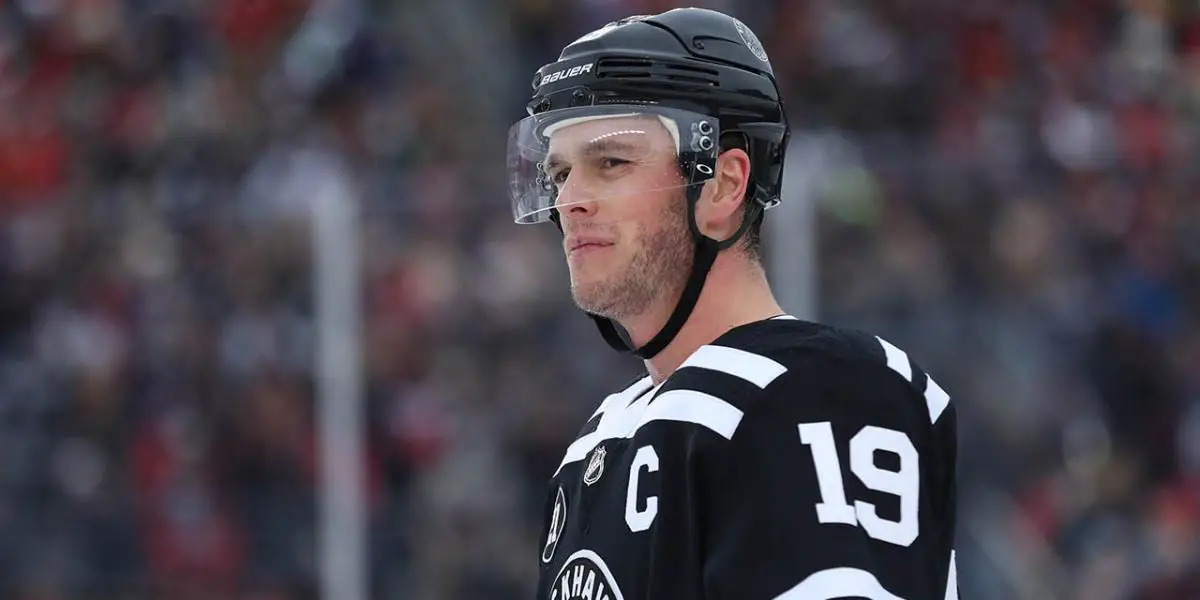 It's obvious to anyone watching the Blackhawks they have been embarrassing and disappointing on the ice. Just over a month in, the Hawks sit with just one win on the year, unacceptable for a team that went out in the offseason and added players to become a playoff team. Stan Bowman left Kyle Davidson a pile of heaping garbage. I feel for Davidson. He's in an impossible spot. Davidson has some long nights and tough choices to make ahead.
What to do with Jeremy Colliton and the coaching staff?
Chicago is not a well-coached team, and they do not put in effort on every shift. They struggle to start games strong; when they do get down, they just quit on the game. ZERO FIGHT! Look at the third period vs. the Jets on Friday night; no effort in the third period from this team. They rolled over and gave up just like they have on Colliton. In my previous article, I covered why Marc Crawford is the right guy and the only guy who can take over and change this team from a coaching aspect. Jeremy was vocal and upset about his team's effort and made this known in the media at his press conferences throughout the week. Yet they come out and give the laziest effort of the season. Colliton LOST this locker room a long time ago, and a change must be made. The culture and effort level of this team needs to be better. Marc Crawford will, at a bare minimum, bring accountability and work ethic to this team.
Time to blow the roster up?
Chicago went all-in during the offseason, trading away multiple first-round picks and added a lot of veteran help. With the playoffs all but out of sight after this horrendous start to the season, should Chicago move on from guys with one year left on their deals? Kubalik, Carpenter, De Haan, Fleury, and Strome are some of the players on one-year contracts that could bring some value back for the Blackhawks.
The major one here is what to do with Strome. They refuse to play him, and when he does crack the lineup, they play him in a grinding bottom line that does not fit the type of player Strome is. The New York Rangers have the perfect trade for both teams here, Strome for Vitaly Kravtsov. Chicago would need to add a pick or two to make it work, but this is good for both teams. They both move on from disgruntled players. Fleury is a wait and see if they can right this ship, and if they can not, move him at the deadline to a team that can win a cup, he deserves this. De Haan should be moved once the Hawks are healthy on the back end. He has stunk for Chicago this year, and it's time to let Beaudin, Mitchell, or any other young d-man get the look in the NHL. Get what you can and move on. Davidson will be making a huge mistake if he doesn't extend Kubalik, a thirty-goal scorer year in and out.
As for the two big boys Kane and Toews, they should stay in Chicago. Who has the cap space to take on their contracts? What value does Toews have to any other NHL team? In Chicago, he can be the guy to regroup this locker room. Toews will need to get going before any trade speculation can even happen because his contract is just too much money, along with a year left after this season.
On the other hand,
Patrick Kane
is still one of the league's best players, and almost any team would be ecstatic to get their hands on him. This would make ZERO sense to move on from Kaner. He makes your younger players better, such as Dach and DeBrincat. Plus, you would never get the value from moving Patrick Kane. He's been the heart and soul of this team for the last five years and has been one of the only bright spots on a dark and gloomy season for the Blackhawks. I believe it's just too early to sell yet. The winds will need to change directions soon, or they won't have a choice but to blow this roster up and start over!
Can Chicago crawl back in to this?
Yes. Chicago has a long way and a lot of brutal moves that Davidson will have to make. Their season has just started but also may be coming to an end sooner than later. As a team, they all need to look in the mirror and be better as individuals and as a TEAM. Chicago has a long way to go if they want to think about being in the playoffs this year, and it starts with one man. Kyle Davidson, it's now in your hands.