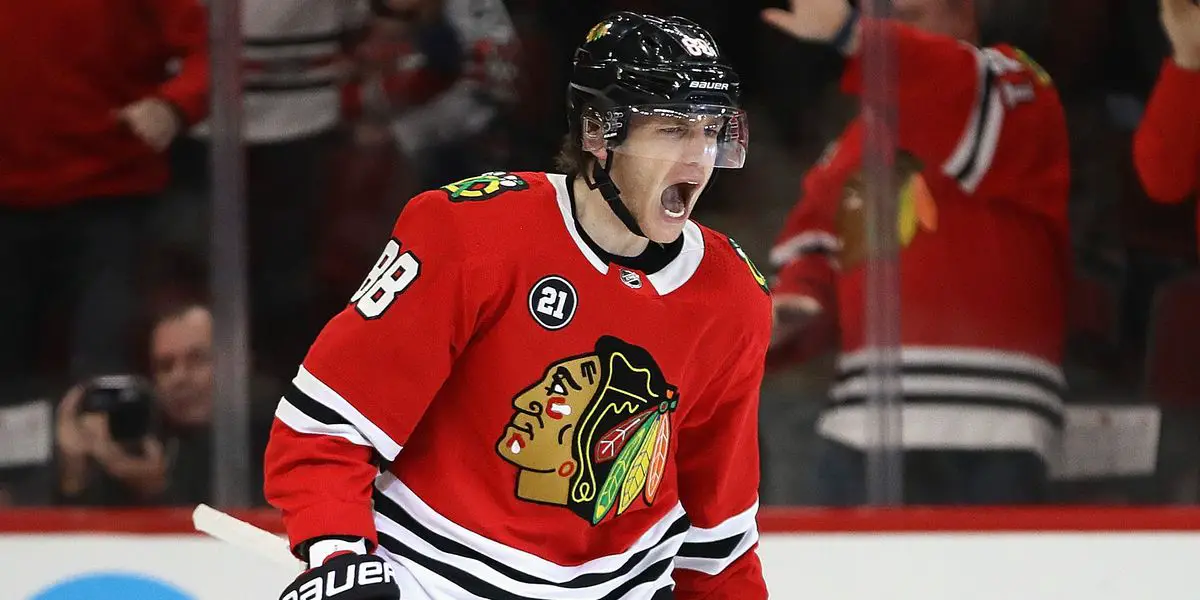 The gorilla is finally off Chicago's back! It took until November 1st for Chicago to finally give the fans something to cheer about. It was an excellent final 40 minutes of the game for the Blackhawks after another slow first period where Fleury kept the team in the game and allowed the players to get their legs under them. I was in the stands for the game, and sadly the rink was not even close to being full. My best estimate would be like 65%-70% of the stadium's capacity was utilized. Not great, but can you blame the fans for not going? This game was not perfect by the Blackhawks by any means, as there were plenty of bad breakdowns in the first period, leading to odd-man rushes. Still, some ill-advised pinches by the defenseman caused issues. Those pinches have been the main thing coach Jeremy Colliton has been emphasizing on cleaning up. There were a few other areas, but the Blackhawks won, and I'm staying on the positives of the night! Fleury got his first win as a Blackhawks netminder and can smile again. Blackhawk fans, along with me, cheered them off the ice for the first first time this year.

Patrick Kane is back and in a historic way!

Kane was fresh off for the last 10-day Covid-19 protocol. He was returning just in time to have a historic night and carry the Blackhawks to their first win of the season. On the night, Kane assisted on the opening Brandon Hagel goal. From there, Kane just took the game over, notching a hattrick, while passing Steve Larmer for 3rd on the Blackhawk's all-time goal-scoring list. It was a night I will never forget sitting in the stands for. Patrick Kane had the 7th hattrick of his career last night.
Now they need to string some wins together and keep this momentum rolling! If they can manage to do that, maybe they can crawl themselves back into this thing. Congratulations to Patrick Kane! It's early, and there is a lot of hockey left to be played. Stay optimistic, Hawks fans. Let's Go, Hawks!