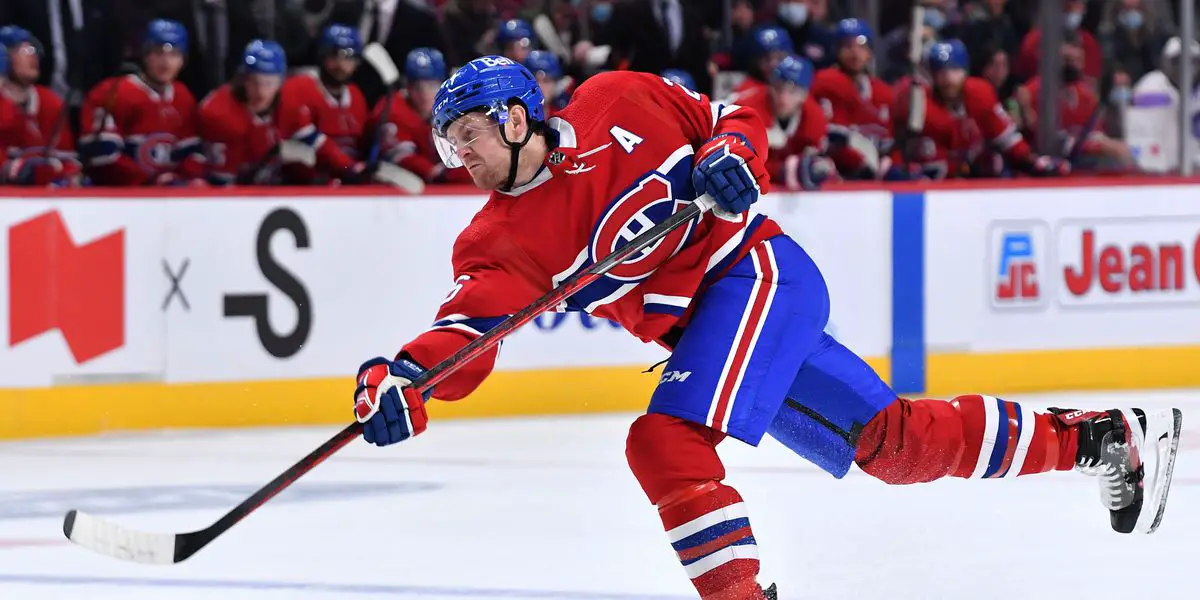 After making the Stanley cup final only eleven months prior, the Montreal Canadiens now own the first overall pick after their worst season since the 1939-40 season. Montreal traded Shea Weber's contract this past Thursday to the Vegas Golden Knights to ease their salary cap restraints, as their Captain will likely never play again. 
Likely entering a lengthy rebuild, the Canadiens will likely continue to explore trading veteran players off the roster, and right-handed defenseman Jeff Petry may be next. On TSN's Insider Trading segment, Insider Pierre LeBrun reported that the Canadiens are working towards a Jeff Petry trade.
"Dallas Stars are a team that has some interest in Jeff Petry, especially if they can't re-sign pending UFA John Klingberg and I can tell you right now there have not been any talks with Klingberg of late it looks like he's heading to the UFA market. I'm told Detroit is also a potential destination, 5 or 6 teams have talked to Montreal."
The 34-year-old Ann Arbor native was a bit of a late developer as he didn't truly become a top-four defenseman until he was traded to Montreal from Edmonton at the 2015 NHL Trade Deadline. In 508 career games with the Canadiens, Petry has recorded 70 goals and 178 assists, averaging a point per game average of 0.48 or roughly 39 points over an entire 82-game season.
While most NHL players begin regressing once they turn 30, Petry has progressed and arguably been Montreal's best defenseman over the past five seasons. Petry found another level in the 2020-21 shortened season, scoring 12 goals and adding 30 assists in only 55 games played. He finished 13th in Norris Trophy voting for the NHL's best defenseman and was an integral part of the Canadiens' run to the Stanly Cup Final.
Most of the players on the Montreal Canadiens roster struggled to start the 2021-22 season, and Petry was no exception. In the first 27 games of the season, Petry had zero goals and only two assists. On February 9th of this year, Montreal fired head coach Dominique Ducharme and appointed former-NHL star Martin St. Louis as the interim head coach. Right away, St. Louis's coaching style found success amongst Montreal's top players, including Petry. In 30 games played under St. Louis, Petry scored five goals, added 16 assists, and looked like the defenseman he was the previous year.
Could there be a fit in Detroit?
Detroit currently has only four defensemen on one-way contracts; two of those (Jordan Oesterle and Gustav Lindstrom) saw long stretches during last season as healthy scratches. While Simon Edvinsson will likely contend for a spot and Jake Walman is a restricted free agent who showed promise at the end of last season, there is a lack of experience on Detroit's backend at this point.
While on paper, the right-side of the Red Wings' top-four could look crowded with Petry potentially joining the fold. While Seider thrived this past season, there are concerns surrounding Filip Hronek's game, especially in the defensive zone. Petry would provide stability and a quality veteran presence on Detroit's blueline and could potentially be the perfect partner for Simon Edvinsson.
Should the Red Wings explore a trade?
It is unclear what Petry's actual value is at this point. While he turned his season around once the coaching change was made, he still showed potential regression at age 34, which is a concern.
His current contract also factors in as he still has three years remaining at a cap hit of $6.25 million, which would make him the highest-paid player on Detroit's roster. There is a risk for acquiring a player of Petry's age and with that kind of term. But aside from the first half of last season, Petry has improved since turning 30. While age curves are natural and should be considered when acquiring veteran players, there are examples around the league of players still playing at a high level well into their 30s.
Montreal wants to create more cap space which would be the basis of a Petry trade, negatively affecting the value of a potential return. But as reported by Pierre LeBrun, five or six other NHL teams have contacted Montreal about Petry, including the Dallas Stars, who could be all in if they cannot resign pending unrestricted free agent John Klingberg.
A deal makes sense for Detroit only if a significant piece is not involved and potentially there is some salary retention of Petry's contract from Montreal. With 5 or 6 other teams in the mix to acquire Petry, that will likely lead to a bidding war, which Detroit should be wary of. While there are no defensemen in this year's free-agent pool that scream top-four defenseman like Petry, Detroit won't have to give up assets to acquire one. Depending on the cost, acquiring a player of Petry's caliber should be something every team explores.
In this episode, we recap the World Championships, highlighting Kubalik, Seider, Mazur. Next, we take a long look at the 2023 first round and which players will be available at 9th and 17th.