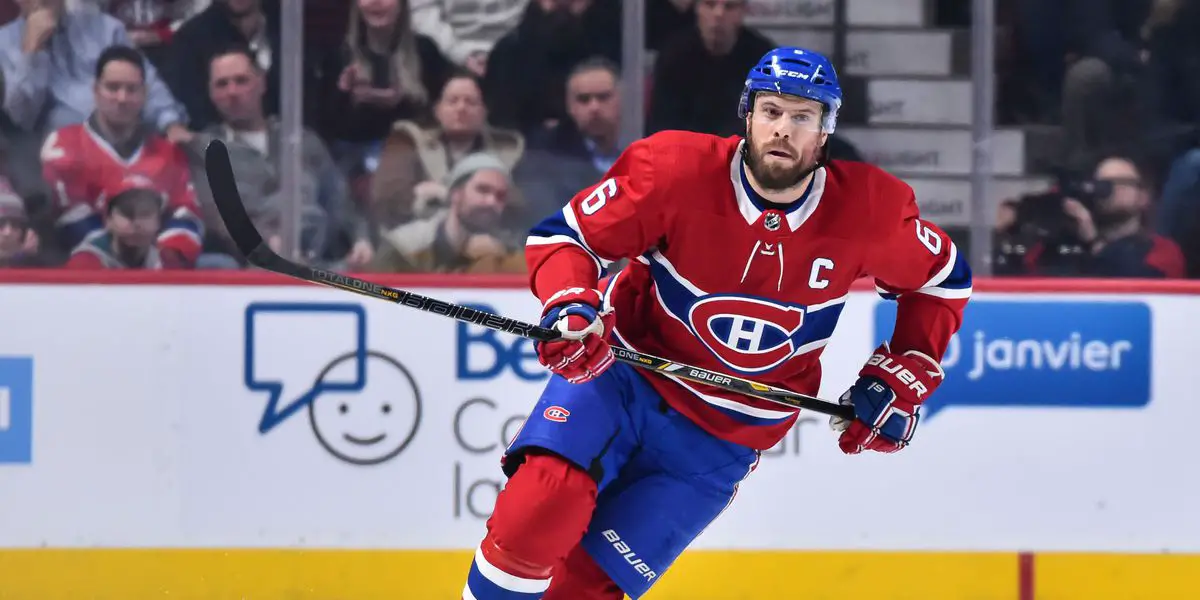 Thursday afternoon Kent Hughes announced that he and Vegas had reached a deal to trade the defenseman for the Russian forward.
"First of all, I would like to thank Shea for all that he has done for and represented to the Montreal Canadiens".
That was Hughes's opening statement to the Montreal media when he began his press conference to discuss the deal.
Weber hasn't played a game since the 2021 Stanley Cup Final due to multiple injuries, and it looks like he won't play again. The Canadiens had him on LTIR for the entire 2021-22 season and faced issues due to his contract.
"Not only was Shea an exceptional hockey player who played through significant injuries in an attempt to bring the Stanley Cup back to Montreal, he was also a great leader whose leadership will have a positive impact on our team well beyond his time with us. I also want to welcome Evgenii Dadonov to our organization. He is a talented forward who has produced at all levels since the start of his career."
Dadonov was initially traded at the NHL trade deadline, but due to issues with his contract involving a no-team trade list, the league nixed the trade. The Russian, who is 33 years old, played 78 games this year with the Golden Knights.
He finished the season with 43 points (20 goals, 23 assists) while only serving a mere 18 minutes in the penalty box all season. He has played 413 games in his career with the Florida Panthers, Ottawa Senators, and the Vegas Golden Knights.
During his time in Montreal, Weber finished with 146 points (58 goals, 88 assists), playing 275 games with the Bleu Blanc et Rouge, and was the first captain to lead Montreal to the Stanley Cup Final since 1993, when the Habs bested the Kings for their 24th cup.
This trade gets Montreal out of a jam while also obtaining a player that they can keep on an expiring contract or trade for assets. Vegas finally got to trade the player they tried to move at the deadline, and this move could mean more to come for a team that missed the playoffs for the first time in franchise history.
Montreal will host the NHL Draft next month at the Bell Centre on July 7-8, and they currently hold the number one pick while the Vegas Golden Knights will pick at number 16.
The Sicamous, BC native will remain on injured reserve for the time being, and the league will continue investigating the situation.
Weber began his career in Nashville and almost left after being offered sheeted by the Philadelphia Flyers. Still, the Preds decided to match the offer to keep him on a 15-year contract at nearly eight million dollars.