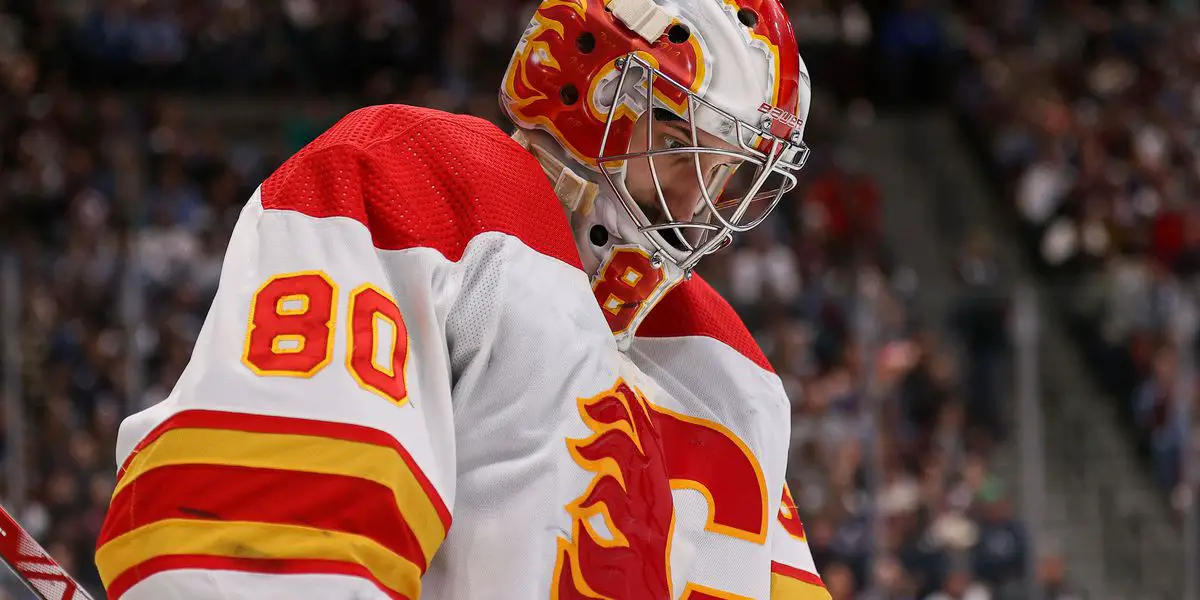 Dan Vladar is here to stay! The goaltender inked a 2-year $2.2 million deal with the Calgary Flames.
Vladar is in his second season with the Flames after he was acquired from the Boston Bruins for a third-round pick.
Last season, Vladar played in 23 games, posting a 13-6-2 record. He posted a .906 SV% and a 2.75 GAA. He rode the waves of a rookie season and ultimately came out stronger.
The numbers for his 2022-23 debut don't paint a full picture. Vladar posted a .897 SV%. Granted, it was against the Oilers, and numbers always seem to be skewed. He saved 27 shots and was locked in for a full sixty. He has learned a lot from goaltender Jacob Markstrom. There is a clear improvement from last season until now.
Darryl Sutter mentioned last week that Vladar would start at least one game weekly. This is an upgrade over the few and far-between starts he saw last year. There was a lack of trust in Vladar after he failed to perform well at the start of 2022.
Vladar was the only order of business for Brad Treliving to handle this offseason, and it looks like that has been taken care of.
The Calgary Flames take on the Buffalo Sabres tonight at 7:30 MT at the Saddledome.
The boys are back after a long break but have plenty to talk about as the playoffs are in full swing. We go series by series, looking at how teams have fared so far and who will come out on top. Thanks for listening! Please rate and review our show on your favorite listening platform. Check out our partner's website at www.insidetherink.com for all your latest hockey news.