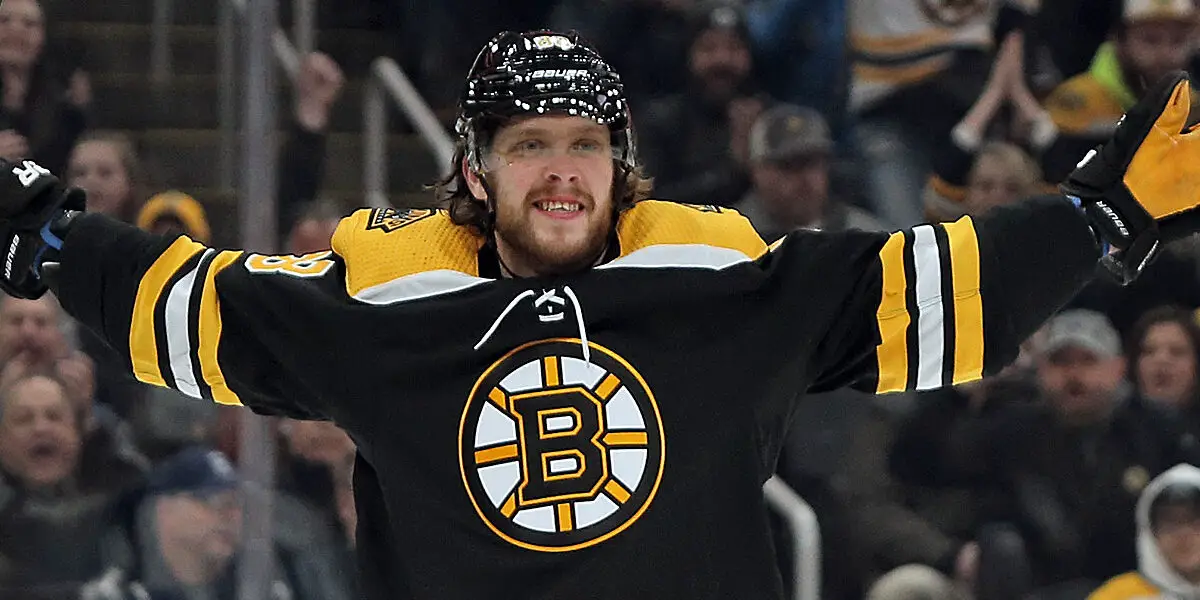 On March 3rd in Vegas, Boston Bruins right wing David Pastrnak scored two goals to give him 31 on the season. This marks the fifth season that Pastrnak has tallied at least 30 goals for Boston. Pasta becomes only the second player in Bruins history to score at least 30 goals in five different seasons before the age of 26. Bruins Hall of Fame power forward Cam Neely also accomplished this impressive feat in 1990-91 when he recorded 51 goals. Pastrnak will turn 26 on May 25th.
When it comes to right wings, the Bruins have a rich history. Neely is widely regarded as the best Bruins right-winger of all time, with 344 goals in 525 games with Boston. Rick Middleton had 898 points in 881 games as a Bruin but has yet to make the Hall of Fame even though "Nifty" is 92nd on the all-time points list in NHL history. Long-time fan favorite Terry O'Reilly had 606 points in 891 games with the Bruins and embodied the "Big Bad Bruins" mantra with over 2,000 penalty minutes. Then there was Johnny "Pie" McKenzie and Dit Clapper, among others. Pastrnak is climbing the ranks in rare company and has accomplished a feat even those greats could not achieve.
After a difficult off-season that included the tragic death of Pastrnak's infant son, Viggo Rohl Pastrnak, David had a slow start to the season. Pasta scored just eight goals in the team's first 28 games. But the team would start a resurgence after the first of the year, and Pastrnak was at the forefront. The former first-round pick in 2014 has scored 23 goals in the last 28 games and led the Bruins on a streak that has the club just seven points out of first place in the Atlantic Division. Moving to the second line with Taylor Hall and center Erik Haula has created more offensive balance for the Bruins.
With 26 games remaining, David Pastrnak has a chance to score 40 goals for the second time in his career. At just 25 years old, Pastrnak can be one of the great Bruins of all time. With one year left on his contract, The Bruins will most certainly want to keep Pastrnak long term. For now, number 88 continues to be one of the great goal scorers, not only in Bruins history but in the entire National Hockey League.
The Bruins rebound after a 3-game skid. NHL ratings are down on ESPN and Turner. Don't mess with the chemistry. Concerns about the Bruins veterans wearing down. Plus Beauties and Benders.