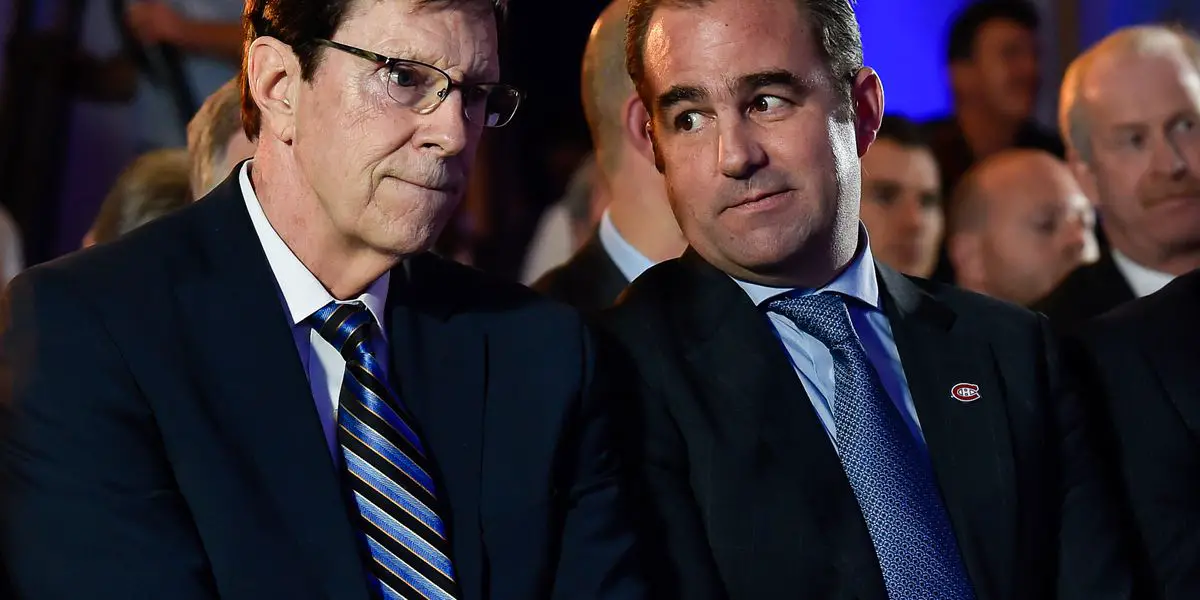 Led by the stellar goaltending of Vezina candidate Juuse Saros, the Nashville Predators are in an interesting position. Coming out of the All-Star break, they only sit behind the Colorado Avalanche and Minnesota Wild in the Central Division. Both the Wild and Avalanche will be tough to catch in the second half as they both have multiple games in hand on the Preds'. Nashville's deadline moves wouldn't be to catch either of them per se but to bolster their lineup for the playoffs.

The situation is interesting because GM David Poile has restocked the prospect cupboard while also putting the fifth most inexperienced team (total games played) on the ice this season. Only the Devils, Blue Jackets, Senators, and Rangers have fewer total games played. Except for the Rangers, those teams are either deep into rebuilds or in denial.

Poile is one of the most successful GMs in the league's history. Not only because he's held one job for 24 consecutive seasons in an industry where multiple people get fired every year, but because no other GM has accumulated more wins under their tenure. However, with all his success, none of his teams have ever won a Stanley Cup.

With the current roster construction and prospect cupboard aiming towards a bright future (the past hasn't been bad either), Poile might play it conservatively this trade deadline, and no one could fault him. If he does try to add something, he may look to add a forward with scoring touch as Nashville currently sits near the middle of the league in goals per game, and it only gets harder to score in the playoffs.

A few players to look out for come March:
1. Phil Kessel:
The cost for the two-time Cup winner shouldn't be much, as Kessel's elite point production has stalled since he was sent out to the desert in the summer of 2019. Poile could hit the ever so elusive low-risk/high-reward jackpot in Kessel if he could find his game in Nashville.
Probable Cost: 2nd round pick (reported on the Cam and Strick Podcast)

2. J.T. Miller:
Miller has one year remaining on his contract after this season. Adding him wouldn't hinder you from keeping Filip Forsberg (UFA) in the offseason, as his cap hit next year is only $5.25M. Miller has bounced around a bit (New York Rangers and Tampa Bay) before flourishing in Vancouver. The versatile forward (can play any forward position) has 44 points in 44 games this season and has proven himself since getting out of the logjam of forwards that he was a part of four years ago in Tampa.
Probable Cost: 1st round pick, plus high-end prospect.

3. Claude Giroux:
The Flyers captain isn't having his best year, but no one in Philly is. Giroux could slot in and play wing or center on the second line in Nashville. He brings years of veteran leadership to a young team, scoring touch, and an excellent career faceoff percentage (%55.7) to the table.
Probable Cost: 1st round pick, plus prospect.

4. Joe Pavelski:
Notice the theme here? Veteran forwards on expiring contracts should be enticing for Poile if he doesn't want to part with high-end prospects. Pavelski is having a career year at the ripe old age of 37. With 48 points in 43 games, a %55 career faceoff percentage (extremely important in the postseason), and the ability to play wing or center make him a really nice fit in Nashville.
Probable Cost: 1st round pick, plus prospect.

5. Jakob Chychrun:
The defense is solid and led by perennial Norris trophy candidates Roman Josi and Mattias Ekholm. However, a young premier defenseman like Jakob Chychrun (23) might be worth the squeeze. Chychrun has three years remaining on an extremely reasonable $4.6M contract. With Juuse Saros emerging as an elite netminder in this league, Poile could center the deal around former first-round goaltending prospect Yaroslav Askarov.
Probable cost: high-end prospects and multiple 1st round picks