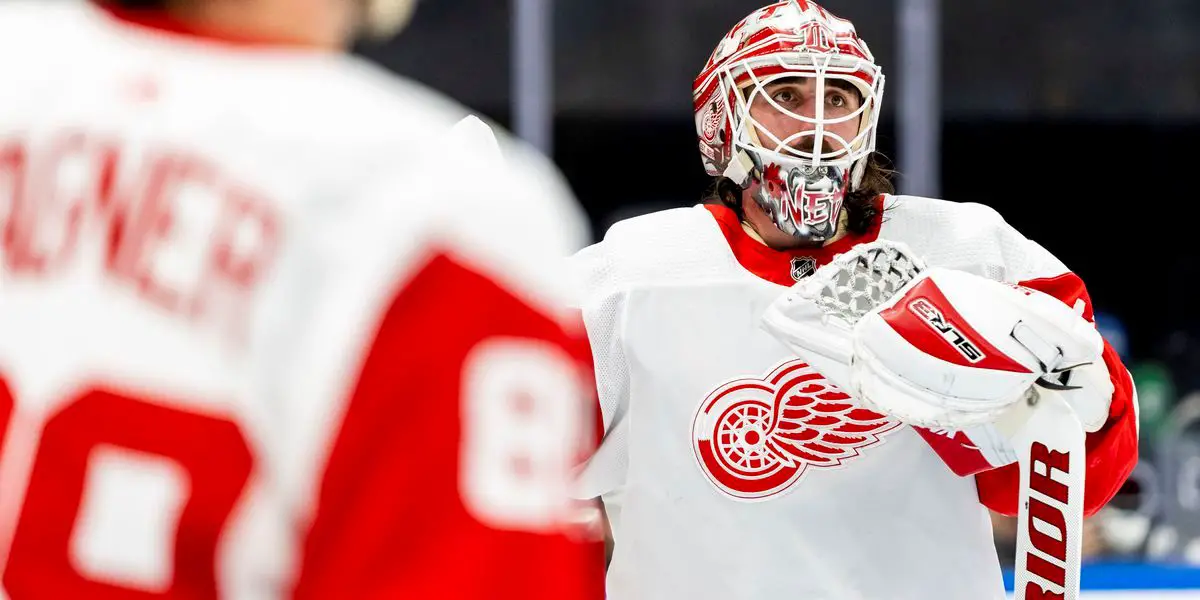 The Detroit Red Wings currently have 20 players signed to NHL deals next season. In total, the Red Wings have the ability to sign up to 18 more players to fill out their allotment of 50 contracts. General Manager Steve Yzerman has a great deal of work to do as he enters the busiest time of the year.
Going into summer, Yzerman is expected to make several trades, sign free agents, and participate in the NHL Entry Draft. The roster, as it currently stands, will be very different on the opening night compared to what it is now.
Here is a look at the current state of the roster, version 1.0, for the Detroit Red Wings.
Centers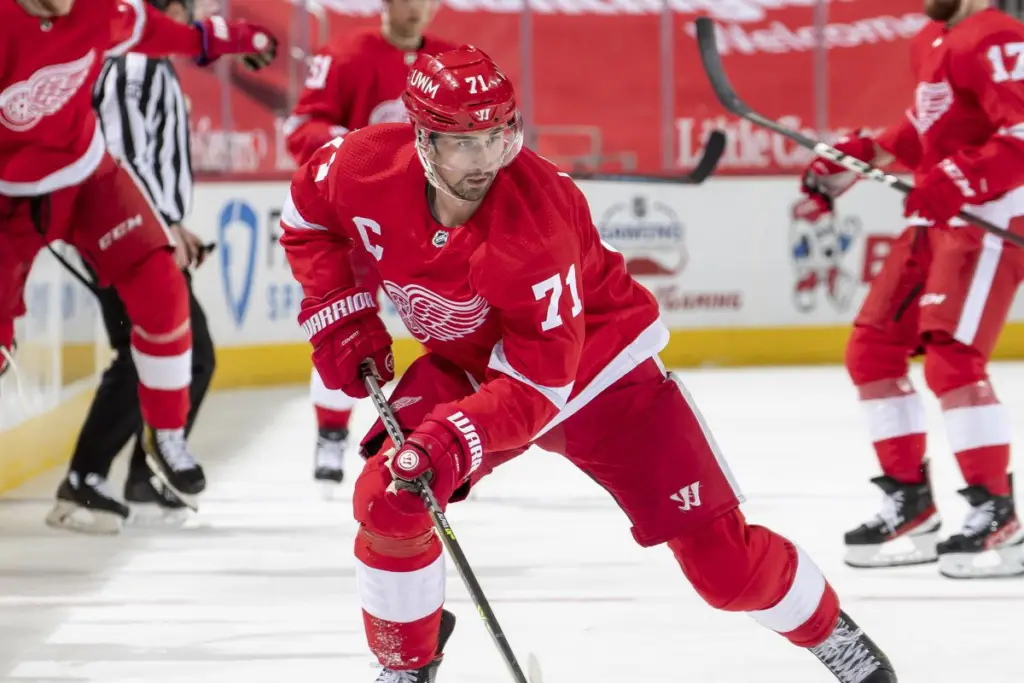 Once the strength of Detroit's Stanley Cup Championship teams, the center ice position seems fairly set going into free agency. Three of the four center spots seem to be set. Dylan Larkin is joined by Pius Suter, Michael Rasmussen, and Joe Veleno.
Rasmussen and Veleno can also play the wing. If Detroit adds a center through trade or free agency, one player will likely move to left-wing. As it stands, the center position is set for opening night.
Opening Night Centers: Dylan Larkin, Pius Suter, Michael Rasmussen, Joe Veleno
Left Wingers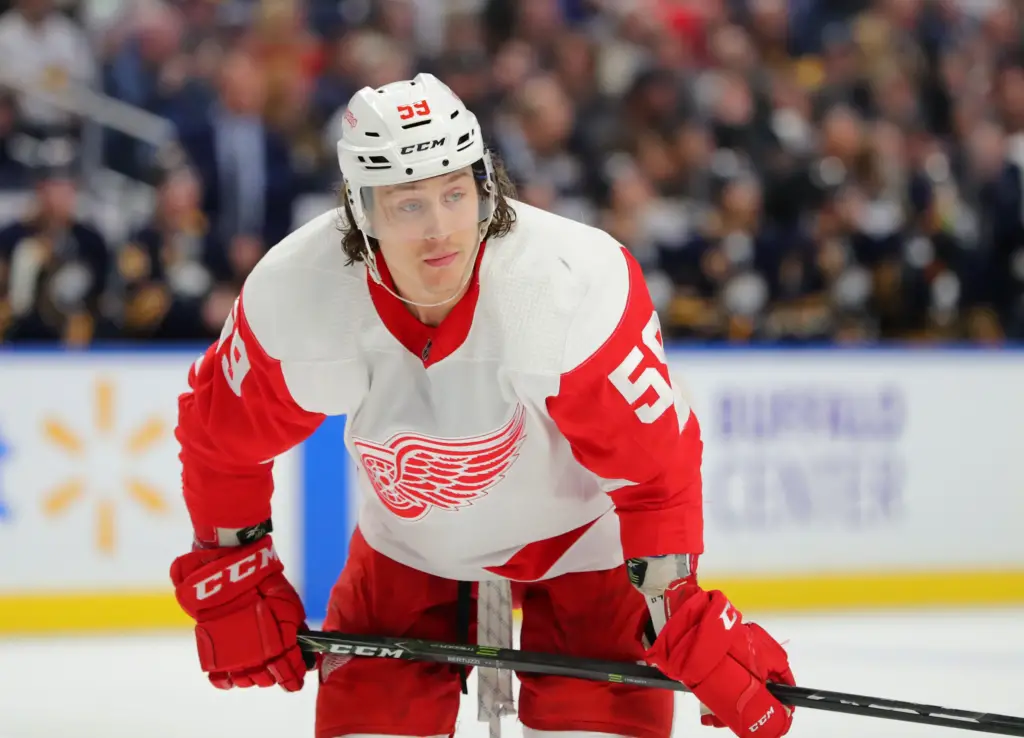 Many of the Red Wings' current wingers can play either wing. I am going to divide all wingers into where I think they will play with certain line combinations.
For now, Tyler Bertuzzi will lead the way on the left side. He will be a UFA after next season, and he is looking to sign a long-term extension with Detroit.
Last season, Robby Fabbri signed a three-year extension to remain with Detroit. That contract kicks in next year. Fabbri is expected to start the season on the IR because of a season-ending knee injury. For now, expect rookie Jonatan Berggren to fill the void on the left wing.
Adam Erne and recently extended Taro Hirose will battle Elmer Soderblom for the final two roster spots. Of course, if Detroit signs a free agent like Johnny Gaudreau, the entire left side will change, but for now, expect Erne and Hirose to crack the opening night roster.
Soderblom is expected to start his North American career in Grand Rapids (AHL). He could be an option after the trade deadline if, as expected, Erme is traded before he becomes a UFA.
Opening Night Left Wingers: Tyler Bertuzzi, Jonatan Berggren, Taro Hirose, Adam Erne
Restricted Free Agent (RFA): Mitchell Stephens
Injured Reserve (IR): Robby Fabbri
Right Wingers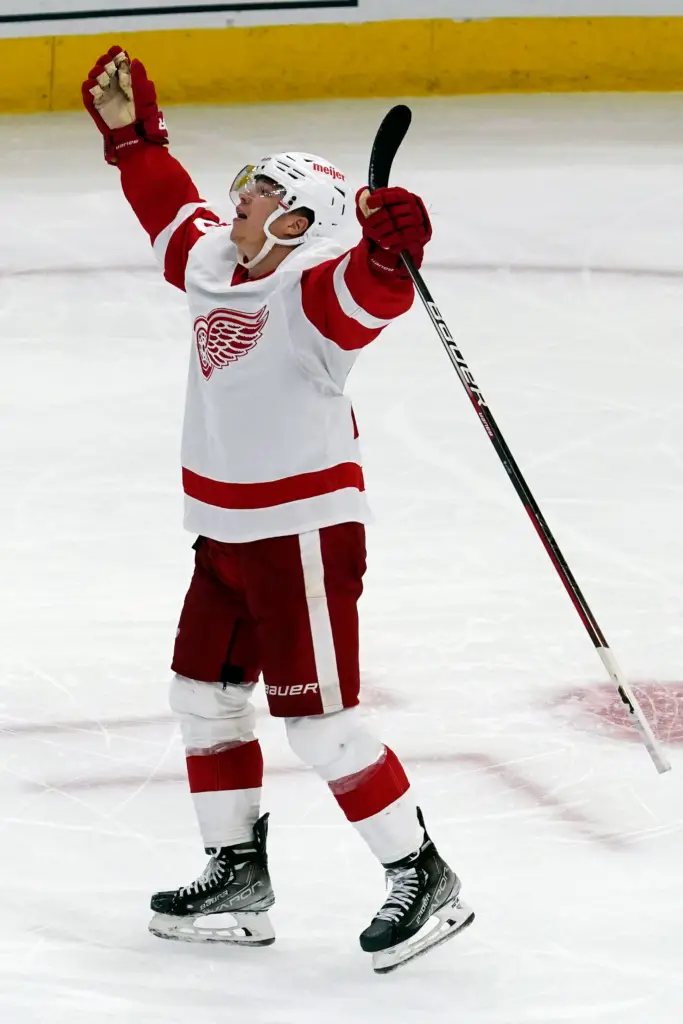 The right-wing position is a bit of a concern entering free agency. Lucas Raymond and Jakob Vrana are the top two wingers on the right side. Oskar Sundqvist should play a defensive role on the 4th line. Currently, Filip Zadina is an RFA and will likely be signed to a bridge contract before becoming a UFA. Zadina's time in Detroit may come to an end if Yzerman either trades him or decides to move on from the once promising forward.
Givani Smith can also play either wing. Once the final roster is set, Smith will likely be the extra winger, but for now, I have him on the 4th line.
Opening Night Right Wingers: Lucas Raymond, Jakub Vrana, Oskar Sundqvist, Givani Smith
Restricted Free Agent (RFA): Filip Zadina
Defensemen
Detroit will have to decide if they will keep seven or eight defensemen on the active roster. Last year, the Red Wings carried eight defensemen for most of the year. Currently, the left side of the defense only has one returning player signed. Jordan Oesterle is the returnee that should be accompanied by rookies Simon Edvinsson and Albert Johansson.
The right side is stronger and deeper, with Moritz Seider, Filip Hronek, and Gustav Lindstrom returning. The Red Wings recently signed veteran Steven Kampfer as insurance.
The Red Wings have a plethora of prospects at the defense position. Even with youngers Edvinsson and Johansson likely to make their NHL debuts, Detroit has Jared McIsaac, Donovan Sebrango, and Wyatt Newpower waiting in the AHL. Youngsters, Seth Barton and Eemil Viro, should play full-time in Grand Rapids next year.
Opening Night Defensemen: Filip Hronek, Moritz Seider, Gustav Lindstrom, Albert Johansson, Simon Edvinsson, Jordan Oesterle
Healthy Scratch: Steven Kampfer
Goaltenders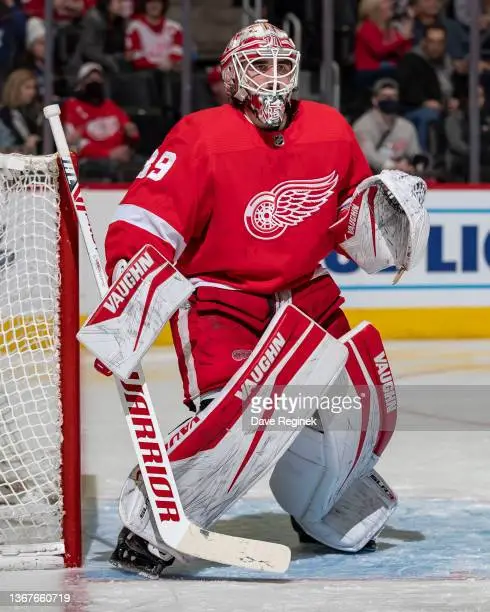 The goalie position is almost set for Detroit. Veteran Alex Nedeljkovic will likely share goaltending duties with recently signed Finnish standout Juho Olkinuora.
Nedeljkovic had a nice start to his Red Wings career last year and will be the #1 goaltender. With Thomas Greiss opting for free agency, the Red Wings signed World Championship gold medal-winning goaltender Olkinuora who played in the KHL last year.
Detroit re-signed Victor Brattstrom to share goaltending duties with top prospect Sebastian Cossa in Grand Rapids.
Opening Night Roster 1.0
An opening night roster of 23 players will be announced prior to the first game. In July the entire NHL schedule will be revealed.
Here is a look at prediction 1.0 for the opening night roster:
Forwards (12)
Bertuzzi-Larkin-Raymond
Berggren-Suter-Vrana
Hirose-Veleno-Sundqvist
Erne-Rasmussen-Smith
Defensemen (6)
Johansson-Seider
Edvinsson-Hronek
Oesterle-Lindstrom
Goaltenders (2)
Nedeljkovic
Olkinuora
Extras (1)
Kampfer
RFA's (4)
Filip Zadina
Mitchell Stephens
Jake Walman
Olli Juolevi
Injured Reserve (1)
Robby Fabbri
Detroit will fill their AHL team with a blend of prospects and NHL veterans. Most of the players on the list below will see time in Detroit throughout the season.
Assigned to Grand Rapids (AHL)
Elmer Soderblom
Cross Hanas
Pontus Andreasson
Kyle Criscuolo
Seth Barton
Donovan Sebrango
Jared McIsaac
Wyatt Newpower
Eemil Viro
Victor Brattstrom
Sebastian Cossa
Final Thoughts
NHL rosters are always in a state of flux. The Detroit Red Wings roster will change almost daily throughout the summer. General Manager Steve Yzerman has placed his stamp on this franchise, and now it's time for him to put a playoff-caliber team on the ice. What will he do next? I will make updates as changes occur to the Red Wings roster. The opening night roster and extras that I have predicted has four new players on the Red Wings roster. This team will be more competitive than last year but will continue to be at least 2-3 years away from being a playoff contender.
To start, the guys wrap up the Prospect Tournament and discuss some notable players and what their seasons could look like. Next, we break down Yzerman and Lalonde's media availabilities and the start of training camp. To finish, we look at potential spots for grabs in the lineup and who could fill them.