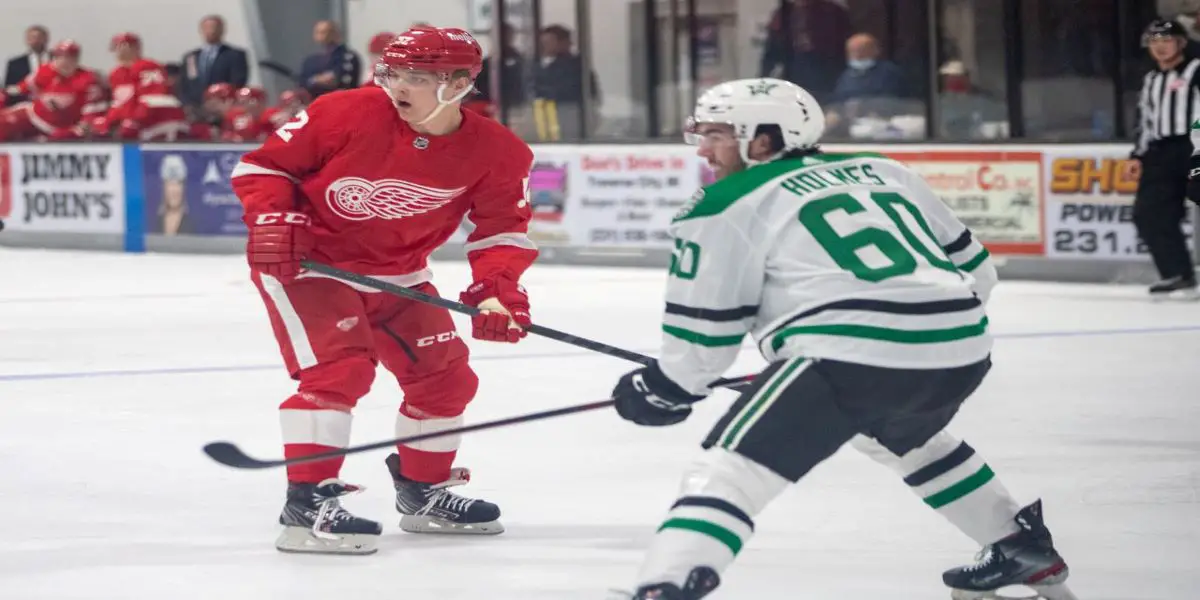 Detroit Red Wings General Manager Ken Holland selected Jonatan Berggren 33rd overall in the 2018 Entry Draft. In May 2021, Berggren signed his three-year entry-level contract with the Red Wings. It is expected that Berggren will make his NHL debut next season.
Was Jonatan Berggren the steal of the draft?
Generational Entry Draft
The 2018 Entry Draft was loaded with top prospects. The Detroit Red Wings finished 27th out of 31 teams in the overall standings. Detroit dropped one place in the draft lottery and slipped to sixth in the first round. Most hockey pundits had Filip Zadina ranked as a top three or four pick in the draft. Ken Holland wasted no time selecting Zadina from Halifax (QMJHL). Detroit then selected Joe Veleno 30th overall, and three picks later selected Jonatan Berggren. Berggren was also ranked as a possible first-round pick. In all, Detroit picked up three forwards who could have all gone in the first round.
Elite Playmaker
The Detroit Red Wings were in dire need of elite offensive players. When Holland selected Berggren in the first 33 picks, the Red Wings added three possible cornerstones for the franchise. Holland listened to his scouting staff and decided that Zadina, Veleno, and Berggren had the makings of a package of elite forwards that could help accelerate the rebuild.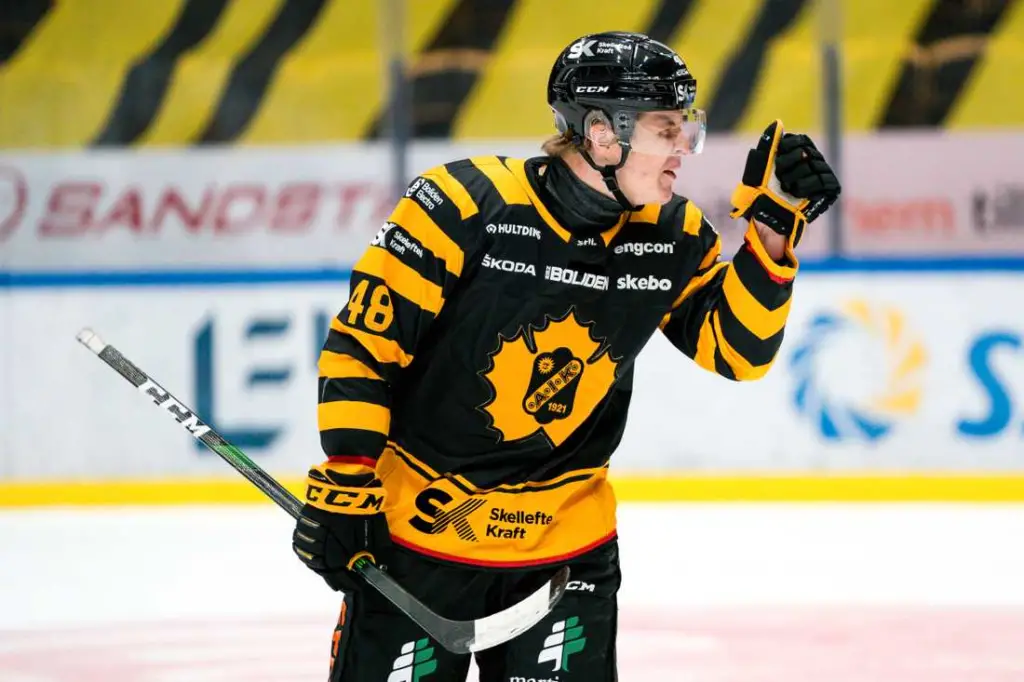 Back to Sweden
Jonatan Berggren went unsigned immediately after the draft. Berggren went on to play his first full season in the SHL. Berggren was injured for most of the 2018-2019 season. In 16 games, he chipped in with three assists. In 2019-2020, Berggren returned from injury and played 24 games for Skelleftea (SHL). He scored two goals, ten assists, 12 points, and had a -1 rating. He also played seven games for Sweden in the World Junior Championships, scoring one goal, four assists, and five points, and had a +1 rating. In 2020-2021, Berggren had a breakout season in the SHL. Now completely healthy, Berggren placed 7th in scoring and was the 2nd highest in assists. In 49 games, Berggren scored 12 goals, 33 assists, 45 points, and had a +11 rating.
Three-Year Entry Level Contract
In May 2021, the Detroit Red Wings signed Jonatan Berggren to a three-year entry-level contract. This contract started during the 2021-22 season. His cap hit if he plays in the NHL is $925,000. If he plays for Grand Rapids (AHL), he will be paid $70,000.
Berggren made his North American debut playing the entire season in Grand Rapids (AHL). He had a tremendous rookie season leading the Griffins in scoring and breaking the Grand Rapids record for points by a rookie. In 70 games, Berggren scored 21 goals, 43 assists, 64 points, and had a -18 rating.
Where Should Berggren Play in 2022?
It will be interesting to see where Berggren plays next year. Steve Yzerman likes his prospects ready to contribute in a big way once they reach the NHL. Berggren has already proven that he is NHL ready. The biggest obstacle is trying to find a roster spot in the middle-six of forwards. The Red Wings will likely have to move a veteran forward in order to bring Berggren into the NHL.
Prediction
My prediction is that the Red Wings will trade at least one forward this summer to make room for their top forward prospect. Berggren showed that for the last two seasons, he is healthy and ready to contribute in a big way at the NHL level.
It should be fun watching Jonatan Berggren develop into an elite player for the Detroit Red Wings.
After beating two top-ten teams in the NHL, the Red Wings have dropped three straight and are facing a crossroads. In this episode we look at what the future may hold for key players, the current roster construction, and the performance form the youth! Please rate and review our show on your favorite listening platform. Check out our partner's website at www.insidetherink.com for all your latest hockey news.