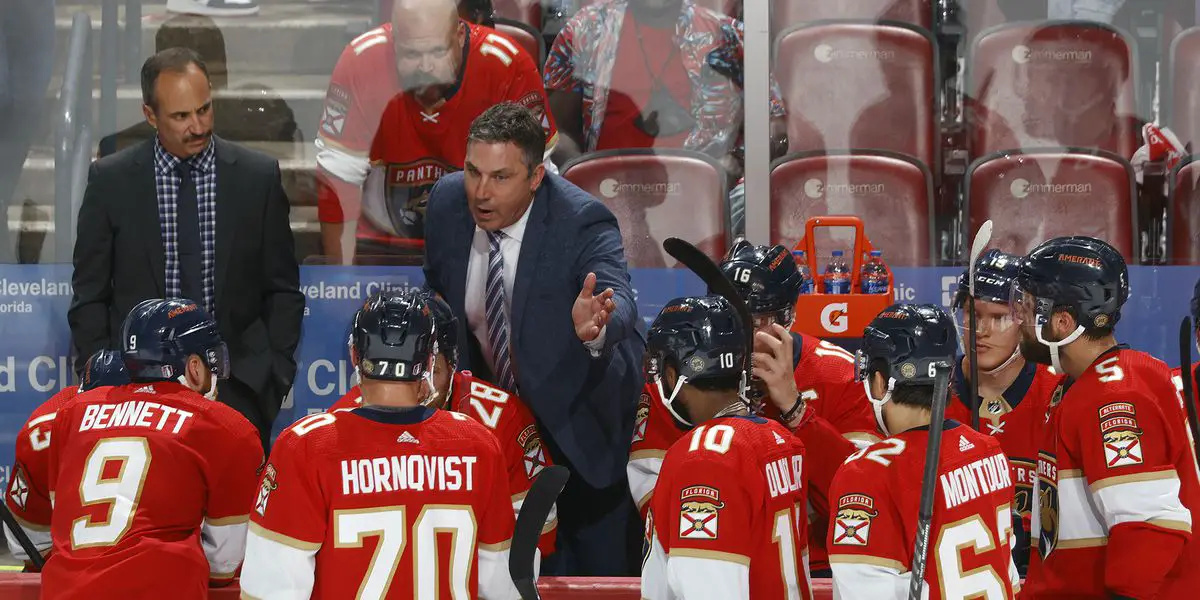 The Headline
Fans all over are still waiting on where Johnny Gaudreau lands next. The former sixth overall pick in his draft year says goodbye to the Garden State and heads to the original six franchise. The Devils have already made moves by acquiring Erik Haula from the Boston Bruins in exchange for Pavel Zacha. The Devils also signed third-pair defenseman Brendan Smith. He will replace PK Subban. But the Devils have also made a move in the coaching department. 
The Devils have signed Andrew Brunette to a three-year deal. He will be brought in as an associate coach to compliment the staff. This is a huge move for the Devils as he had plenty of suitors.

Andrew Brunette
Andrew Brunette was a former player in this league. Brunette played for the Minnesota Wild, Washington Capitals, Atlanta Thrashers, Colorado Avalanche, Nashville Predators, and Chicago Blackhawks. He has skated in 1,110 games and scored 268 goals, 465 assists, and 733 points. He also had 243 points in 404 playoff games. He officially retired at the end of the 2011-2012 season. 
Andrew Brunette was the coach of the Florida Panthers during the 2021-22 season. He had a fantastic season after taking over for former bench boss Joel Quenneville. In 75 games as head coach, he posted a 51-18-6 record. The Florida Panthers would win the President's Trophy, and Brunette would be a finalist for the Jack Adams award. 

How This Impacts The Devils
Brunette signing with the Devils is a huge move. He is a good coach and proved that last season, and to add that to the staff is huge for the Devils going forward. Brunette is an excellent addition to the staff and should help this young team become successful. Brunette could eventually take over for Lindy Ruff in the near future.
The boys squeak in an episode before Jake heads off to Florida. They touch on the Bruins' recent milestones, especially Bergerons 1000 points. They head over to the metro to see can Pittsburgh and Washington turn things around before heading out west to take Shane Wright and the Seattle Krakheads.Thanks for listening! Please rate and review our show on your favorite listening platform. Check out our partner's website at www.insidetherink.com for all your latest hockey news.