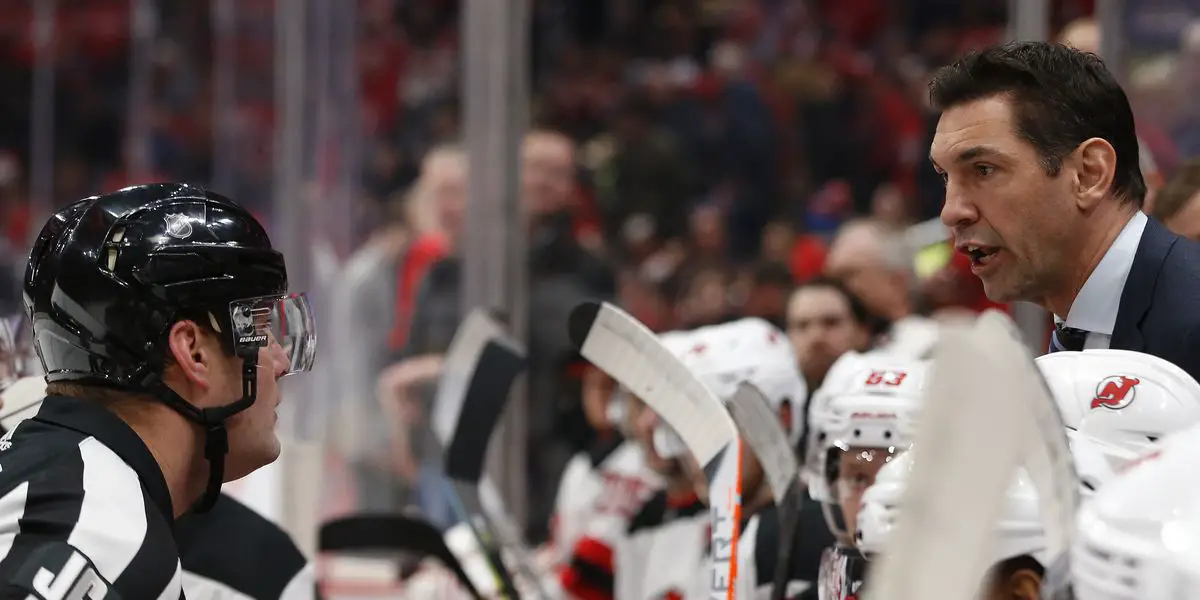 On Wednesday afternoon, the New Jersey Devils announced that the team would be relieving assistant coach Mark Recchi of his duties, as well as not renewing the contract of assistant coach Alain Nasreddine.
Before joining the Devils in the fall of 2020, Recchi served as the player development coach for the Pittsburgh Penguins from 2014 to 2017, then was promoted to head of player development. Later that same year, he took over for Rick Tocchet as assistant coach of the Penguins. The Penguins won two cups during his time there in 2016 and 2017, but Recchi's contract was not extended following the 2019-2020 season. He then was signed by the Devils on September 8, 2020, and joined head coach Lindy Ruff as part of the Devils' coaching staff. Recchi was tasked with managing and organizing the power-play for the Devils. Still, in the two seasons that Recchi was with New Jersey, the team's power-play was ranked in the bottom ten of power-play percentages both years, with the Devils giving up a league-leading 14 short-handed goals this season.
Nasreddine has been with the Devils organization since 2015. He was an assistant coach with the Devils from July of that year until December 3 of 2019, when the Devils relieved, now Nashville Predators head coach, John Hynes, of his coaching duties. Nasreddine was made the interim head coach of the Devils until Lindy Ruff was hired in July of 2020. Nasresddine has been running and managing the penalty kill since he became an assistant coach for New Jersey. He saw modest success, including the Devils posting the eighth-best penalty kill in the NHL this season.
The Devils will again be looking for different assistant coaches, now for the second time in General Manager Tom Fitzgerald's tenure. With Ruff's position as a head coach still up in the air, it will be interesting the see what Fitzgerald does in terms of promoting from within or hiring from outside the organization to fill the two coaching holes.