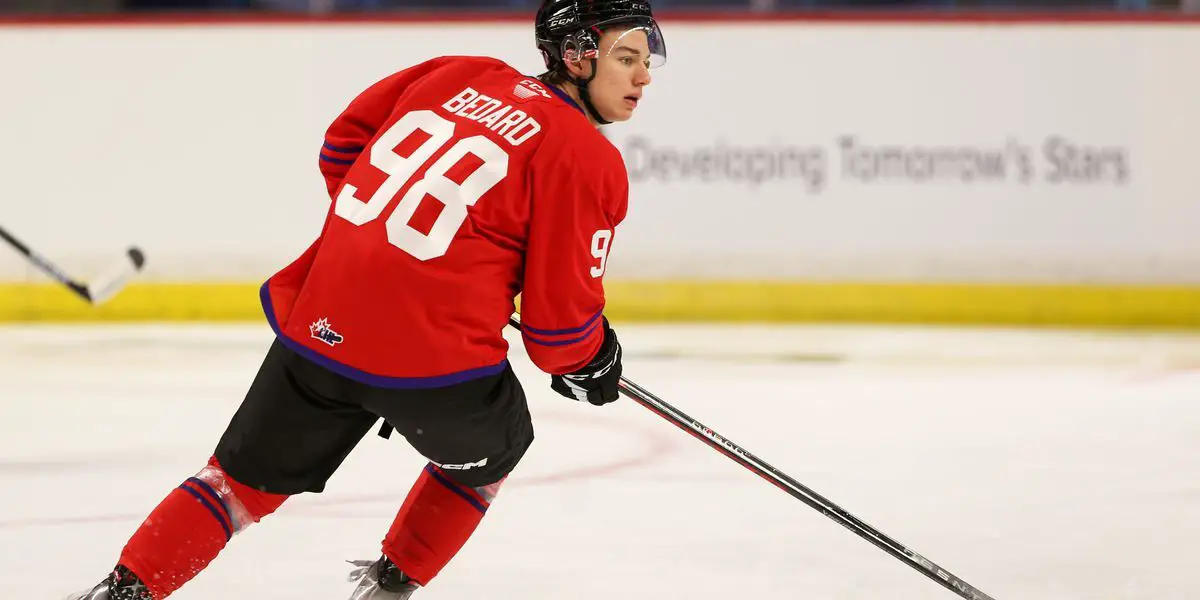 When discussing the upcoming NHL draft, one name stands out for most people: Connor Bedard. Drawing comparisons to McDavid, Bedard has captured the attention of hockey enthusiasts and experts alike. Amidst an already impressive pool of talent in the highly anticipated 2023 NHL Draft, Bedard's skills and potential place him firmly in a league of his own, making him the consensus favorite for the first overall selection.
Throughout his junior career, Bedard has left a trail of broken records in his wake, establishing himself as a force to be reckoned with. His exceptional performance at the World Juniors U20 tournament stands as a testament to his skill level, as he shattered the Canadian records for most goals, assists, and points. Furthermore, Bedard etched his name in history by claiming the title for the highest point total in a single World Juniors tournament by a U18 player. Achievements like this are a testament to his extraordinary abilities and highlight his potential to dominate the NHL.
Player Details
Born: July 17, 2005
Position: Centre
Shoots: Right
Height: 5 ft 10 in
Weight: 185 lbs
Draft Projections:
Ranked #1 by INSIDE THE RINK
Ranked #1 by ELITEPROSPECTS.COM
Ranked #1 by DAILY FACEOFF
Ranked #1 by TSN/BOB McKENZIE
Ranked #1 by TSN/CRAIG BUTTON
Ranked #1 by NHL CENTRAL SCOUTING
Ranked #1 by DOBBERPROSPECTS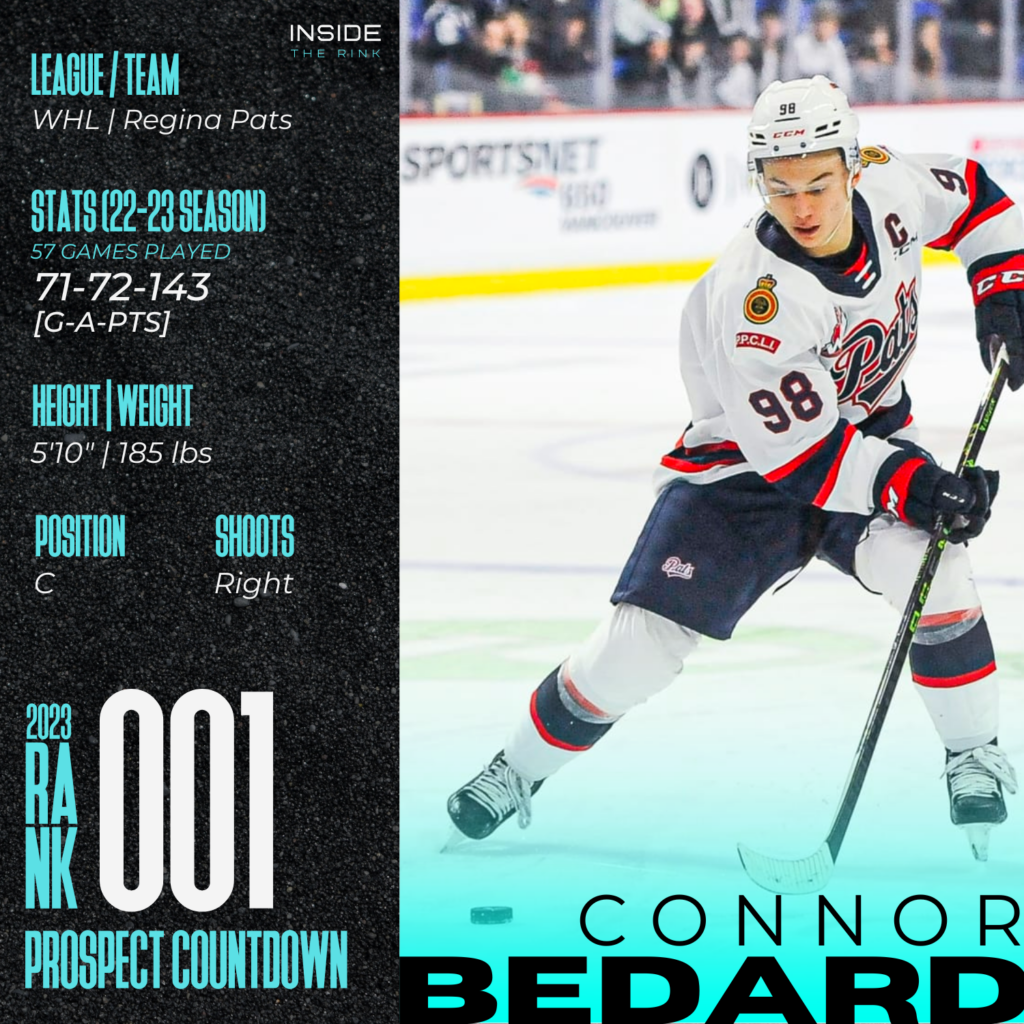 One of the aspects of Connor's game that sticks out the most and is often talked about is his shot. Bedard has an NHL level shot and has the potential to have one of the best shots in hockey. A lot of this can be accredited to an injury he had actually and his determination to keep training. Bedard's work ethic was shown often, as neighbors could often hear the sound of pucks hitting posts and crossbars. In 2017, Bedard broke his wrist. A major factor of the injury was that the break was close to the growth plate, so he was warned if it was overused, it could affect the growth of his arm. Bedard didn't use his right arm at all during the 12 week recovery period, but still practiced hockey every day, just using his left hand. He practiced shooting and stick handling and found that his one-handed backhand was starting to get much better. When the cast came off and he started using both his hands again, many found that his shot jumped to the next level. With Bedard's determination and buildup of strength in his left arm during his injury, he now finds himself with an elite shot that he's looking to prove at the highest level of hockey, the NHL.
When looking at Bedard, he is quite a unique prospect. His game isn't a direct replica of anyone specific, but he has a mix of multiple different skill sets, with an elite shot like Matthews, elite hockey senses like McDavid, and an ability to set up plays like Patrick Kane. Bedard isn't the fastest skater, but with the strength he has at a young age, I'm sure he will get faster every year. It is no wonder that he has captured the attention and admiration of scouts, fans, and fellow players alike. The hockey world eagerly awaits the unfolding of Bedard's promising future, anticipating the impact he will undoubtedly make in the NHL.