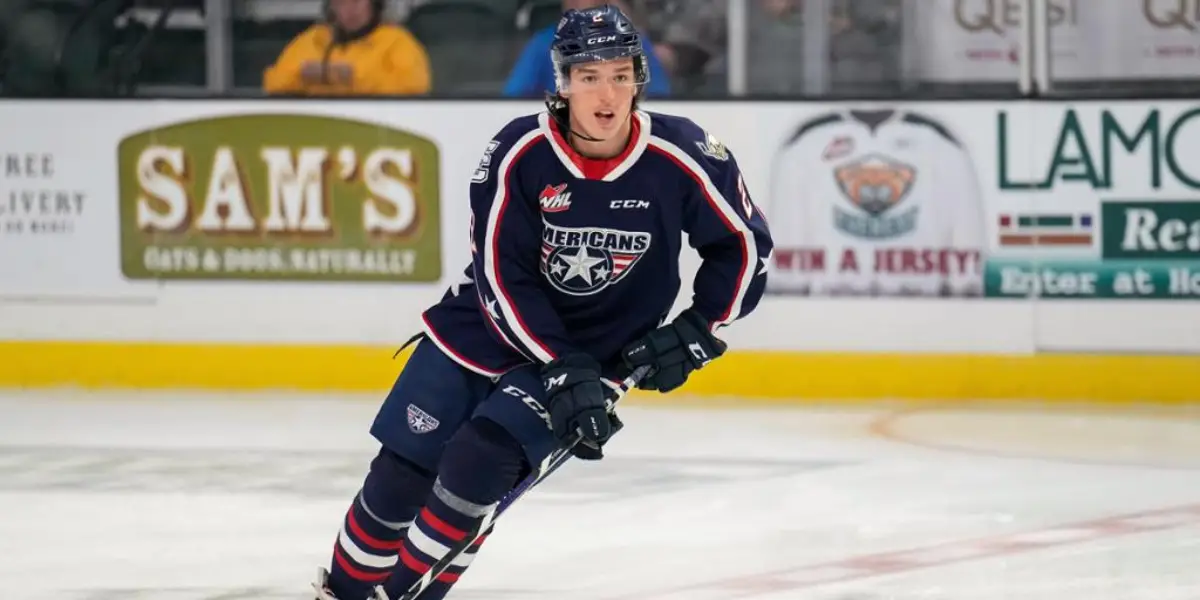 Lukas Dragicevic is the 6'2", 188lb smooth skating defenseman for the Tri-City Americans for the WHL. In 68 games, he finished with a stat line of 15-60-75. Let's go over what his game is like.

Strengths
Dragicevic's biggest strengths are easily his offensive game. While not the fastest, he's a pretty smooth skater and is good at using that in transition. But his largest strength is his passing, both getting out of the defensive zone pushing the puck in transition and running the offense. He looks to have all the makings of a future powerplay quarterback.

Weakness
As good as his offensive game is, his defensive game is as bad. His positioning defensively is problematic; he lacks a physical side to his game and takes a lot of risks leading to turnovers or odd-man rushes. Plays a very high-risk/high-reward style.

Draft Rankings
Ranked #36 by Elite Prospects
Ranked #27 by Bob McKenzie
Ranked #18 by The Hockey News
Ranked #16 by McKeens hockey
Ranked #56 by Craig Button
Ranked #18 in NA by NHL Central Scouting
Ranked #35 by The Athletics Scott Wheeler
Ranked #27 by The Athletics Corey Pronman
Projection and Possible Comparison
As of writing this, Dragicevic is being projected in the late first/early second round. He looks to have all the makings of a future powerplay QB and offensive maestro who will need to play sheltered minutes with a strong defensive partner. But there will be many teams with that as a need, and they can afford to be patient with his development. If his defensive game grows, he has a chance to become something truly special. But even if it doesn't, he has a strong chance of becoming a Keith Yandle type who can run the power play and score enough even strength to play a second pairing role.
The Chirpin Yotes Podcast Ep. 54: Part of Inside the Rink, NHL History Made, Should NHL do a Play-In?, Listener Q's
–
The Chirpin Yotes Podcast
The Chirpin Yotes are now a part of Inside the Rink, the boys debate on a play-in tournament, which NHL team are would we change and more!