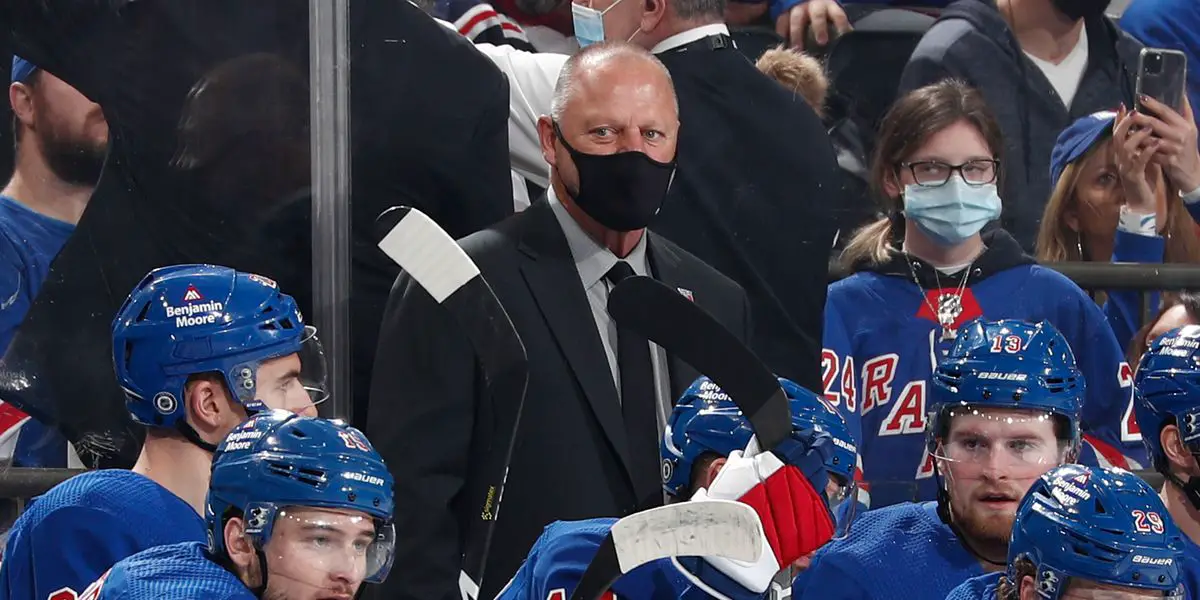 "Almost always, your road to victory goes through a place called failure."- Bill Walsh. This quote by the architect of the San Francisco 49er's 1980's dynasty has been bouncing around in my head for the past few months in regards to this New York Rangers team.

They have not made the playoffs since the 2017 season when the likes of Ryan McDonagh, Marc Stall, Mats Zuccarello, and company were patrolling the ice in front of Henrik Lundqvist (who will be immortalized at The Garden Friday night). Since then, the Ranger's faithful have read and reread "THE LETTER" and seen most of their favorite players shipped out of town or bought out.

The tides have finally started to shift, and we seem to be coming out of this not-so-dark period of Rangers hockey thanks to winning the draft lottery twice, the Artemi Panarin lottery, another late-round pick turned into a franchise netminder and the simple luck that Adam Fox grew up a Rangers fan and facilitated a trade here. These, amongst a smattering of other reasons, have the Rangers sitting firmly entrenched in the hunt for the playoffs.

This may not be a popular opinion, while they are no longer "SELLERS," it would be a mistake for Drury to be a full-on "BUYER" at the March 21st trade deadline and push his chips to the middle of the table for a run that, if we're being realistic, will not end in mid-June.

This team's job is to do something they haven't done yet, make the playoffs (the Toronto bubble doesn't count). While that job isn't done yet, they've positioned themselves to do just that. It would be fantastic if they advance past the first or second round, but I wouldn't get my hopes up beyond that.

Every team that has hoisted the Stanley Cup in the past 40 years has been on the wrong side of a handshake line prior to becoming champions. There is literally no exception to the rule from 1980 till now (I could go back further, but I think 40 years is sufficient enough to prove the point). If you think this Rangers team is that special and only a piece or two away, then you think they'll do something the Islanders and Oilers dynasty's never did. The Red Wings, Blackhawks, Penguins, Lightning, and Kings never pulled this off.

There are no exceptions to the rule when it comes to this. The NHL playoffs are an indescribable gauntlet that chews inexperienced teams up and spits them out. The window is just starting to open, let's see who this team is before unloading assets. Let's see who steps up in crunch time, who wins puck battles in the corner, protects Igor when a scrum unravels in front of him in May, ETC.

This is not to say they should do nothing. They have obvious holes; the revolving sixth defenseman, third-line center, and second-line right-wing are the most glaring/polarizing amongst the Blueshirt fanbase. Veteran players like Phil Kessel, Joe Pavelski, and Mark Giordano should be their prime targets and will be exponentially cheaper than the likes of Jacob Chychrun.

If they can pull the trigger on a good deal that doesn't empty the farm or draft capital, then go for it, but this isn't the season to go for broke. Not yet, at least.