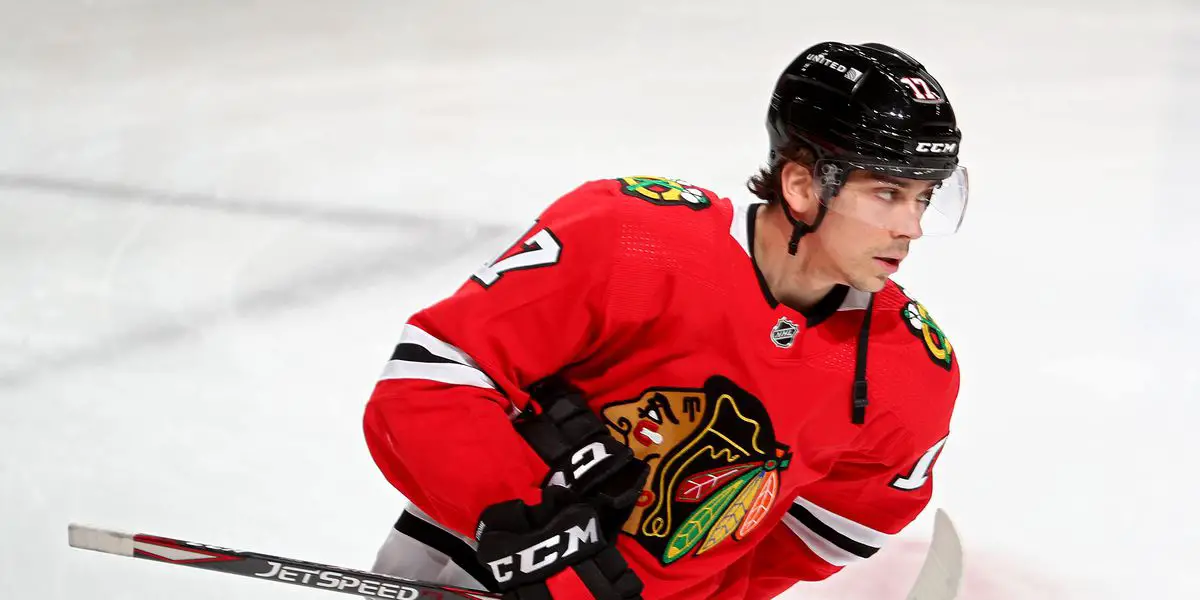 The Blackhawks announced they would be hiring a general manager before the NHL trade deadline. Whoever the organization decides to put into the captain's chair will have a handful of tough decisions to make in a short time. One of the more challenging choices that will need to be made surrounds the twenty-four-year-old center, Dylan Strome. Strome comes with high draft capital as he was selected third overall in the 2015 NHL draft. Since leaving juniors, Strome has struggled to adapt to a faster, harder league. Chicago would trade Nick Schmaltz for Dylan Strome on November 25, 2018.
Since Strome has been in Chicago, his inconsistent play has been the bain of his career. Strome has been in and out of the lineup regardless of whether it was Colliton or King behind the bench. Both coaches expressed that he was out of the lineup because of his effort level. Strome found himself on the outside looking in during the early parts of this season. Strome has only played in thirty of the forty-three games the Blackhawks have played, he did miss a few games due to Covid. Strome has changed the way he plays the game since the last time King made him a healthy scratch. Since then, Strome has come out to play every shift. He is producing offensively better than he ever has for the Blackhawks and even scored his first hattrick versus the Redwings on Wednesday.
The holiday break came at the perfect time for Strome since Strome has been just unbelievable in the faceoff circle. Since coming to Chicago, Strome finished around 45-47% this season. He's at 56.72% is just a tremendous jump. Strome has talked about how he took up juggling in the offseason to help with his hand-eye coordination. It has worked, Kirby Dach should look into this, but I digress. If you go back and look at Strome's production since the start of the new year, Strome has played in ten games and has four goals and five assists, falling just shy of a point per game. If Strome keeps his spot on the top powerplay unit, you can expect his point production to continue his already close to his career-high in powerplay points twelve. Strome is currently at seven, and it's only the season's halfway point.
His ability to transform his game all started with finding a way to play consistently at all ends on a nightly basis. Strome is still young, which gets lost in the shuffle when you think about him. What if he's figured it out finally? Being young still, Strome could go on to have ten plus more solid seasons. Strome is in the last year of his contract making three million as far as a cap hit goes. If Strome is starting to finally figure the NHL out and this play continues, Chicago should sign him and not trade him.
Strome is only twenty-four and has a lot of hockey left in him. Look at a guy like Ryan Hartman and the breakout season he is having. Just because he was drafted high doesn't mean it won't take time for him to develop and find the way he needs to play to be a top-line player. Stromes new found faceoff ability is something the Hawks don't have after Toews. Chicago could be looking at a great young core all around the same age with DeBrincat, Dach, Hagel, and Strome upfront.
Now we just have to see Who Danny Wirtz hires in the coming month. They will be tasked with the tough decision on Strome. Is this just another flash in the pan, or is this a new Dylan Strome?
Also, Check out Cue The Dagger podcast, where my CoHost and I Talk about all Blackhawks news, including Dylan Strome and his future as a Hawk.