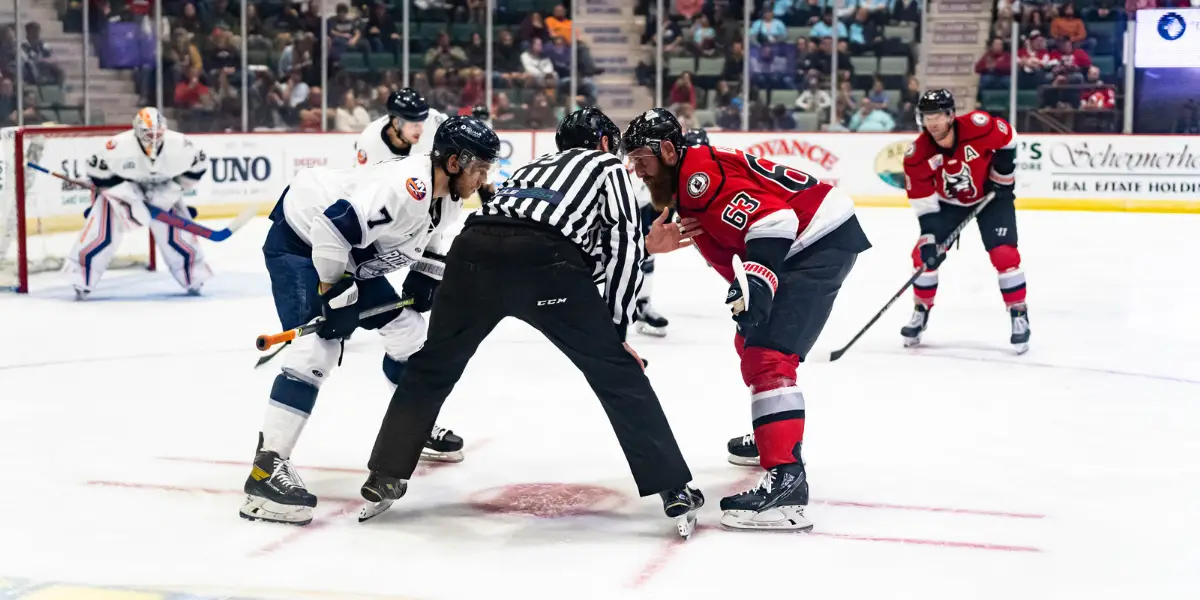 The Adirondack Thunder have a massive weekend ahead of them as they trail the Worcester Railers by one point but have one game in hand and two against the Worcester Railers. Adirondack will begin the weekend as they head to Trois-Rivieres to face the Lions in their final home game of the year. The Thunder have had plenty of success against the Lions this season, with a record of 8-3-2 in 13 games this season. However, the Thunder are suffering a few injuries right now as Jake Theut, who came off the IR on Sunday, landed himself back on the IR. Patrick Graso is banged up, and his status for Friday's game has yet to be disclosed. Friday's game is crucial as the Thunder head back to Glens Falls after the game, they will face Worcester on Saturday night and Sunday afternoon as the two teams battle it out for the final playoff spot in the North Division. For Adirondack needs to pick up four points, Brennan Dowd and The Post Star break it down and simplify it with charts.
Adirondack comes into the series vs. Worcester after splitting a home-home series with them last weekend, and they are 7-6-1-1 coming into the weekend series; this is impressive after Worcester took the first four games of the season series. For the Thunder, one of their biggest keys is making sure their legs are ready for the opening faceoff; in their last two games, they gave up the opening goal in the first two minutes. Turnovers were a huge factor last weekend, and the team will have to cut down on them if they want to have a chance of clinching their spot this weekend. With Jake Theut out of the line-up, Adirondack will likely roll with the same tandem as last weekend in Mike Robinson and Matt Petizian; however, Robinson got both of the starts last weekend; I find it very unlikely Adirondack will go with one guy for all three games. With the injury to Theut, it wouldn't be a shock if Isaac Poulter made his way down from Utica to take one of the three starts on the weekend.
Despite having their 12-game-point streak snapped last weekend, the Thunder are 6-2-1-1 in their previous 10, as Worcester has struggled and is 3-6-1-0 over that stretch. One area that Worcester has had the advantage over Adirondack is in size; however, Matt Slick got into his first pro fight in Maine last Sunday, and hopefully, that sparks the Thunder this weekend along with what is at stake during the final three games. Earlier this season, head Pete MacArthur said that he wanted this team to play as many meaningful games as possible, and he'll get his wish as this could very well come down to the season's final day.