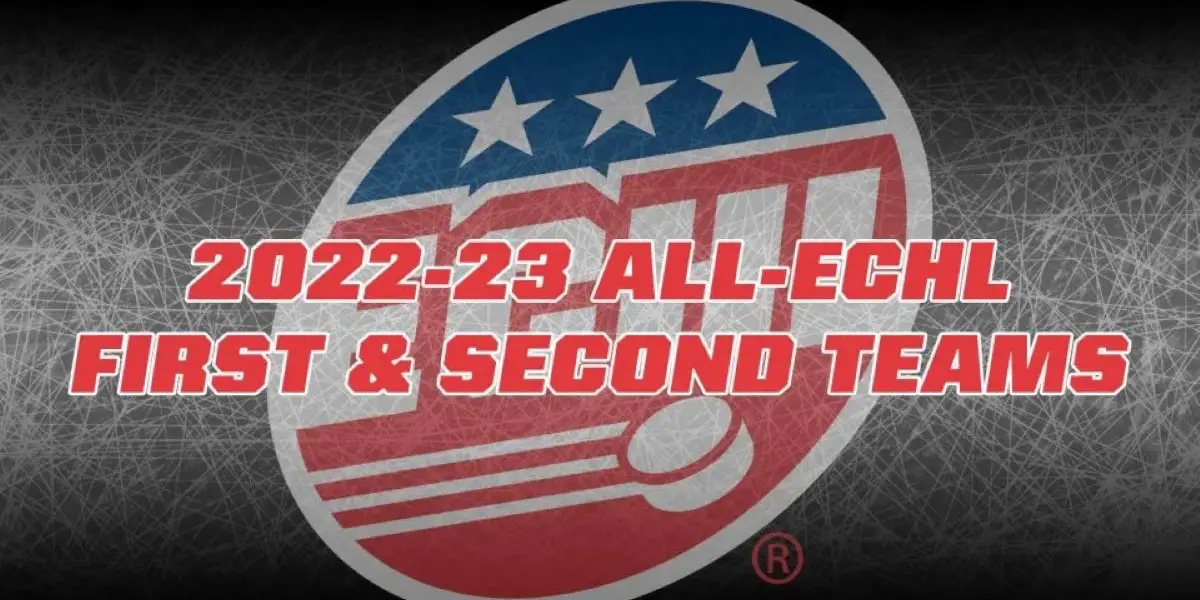 On Thursday, the ECHL announced its All-ECHL First and Second Teams selections. Each team consists of a Goalie, two defensemen, and three forwards. The Brabham Cup-winning Idaho Steelheads have the most selections with three total players. The Allen Americans, Toledo Walleye, and the Greenville Swamp Rabbits each had two selections. Rounding out the rest of the team are representatives from the Newfoundland Growlers, the Orlando Solar Bears, and the Atlanta Gladiators.
All-ECHL First Team
G- John Lethemon, Toledo Walleye
D- Owen Headrick, Idaho Steelheads
D- Matt Register, Idaho Steelheads
F- Hank Crone, Allen Americans
F- Brandon Hawkins, Toledo Walleye
F- Zach O'Brien, Newfoundland Growlers
All-ECHL Second Team
G- Adam Scheel, Idaho Steelheads
D- Michael Brodzinski, Orlando Solar Bears
D- Max Martin, Greenville Swamp Rabbits
F- Jack Combs, Allen Americans
F- Alex Ierullo, Greenville Swamp Rabbits
F- Cody Sylvester. Atlanta Gladiators
No real surprises in the 1st team selections, although you could have made a case for Goalie Adam Scheel to easily be on the 1st team. Scheel has played in ten more games than Lethemon and has nine more wins. Lethemon edges out Scheel in Goals Against Average, but it is by a mere 0.01 as Lethemon has a 1.99 to Scheel's 2.00. Idaho's terrific defensive tandem of Headrick and Register both made the 1st team as they have put up stellar numbers from the blueline. Headrick, who was named to the all-rookie team yesterday, amassed 53 points in 59 games played while putting up a +34 rating. Register makes his 7th All-ECHL team putting up a league-best +52 rating. He also has put up eight goals while assisting on 43 more. Allen American Hank Crone was also named to the All-Rookie team while scoring a league-leading 49 goals. Crone also has 56 helpers, which makes him 1st in the league in points with 105. Crone probably isn't done collecting the hardware, as he is a top favorite to land the MVP award. Forward Brandon Hawkins from Toledo is a top-five goal scorer and a top-ten points scorer. Hawkins leads the Walleye into the playoffs as he looks to collect his 2nd Kelly Cup. Rounding out the 1st Team is Forward Zach O'Brien from the Growlers. This is his 3rd time being named an All-ECHL member. O'Brien leads the league in helpers with 63 and is a top three points getter with 86 total points.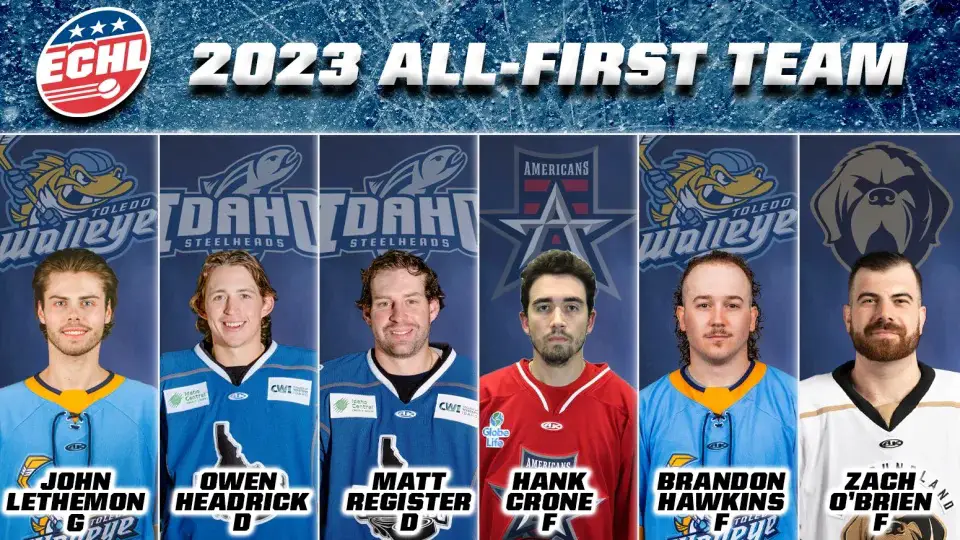 Photo Credit: ECHL
The All-ECHL 2nd team is led by Goalie Adam Scheel, who posted the league-leading .931 save percentage. This is Scheel's first All-ECHL selection. Michael Brodzinski led the Solar Bears' defense in points with 50. He has 175 shots on goal which is 4th on his team. Max Martin from the Greenville Swamp Rabbits leads the league in goals for defensemen with 14. This is Martin's 2nd year in the ECHL and 1st time being named to the All-ECHL team. Jack Combs from the Allen Americans has 36 goals on the season to go with his 57 assists. This puts Combs behind only his American teammate Crone for total points with 93. Alex Ierullo from the Greenville Swamp Rabbits is our 3rd All-ECHL team member that was also named to the All-Rookie squad. Ierullo is a top ten points scorer while also staying in the top ten for rating with a +25. Rounding out the All-ECHL 2nd team is Cody Sylvester of the Atlanta Gladiators. Sylvester leads the Glads in goals with 36 on the campaign while also assisting on 48 goals. This is Sylvester's first selection to the All-ECHL team in his five seasons in the league.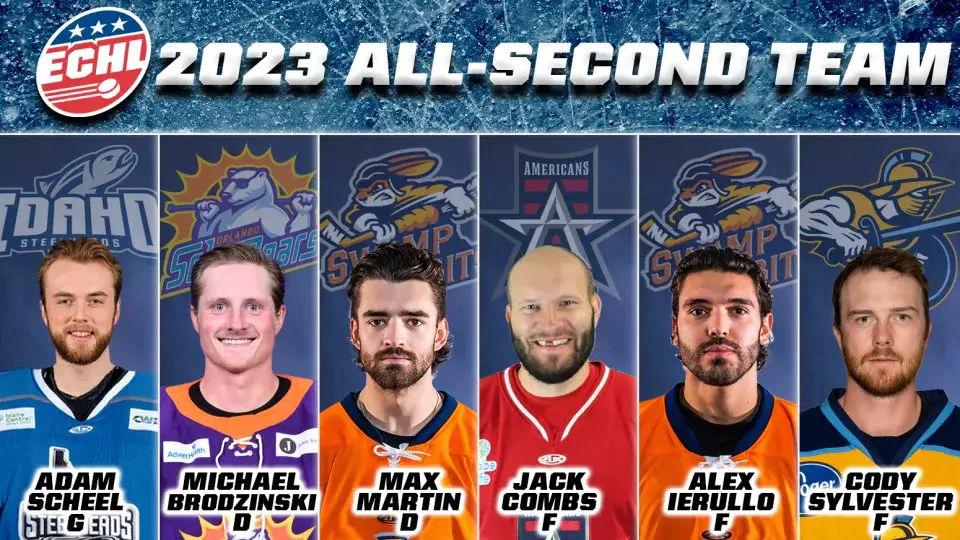 Photo Credit: ECHL