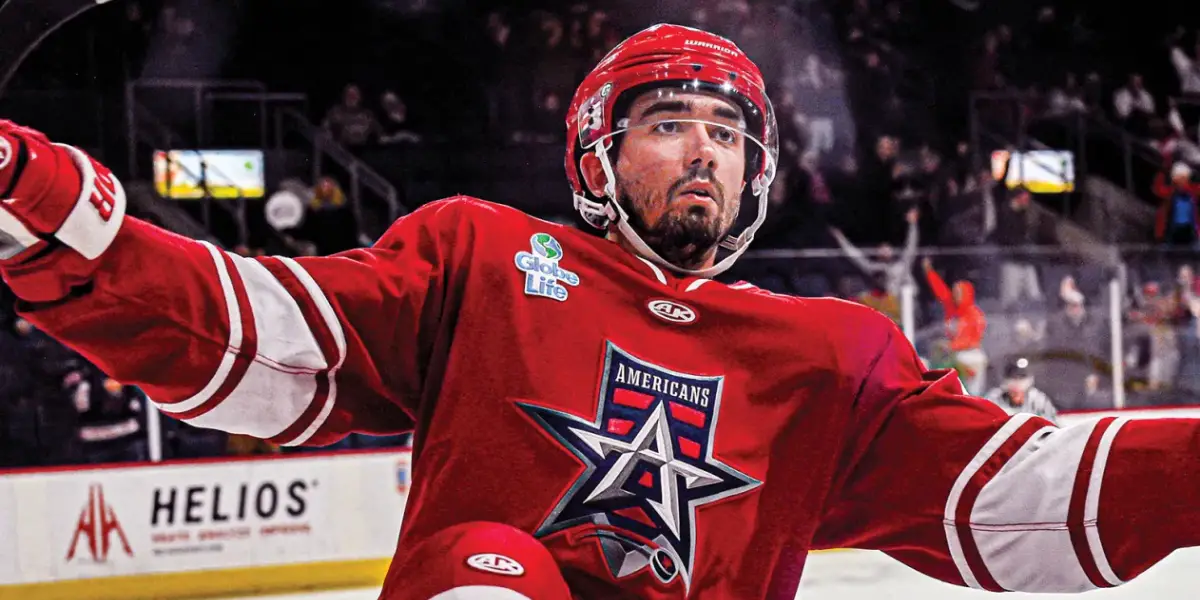 The ECHL announced the winner of the John A. Daley Memorial Trophy (rookie of the year) on Monday afternoon. The award is voted on by ECHL coaches, broadcasters, media relations directors, and media members. This year's choice was an easy pick for the voters. As Allen American forward, Hank Crone was chosen as the rookie of the year. Crone was the second American to win the award in the last three years. Tyler Sheehy won in 2020.
Crone led the league in multiple categories starting with 49 goals scored. Along with leading the league in points with 105, which was the first time a rookie had led the league in points since the 2011-2012 season when Elmira Jackals (no longer in the league) forward Dustin Gazley led the league with 85 points. Crone also was first in the league with 39 power-play points. Crone would take second in power-play goals (16) behind his teammate Colton Hargrove. For Crone, this was not his first time being recognized for his outstanding play by the ECHL. Earlier in the month, Crone was chosen to be part of the All-ECHL rookie team and named to the All-ECHL first team. This likely won't be the end of hearing Crone as an award winner this year in the ECHL. As Crone is a favorite to win the league's MVP award.
Crone will now lead his team in the Kelly Cup Playoffs, where the Americans will take on the third-place team in the mountain division, the Kansas City Mavericks. The series will begin on Wednesday, April 19.
Congratulations and good luck to Hank Crone