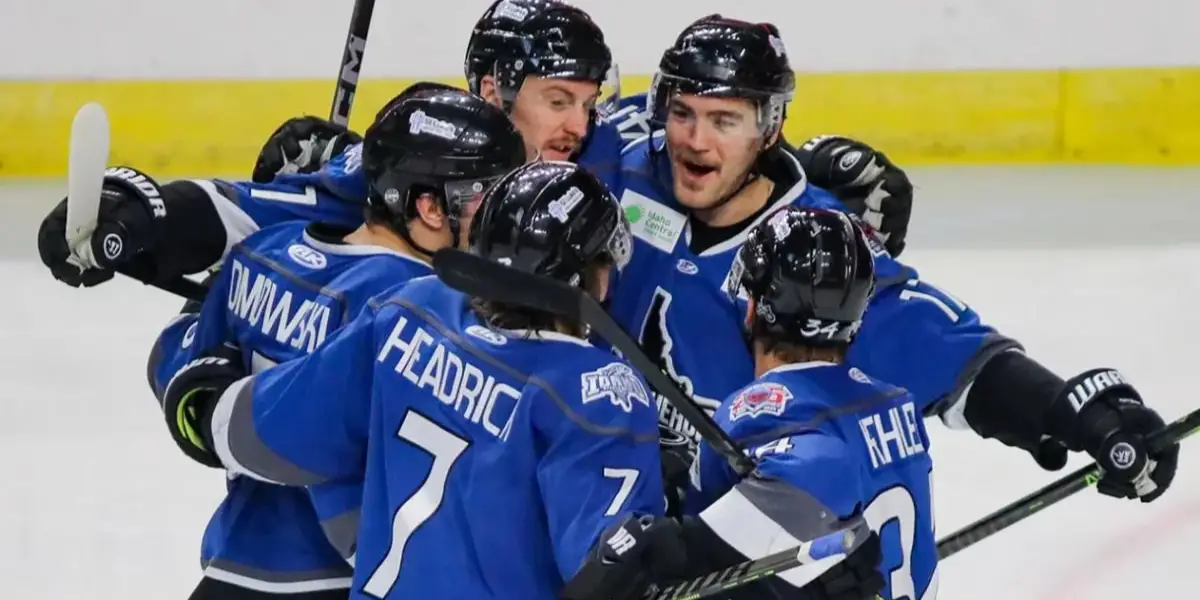 The East Coast Hockey League today announced the recipient of the 2022-2023 Defenseman of the Year award. The Defenseman of the Year award is presented annually to the defenseman shown to possess the highest level of ability in the position each year. Last year Utah Grizzlies defenseman Charles-Edouard D'Astous took home the award after posting 57 points (26g, 31a) in 52 games with the Grizzlies.
This year's award winner is Owen Headrick of the Idaho Steelheads. Owen racked up 54 points through 61 games this season with Idaho, contributing 15 goals and 39 assists to the Steelheads' record breaking season. His 15 goals led all defensemen this year, with four of those goals being game winners.
In addition to Defenseman of the Year, Headrick was also named to the ECHL's All-Rookie and All-ECHL First Teams last week. Headrick is the fourth player to be named Defenseman of the Year in their rookie season, joining players Sacha Guimond (2012-13) Brandon Smith (1994-95) and Kelly Szautner (1988-89) in the exclusive club.
Matt Register, also of the Idaho Steelheads, came in second place posting 52 points through 68 games this season. Also nominated for the award were Greenville Swamp Rabbits d-man Max Martin, Michael Brodzinski of the Solar Bears, and the Wichita Thunder's Cole MacDonald.