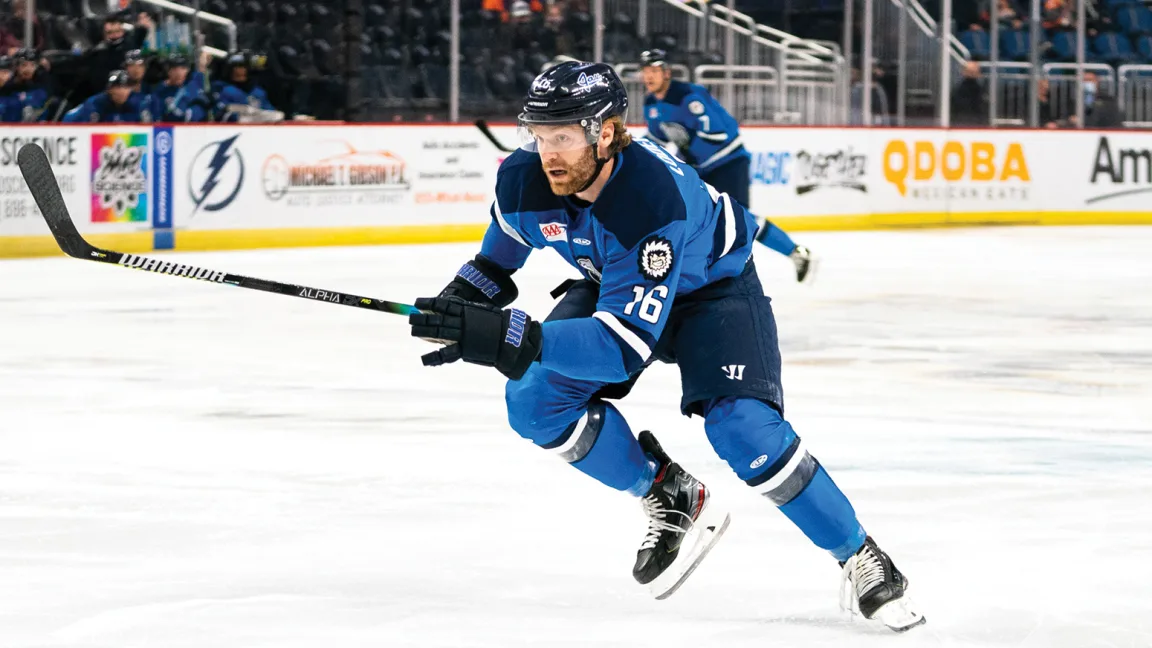 The Jacksonville Icemen recently took a 2-1 series lead against the Greenville Swamp Rabbits in round one of the 2022-23 Kelly Cup Playoffs. After a rocky 1-1 start to the series, the Icemen trekked to Greenville, where they came alive for a 7-4 game three win over the Rabbits. One player that contributed greatly to that Game 3 victory is a player that's become a household name for Icemen fans – Derek Lodermeier. The Icemen winger made his impact known by scoring a hat trick in game three, continuing the trend of points production that's led him to see career highs in all areas this season.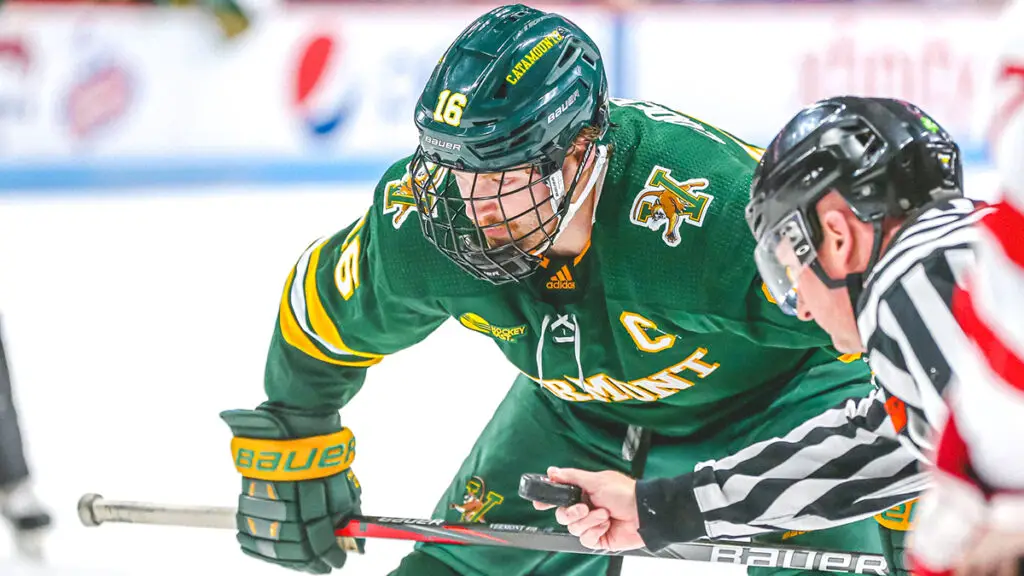 Quickly becoming an Icemen staple, forward Derek Lodermeier signed to join the Icemen for his rookie season in 2020. Before joining the Icemen roster, the 6'2″, 220-pound forward played collegiate hockey with the University of Vermont. In his four seasons with the Vermont Catamounts, Lodermeier tallied up 58 points through 138 games played. In his junior season with the Catamounts, he would finish second in points on the year with 18 and first in assists with 13. That season would be the first of two seasons he would captain the Vermont hockey team, leading the Catamounts in his senior season as well.
Prior to his college hockey days, Lodermeier played junior hockey with the Alberta Junior Hockey League's Brooks Bandits. Derek would play two seasons with the Brooks Bandits, captaining the team during the 2015-2016 season. He would amass 60 points in 58 games in his second and last season with Brooks, scoring at a point-per-game pace in the playoffs as he led the team to a place in the Western Canada Cup.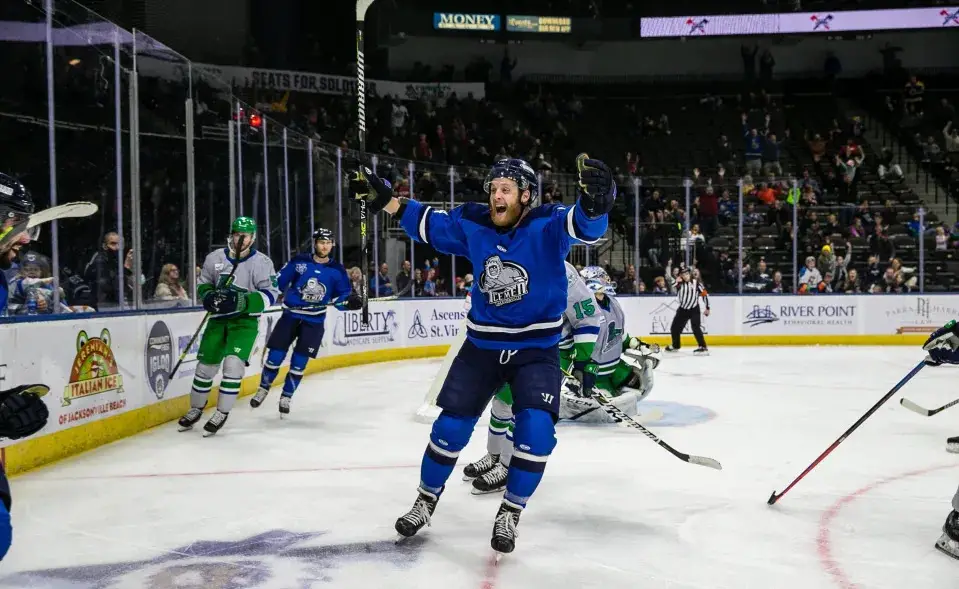 Lodermeier joined the Icemen before the start of the 2020-2021 season, signing a contract to join the team as a rookie. As a rookie in the ECHL, Lodermeier's production started its ascent to what it has become today. Playing 68 games in an Icemen jersey his rookie season, the forward would finish the year with 23 points (15g, 8a). His points total would increase during his sophomore season, finishing with 30 points through 65 games played as he contributed an even 15 goals and 15 assists.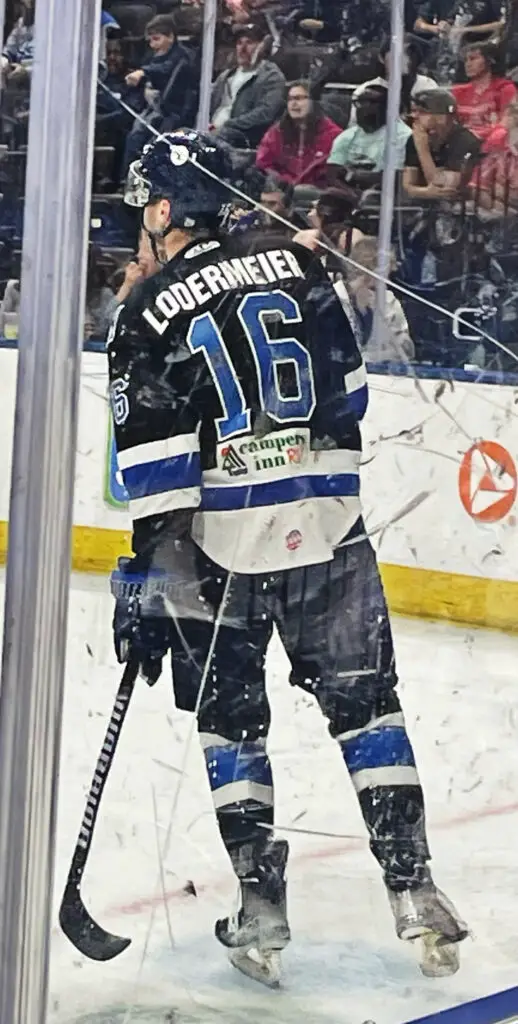 Now in his third year with the team, he has new career highs in every stats column. Dressing for 67 games in the 2022-2023 regular season, he finished the year with 26 goals and 21 assists for 47 total points. The dominant two-way forward's play caught the league's attention, earning him the ECHL Player of the Week honors from November 28th to December 4th. To earn the POTY title, Lodermeier put up four goals and two assists through three games for six points.
Although his play has drawn league-wide attention, it's the Icemen record books that Lodermeier has already left a notable mark on through three seasons with the team. On February 3rd, the winger set a new record for most games played in an Icemen uniform at 172 games. Currently, that number sits at 200. He's scored 56 goals through his first three years with the team, making him second all-time in goals scored for the organization. In addition, his 100 career points in an Icemen uniform have him sitting at fifth all-time for points – fourth amongst active players.

His latest feat? Being the first Icemen player to score a hat trick in a playoff game. On Tuesday evening, his two powerplay goals and one empty net tally against Greenville ensured a game three victory for the road team in round one.

It's no wonder why Derek Lodermeier has become a fan favorite in Jacksonville. He's a consistent two-way forward that adds depth and size to the Icemen roster and has become one of Jacksonville's most lethal scoring threats. With ten powerplay goals and two shorthanded goals during the regular season, he's also become one of the most dangerous special teams players on the ice for Jacksonville. His production has increased with every year he's in an Icemen uniform, proving him to be a skilled forward the Icemen can rely on to bring big hits and even bigger goals. Lodermeier is a pivotal piece of the Icemen lineup and one that fans can count on to drive the pace of the game. Icemen fans, and the league at large, will be watching for more to come from Derek Lodermeier as the Icemen continue their postseason chase.