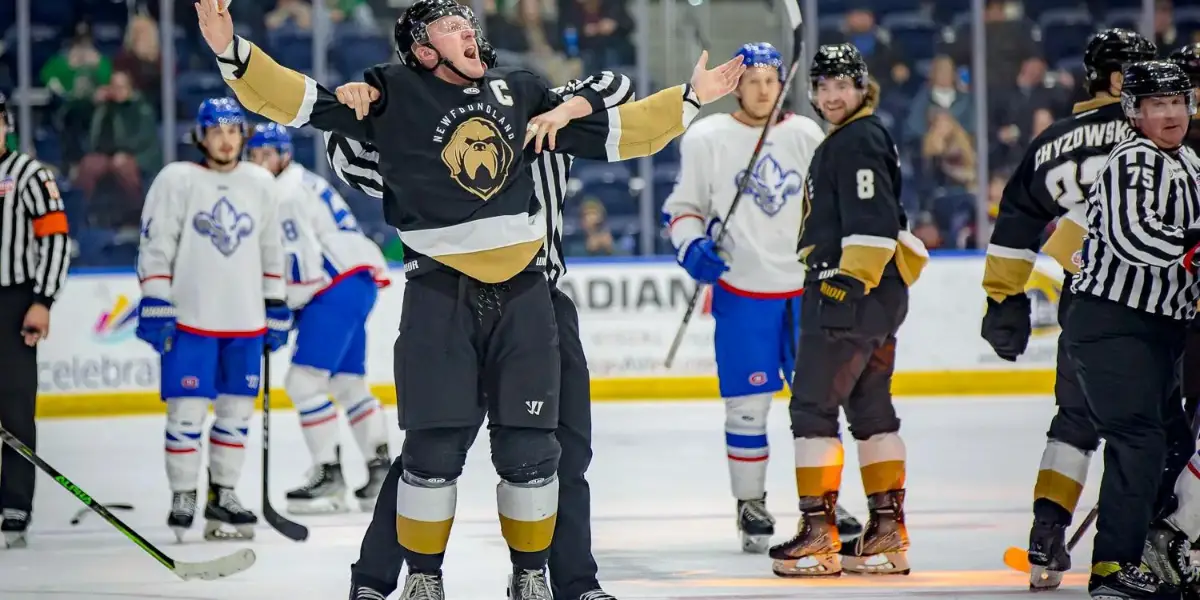 The Newfoundland Growlers beat the Reading Royals on home ice Saturday night, becoming the ECHL's North Division champions and advancing to their second straight Eastern Conference Finals as they search for their second Kelly Cup championship. Game five came on the heels of a Growlers' loss at home following three epic wins on the road. Newfoundland will now await the winner of the Jacksonville Icemen and Florida Everblades series, Florida leads the series 3-2.
The Royals were ready for their opponents in game five as Zayde Wisdom scored his fourth postseason goal minutes into the first period. It looked momentarily like game five could be a walk-in-the-park win for the Royals from the first puck drop. 
That wasn't to be, as the Growlers released the hounds, and Newfoundland fought back hard. The third-times-a-charm Kings of the North showed up strong Saturday night, making picking any one highlight moment difficult. From Pavel Gogolev's energetic goals (two times the charm for this cheer-worthy champ) to Orrin Centazzo's charm and charisma on the ice to Todd Skriving's skills and Dryden McKay's puck-stopping prowess, this was a game any true hockey fan could enjoy. 
Tyler Boland scored and stirred the fans at home. A Newfoundland-born Newfoundland Growlers player, Boland earned fans' applause simply for showing up.   While many fans of the Growlers were flustered that Zach O'Brien is still out with an undisclosed injury and that Zach Solow was sent back to the Toronto Marlies just before Saturday night's high-stakes game, the rest of the team showed up and did their part in securing the 5-2 win. 
Jonny Tychonick now leads all defencemen in the league with 12 assists in the postseason, and the effort put forth by Michael Joyaux, Tommy Miller, Nolan Walker, and Keenan Suthers – to name a few – paid off during special teams.
One Royal that deserves a crown and a 'pat' on the back is Pat Nagle. He kept Reading ready for a comeback, keeping his cool during one very hard-fought game in front of cheering (and jeering) Newfoundland fans. 
There was very little rough stuff in game five, and penalties were few and far between. This fast-paced game five kept fans on the edge of their seat – and on their feet – much of the evening at the Mary Brown's Centre. 
Congratulations to the Newfoundland Growlers, and a tip of the hat to Reading for a fabulous series. 
Stay tuned for more Growlers news as they head towards the next round of the Kelly Cup Championship.