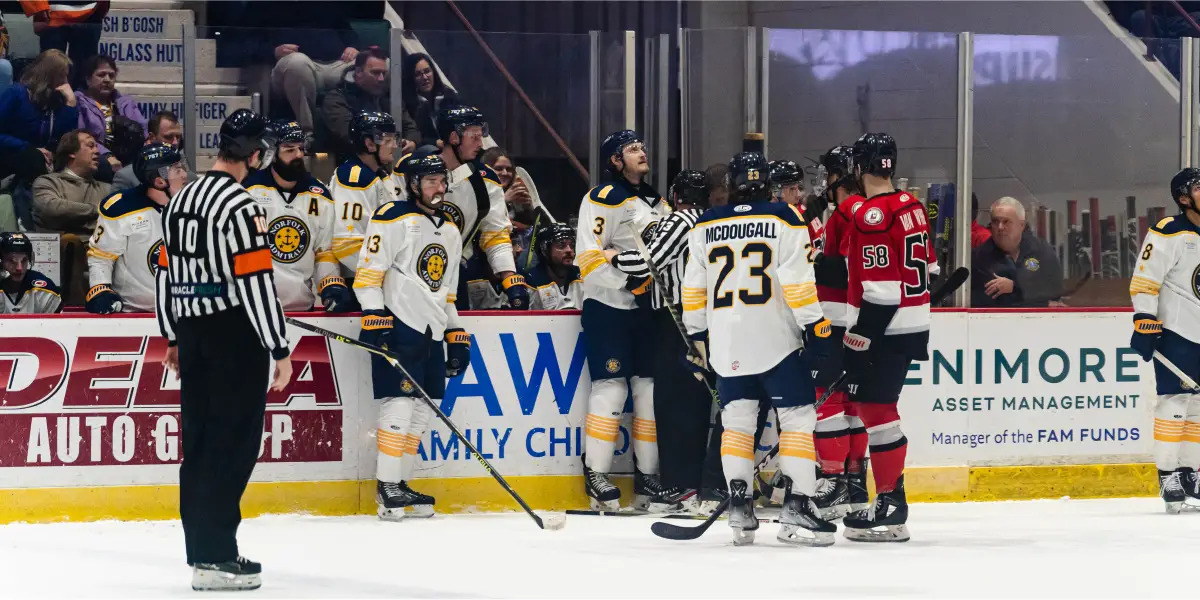 The Norfolk Admirals joined the North Division for the 2022-23 season after the Savannah Ghost Pirates joined the ECHL and the South Division this season, as all four divisions now have seven teams. Norfolk didn't fair well in their first year in the new division as they finished the season dead last in the league with a record of 21-46-2-3. In divisional play, they went 18-32-1-1; only the Trois-Rivieres Lions had more regular losses in division play (34). It was a rough start for the Admirals as they won only two of their first 20 games to begin the season. They had to make a coaching change after Rod Taylor stepped down after the team went 1-7 to start the year, and assistant coach Jeff Carr was named the interim head coach and will return behind the Admirals bench next season.
During their 72-game season, the Admirals failed to win three straight games and allowed ten goals twice this season. They finished last in the league with 28.26 shots per game, finishing 26th in goals for (2.63), and last in goals against (4.42).
Top Performers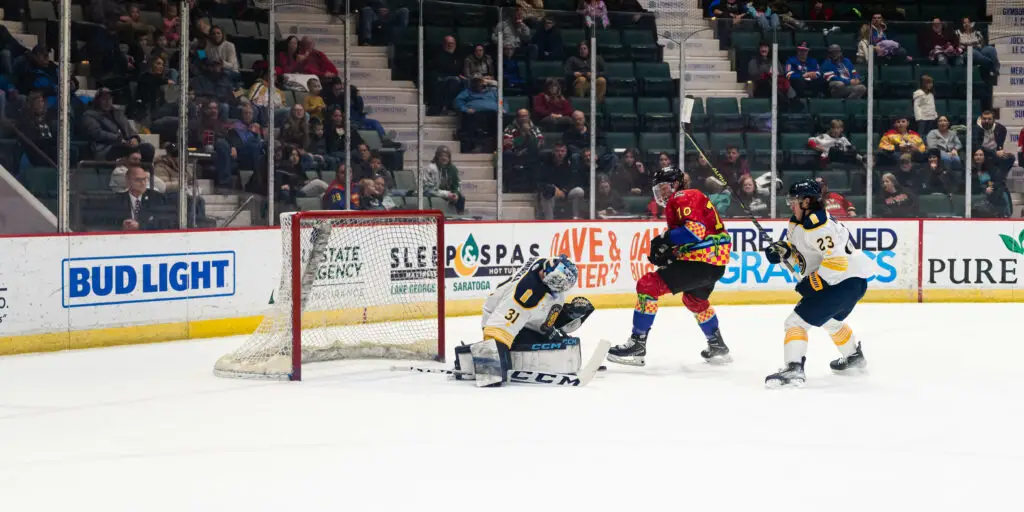 Ryan Foss led the team with 45 points, 16 goals, and 29 assists in 64 games; Danny Katic led the Admirals with 18 goals in 67 games. One of the bright spots for the Admirals this season was Stepan Timofeyev, who split the season between the Admirals and the Birmingham Bulls of the SPHL. In 43 games with the Admirals, he put up 17 goals and 20 assists for 37 points, which included back-to-back three-point nights. Norfolk finished with the same amount of skaters that they did (47). Nico Blachman, who played in 43 games this season, led the league with 265 penalty minutes.
Norfolk had six different goaltenders in net this season, all of which had an SV% under .900. Cale Morris was the best goaltender for the Admirals this past season going 10-14 with a 3.66 GAA, .876 SV% and recorded the only two shutouts for the Admirals this season. Thomas Vomacka led the team with 34 games played while he put up an 8-19-1-2 record with a 4.36 GAA and a .868 save percentage.
After a rough 2022-23 campaign, expect the Norfolk Admirals to be one of the busier teams this off-season and looking to revamp their roster as they look to improve on and forget the dreadful 2022-23 season.