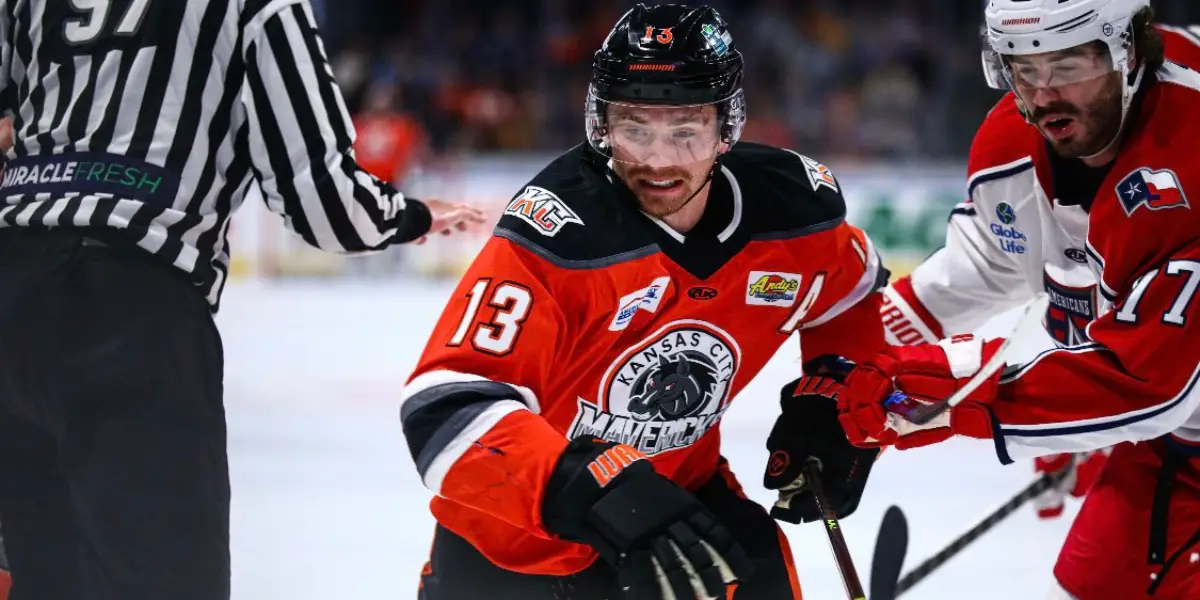 The Kansas City Mavericks lost a heartbreaker in front of their home crowd on Wednesday night in Game 1 of their Round 1 matchup against the Allen Americans.
This would not be the case in Game 2.
An own goal from Allen on the power play and a shorthanded goal would be the catalyst to lead Kansas City to a victory in front of a rowdy crowd at Cable Dahmer Arena. The Mavericks would get on the board 15:19 into the first period when Cade Borchardt tried to throw a pass across the front of the net for A.J. Vanderbeck. Defensemen Colton Saucerman tried to break the pass up but inadvertently tipped it past Allen Goalie Kevin Mandolese.
KC took the 1-0 lead into the intermission. Tristan Mullin took a pass out of his own zone from Joshua Lammon while killing a penalty to score. Mullin fanned on his initial shot attempt but was able to coral the rebound and put it home for a 2-0 lead.
Allen would get a goal back 11:02 into the 2nd period, and that's how we would end the first 40 minutes of the game. Allen would then get the equalizer with 7:56 remaining in regulation from Chad Butcher. This goal took the crowd out of the game as the Americans worked the game back to a tie.
The crowd wasn't out of it for long because just 26 seconds later, Vanderbeck would score to make the game 3-2 with 7:30 left. Allen would get a few more quality chances but could not get the goal to force overtime.
With the series even at one game a piece, the pivotal Game 3 will take place Monday, April 24th, at the Credit Union of Texas Event Center.