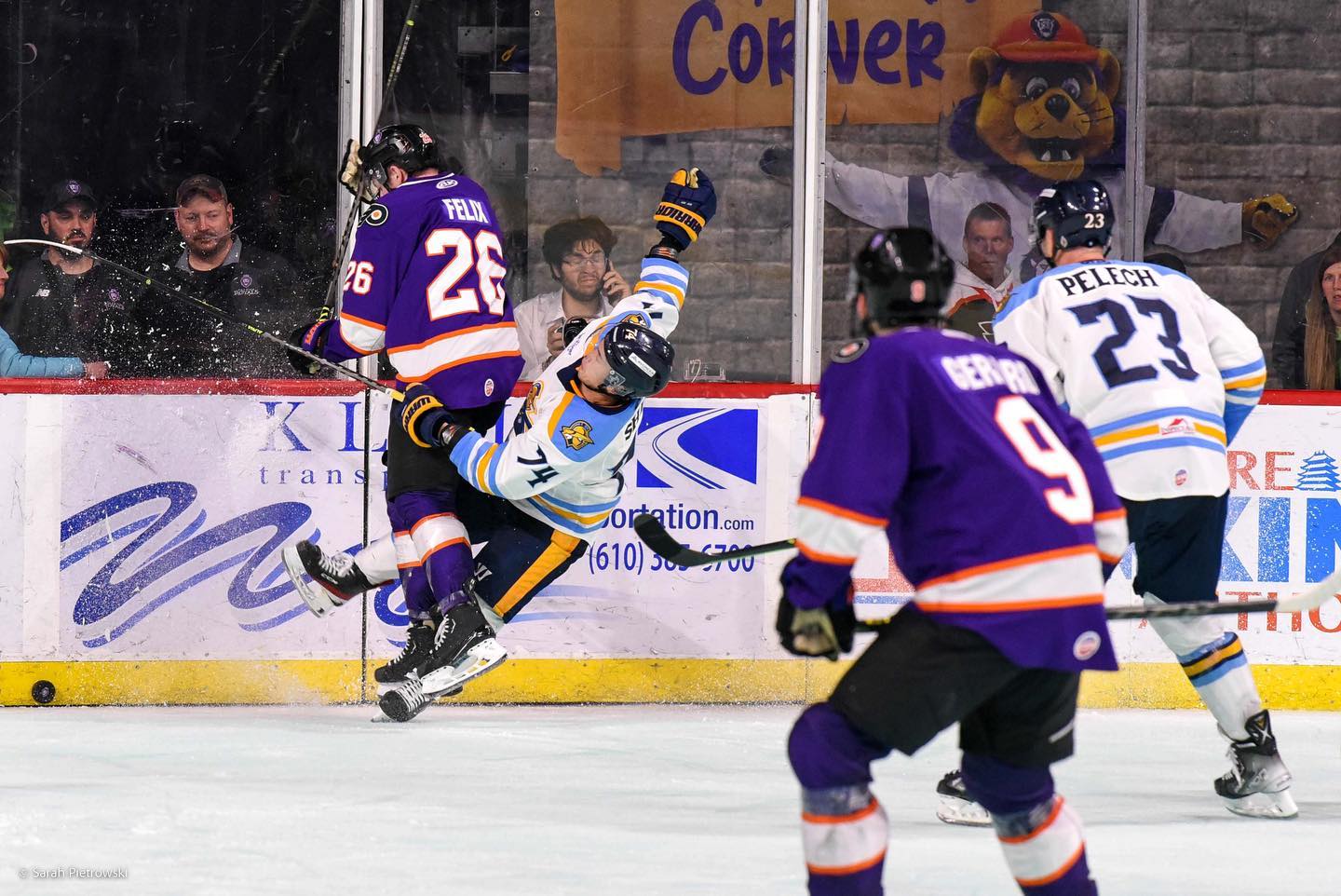 The Reading Royals ended the Toledo Walleye's 18-game winning streak with a 4-2 victory to start the weekend series on a high note as they inch towards the Kelly Cup Playoffs.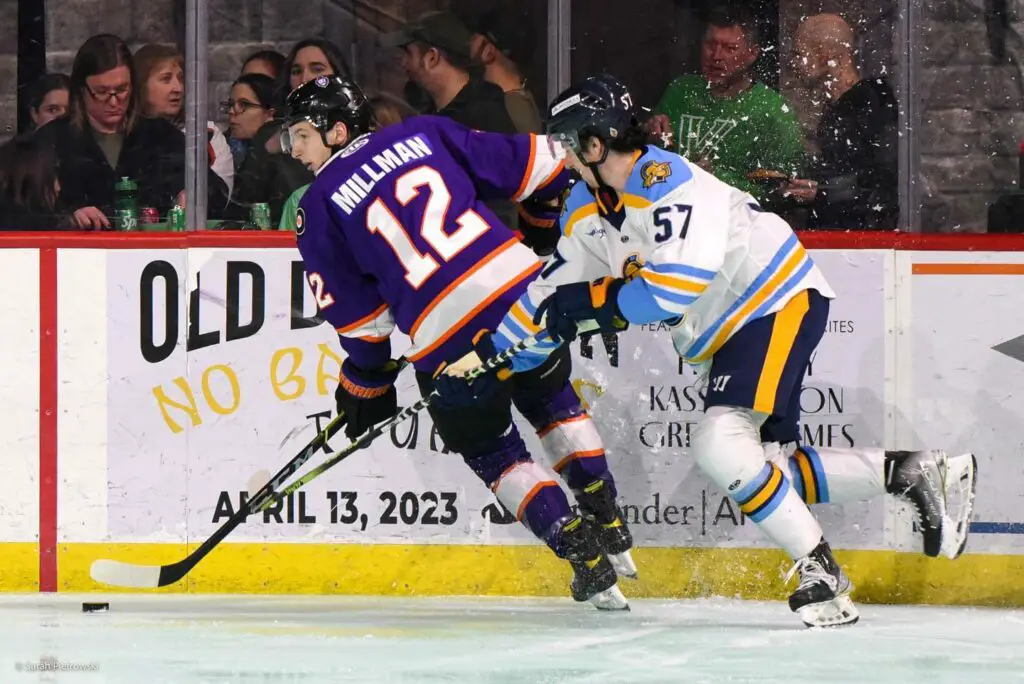 The Reading Royals took on the heated Toledo Walleye, who have won 18 of their last games, racking in a 20-game point streak. Toledo had not been beaten in regulation in 21 games until Reading came in with the defeat Friday evening. The first goal came in the first period as Devon Paliani scored his thirteenth goal of the season at just 4:40 seconds into the first period. His goal was unassisted as the Royals kept the lead until Toledo lit the lamp at 18:45 seconds later in the period with a goal from Jake Willets, his first professional goal. The teams ended the first period with one goal a piece, not seeing more goals until the third period.
Though scoreless for both teams, the second period still kept the action commenced with a fight between Alec Butcher and Gordie Green at 1:22 seconds into the period. Toledo continued to outshoot the Royals during the period 16-6 but kept the game tied to end the night's second period.
During the third period, the scoring continued, with Alec Butcher scoring his eighteenth goal of the season at 7:06 seconds, assisted by Tyler Heidt and Jacob Gaucher. Just 2:18 seconds later, Tyler Heidt scored his third of the season, assisted by Garrett McFadden and Alec Butcher on their only powerplay of the game. Brandon Hawkins got Toledo on the board, scoring their last goal of the night as Devon Paliani extended the Royals lead to four with a goal at 15:13 seconds into the period, his second of the evening earning him the number one star of the game. Pat Nagle made 40 saves in the win for his 16th win of the season, and the 218th win of his career passing goaltender Marc Magliarditi for second all-time in the ECHL.
Over the last two seasons, the Royals have remained undefeated against the Walleye, appearing in three games against the team. With this win, the Royals try to clinch playoffs by the end of the weekend, with their next games being against long-time rivals, the Wheeling Nailers. The Nailers just faced a 2-1 loss against the Kalamazoo Wings Friday evening, going into the weekend trying to hold on as they now sit 12 points back from the fourth-place Fort Wayne Komets. The Royals currently sit in second place in the North at 72 points and hope to clinch a playoff birth by the end of the weekend.