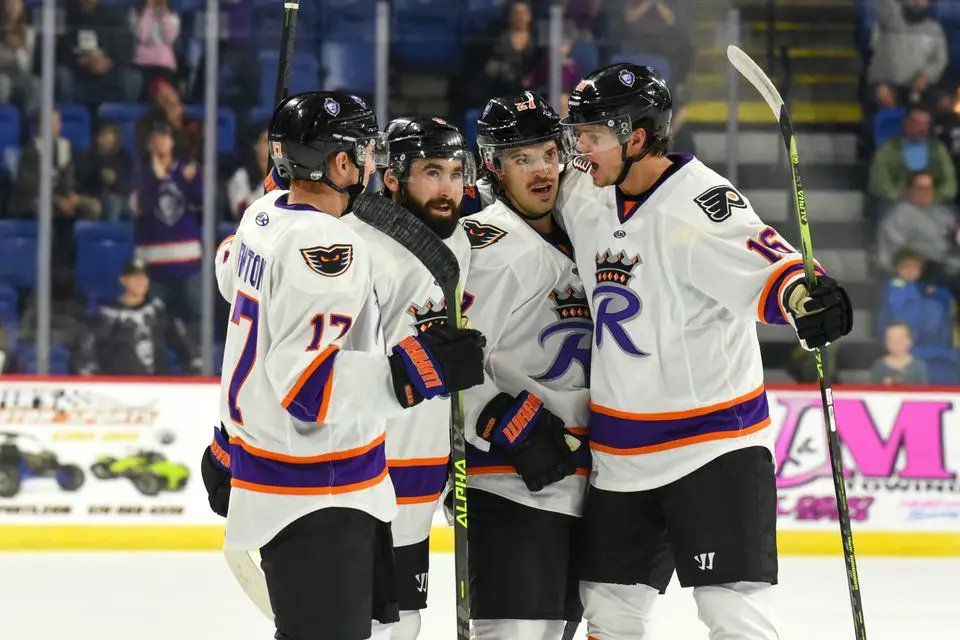 With a 6-2 victory over the Trois-Rivières Lions, the Reading Royals are now on their way to the Kelly Cup playoffs.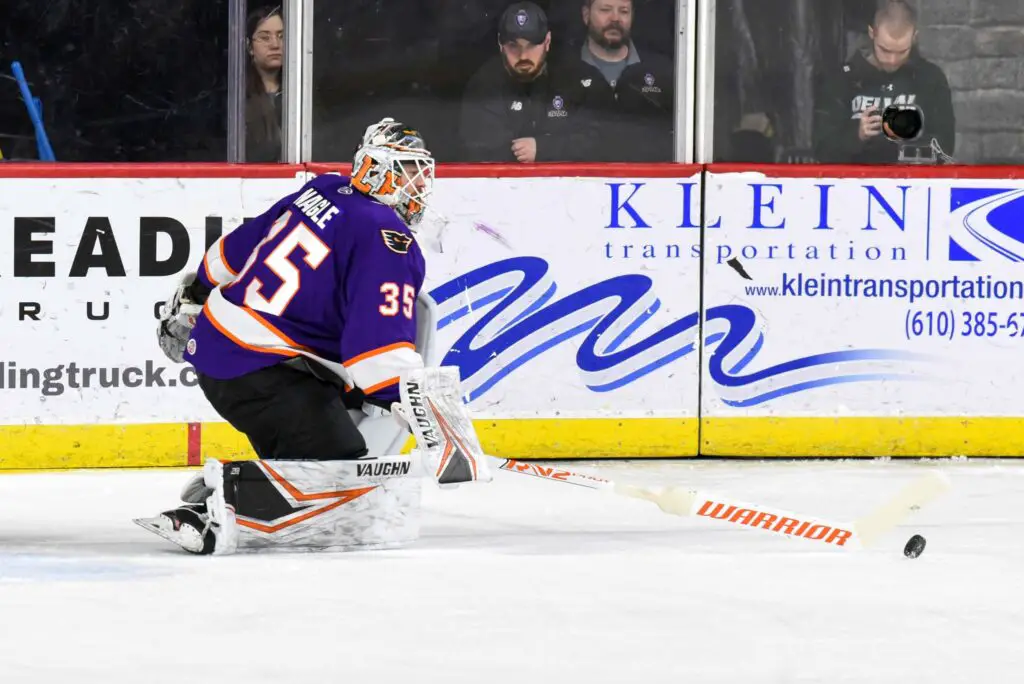 After a tough loss against the Adirondack Thunder on Wednesday, missing a chance to clinch their playoff spot, the Royals have finally claimed their place with their win over Trois-Rivières. The Royals are the second team in the North division to clinch a playoff spot, with the Newfoundland Growlers being the first. Their playoff-clinching game was surely one for the ages, as the team had not one but three hat-trick chances. All six of their scored goals were split among three players, Colin Felix, Max Newton, and Jacob Gaucher. Fans were desperate to get their hats on the ice, but a playoff clincher was more than perfect for the hungry crowd. If the chance at a hat trick was not enough, the penalties in this game were another added element to the intensity of this game. Much of the action came from Cédric Lacroix in the third period, where he went after Solag Bakich seemingly out of nowhere, getting himself a penalty for cross-checking, instigating, and fighting, as well as a game misconduct for continuing the altercation. The fights, however, did not stop there. Just five seconds before the end of the game, with the crowd already cheering for the victory, Colin Felix and James Phelan went at it on the Royals' end, only proceeding to bring the crowd's enjoyment even higher as Colin victoriously threw up his arms to the crowd as he made his way to the penalty box.
The first time the Reading Royals appeared in the Kelly Cup playoffs was back in 2004 under head coach Derek Clancey. After 2004, the Royals went on to make six playoff appearances until their Kelly Cup win in 2013. The Royals then went on to make the playoffs for five consecutive years after their Kelly Cup win, taking them to 2019, where the streak ended. The following year, although the Royals clinched the playoffs, they did not get to participate due to the Covid-19 pandemic. When they resumed play in the 2021-2022 season, the Royals once again clinched their playoff spot but fell to the Growlers in the second round. This season marks ten years since the Royals' Kelly Cup win; the fans and the team are hoping for a repeat of the events from ten years ago.