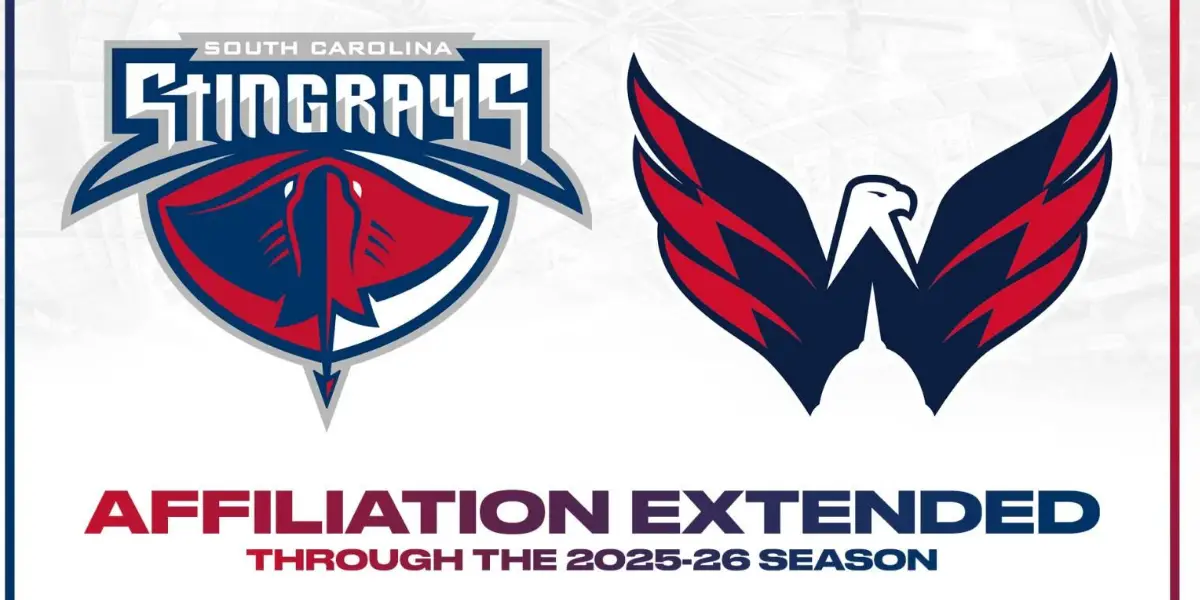 The Capitals announced today that the club has extended its affiliation with the South Carolina Stingrays through the 2023-2024 season, marking the 10th consecutive season that the clubs have been together. Previously the Capitals had previously been affiliated with the Stingrays from 2004-2012 but would go with the Reading Royals until 2014. In the 17 seasons the clubs have been affiliated with one another, the Stingrays have missed the playoffs twice. 
This past season marked the 30th ECHL season for the three-time Kelly Cup Champs, and during that time, the organization has qualified for the Kelly Cup Playoffs 27 times and the finals six times, both of which are league records. South Carolina has a history of greatness, with seven division titles, including this past season, and six conference titles. "The South Carolina Stingrays are excited for the opportunity to continue our long-standing partnership with the Washington Capitals and Hershey Bears," said Rob Concannon. "We look forward to working with some of their prospects as they embark on their professional careers."
The Stingrays finished 45-22-4-1 this past season, claiming the South Division Title and becoming one of five teams within the organization to finish with 45 wins.