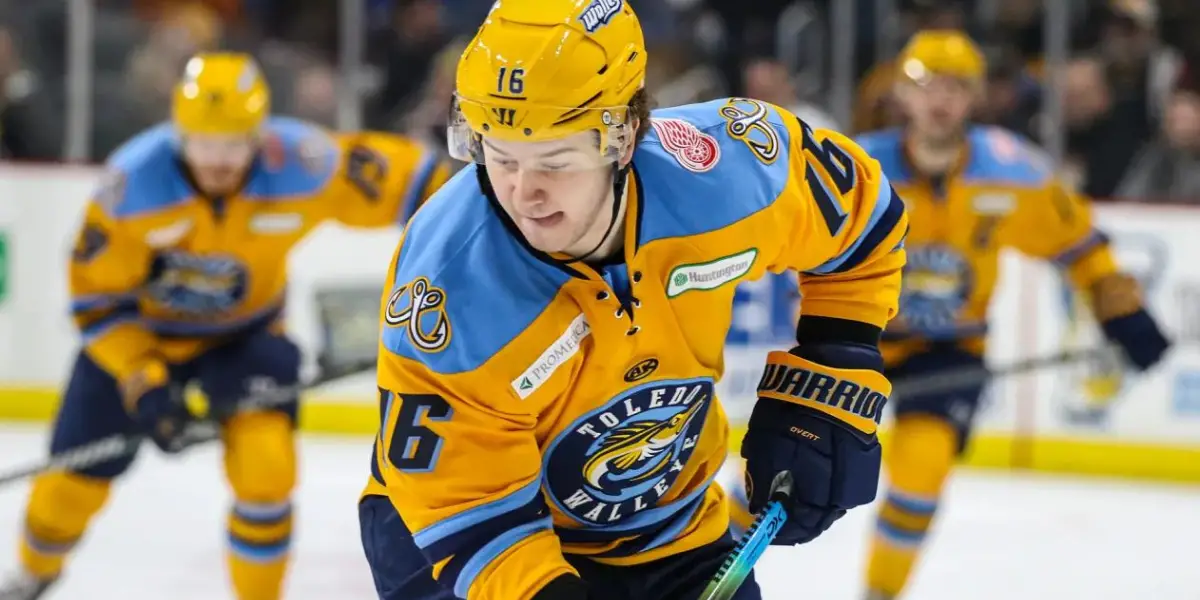 Super Scoring: 
  Toledo has a history of easily scoring goals, as they've scored several goals during the season, especially during the playoffs. They have had a clean sweep in both rounds one and two. With 14 points, eight goals, and six assists, Gordie Green is the offensive leader in all three categories. Brandon Hawkins is just behind Green with 13, with Trenton Bliss and Kirill Tyutyayev next with 12 and 11 points. Although Hawkins is one point behind Green in the standings, he has six goals in the postseason and leads the attack in shots on goal with 41, followed by Green and Drew Worrad. Hawkins has had three significant game-winning goals in the postseason. Both Hawkins and TJ Hensick have the only two empty net goals during playoffs. 
  Idaho has done incredible this postseason as well offensively and defensively. Wade Murphy leads the offense in goals and points. In terms of goals, he leads with 9, and is followed by Ryan Dmowski. Behind Murphy's 14 points sits Jordan Kawaguchi with 10, followed by both Dmowski and Ty Pelton-Byce with 9. Dmowski leads the team in shots on goal with a whopping 59. Wade Murphy follows with 45 total shots on goal, along with Justin Ducharme with 44. 
  Both Toledo and Idaho have incredibly strong offensive lines, which will make it all the more interesting and intense during the series. Two other important factors in this fight are the defensive forces and the goaltending on both teams. 
Daring Defenses:
 Toledo's Seth Barton leads the defensive players on the Walleye in total points with nine, while Charlie Curti follows him with eight. Not many of them have scored, but those that have are Seth Barton, Donovan Sobrango, and Eemil Viro. All three of them have scored a single goal each in the Kelly Cup playoffs so far. Seth Barton and Charlie Curti both lead the defense in assists, as they're both tied with eight. Riley McCourt follows the two with four assists. 
 On the other side of the series lies Owen Headrick leading the Steelheads' defense in points with ten, also beating out Toledo's Barton by one single point. Following him is Matt Register and Patrick Kudla, both having eight each. In terms of assists, Headrick is also the furthest ahead and is followed by Register and Kudla who both have eight.
   Once again, both of these two teams have strong and excellent force and strength in their defensive lines. They will definitely make the series much more aggressive and physical.
Glorious Goaltending:
 Both Sebastian Cossa and John Lethemon have been in Toledo's net for four games each, and each has four wins. Cossa has had the highest save percentage with 0.954, while Lethemon had 0.925. Cossa also had the lowest goals against average as he had 1.25. Lethemon had 2.25, and he also had allowed four more goals in the net than Cossa. 
 In Idaho's net is mainly Adam Scheel, but Josh Boyko has played one single playoff matchup for the team. In Scheel's 11 games in the playoffs, he won eight and lost three. His total save percentage has been 0.904 and his goals against average rests at 2.84 as he's let in 31 total goals. 
Personal Predictions:
I think both teams will put up a great fight throughout the series. Ultimately, I think the Toledo Walleye will proceed to advance to the Kelly Cup finals. I predict that they will own the series in six games at the most. While they have won each of their two series so far in four straight games without any losses, I think that the Steelheads will show to be more resilient than the Walleye's past playoff opponents this year. Idaho also knows what to expect from Toledo during the conference finals based on how they played in rounds one and two. Likewise, the same goes for Toledo – they can look at past footage from Idaho's first two rounds. 
Conference Finals Schedule: 
Game 1 – Saturday, May 20 at 7:10 p.m. MT at Idaho
Game 2 – Sunday, May 21 at 4:10 p.m. MT at Idaho
Game 3 – Wednesday, May 24 at 7:15 p.m. ET at Toledo
Game 4 – Friday, May 26 at 7:15 p.m. ET at Toledo
Game 5 – Saturday, May 27 at 7:15 p.m. ET at Toledo (If Necessary)
Game 6 – Tuesday, May 30 at 7:10 p.m. MT at Idaho (If Necessary)
Game 7 – Wednesday, May 31 at 7:10 p.m. MT at Idaho (If Necessary)