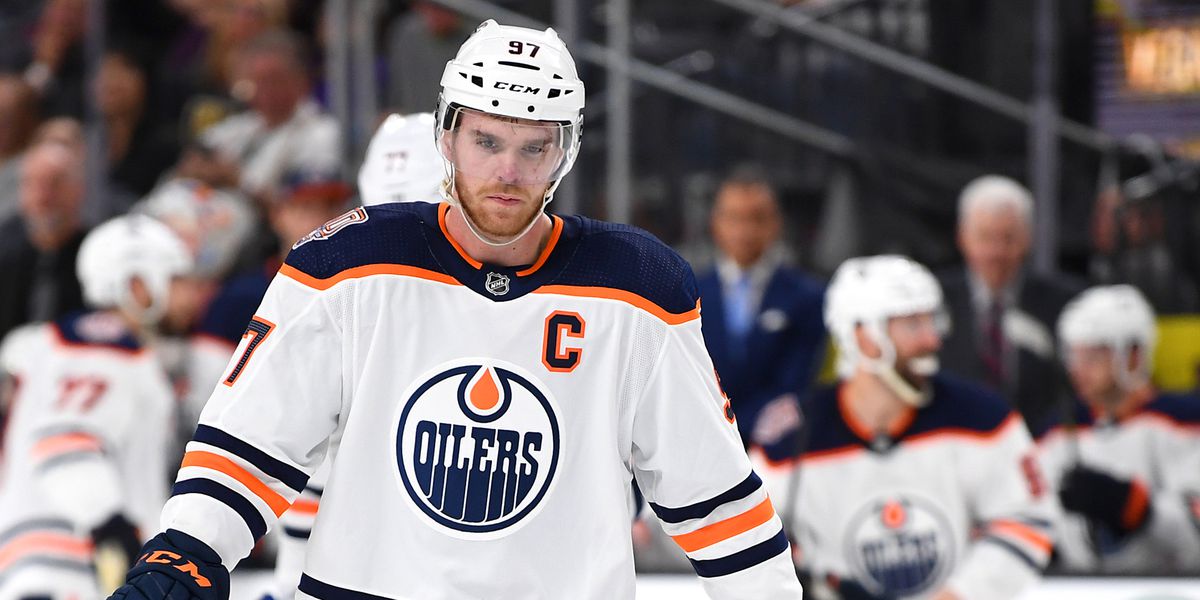 Last night, the Oilers were beating the visiting Ottawa Senators 3-1, heading into the 3rd period, in which their depth scored all three goals. All they need to do is not give up the lead to the 30th place Senators team, get the win, and get back into a wildcard spot. They can surely do that… right? Wrong, the Oilers would instead give up five 3rd period goals to the Sens and lose 6-4, continuing their losing streak to 6 games, again. With this loss, the Oilers will now have gone over a month without a win, with their last one coming on December 18th against the Columbus Blue Jackets. Good teams don't allow that to happen.
With that loss, all of Oilers nation was spun into panic and frustration, specifically about their two superstars, Connor McDavid and Leon Draisaitl. During the 1st intermission, Sportsnet Insider Elliotte Friedman stated, "missing the playoffs in Edmonton this year is an absolute non-starter, there are consequences if the Oilers miss the playoffs this year.". Friedman was also on Edmonton radio station 630CHED with Bob Stauffer 2 days ago and said: "If the Oilers miss the playoffs this year, it's a really bad thing for the franchise.".
In-Depth… Literally
It's pretty clear what Elliotte Friedman is getting at here. It's something that everyone has always said when the Oilers are struggling, "How much longer will Connor McDavid put up with this?". By the looks of it, not much longer, and for a good reason. Since the Oilers drafted McDavid, finding good depth has been a struggle, and it has continued this season. At 5v5, the Oilers have been outscored 38-19 when McDavid and Draisaitl aren't on the ice; the other team has quite literally lapped the Oilers in that area. It's something that good teams don't allow to happen. Another thing, this season, the depth is the worst it's ever been since the Oilers drafted McDavid. All while GM Ken Holland made multiple depth moves in the off-season, trading Ethan Bear for Warren Foegele and signing Derek Ryan for two years, $1.5 million.
Teams that go deep in the playoffs don't rely on their superstars to do everything. Teams like the Tampa Bay Lightning, the St. Louis Blues, the Washington Capitals, every championship team have depth. The Oilers just can't seem to pick the right pieces to give 97 and 29 help. Although the Oilers have players like Bourgault, Savoie, and Lavoie growing in their pipeline, the chances of them helping soon are slim to none. That being said, one player could help as soon as this season; that player is Dylan Holloway.
Dylan Holloway is a power forward, who's grittiness and offensive skill would be a huge help to the Oilers' bottom 6. Even though he's dealing with an injury and will need time to play in Bakersfield, he could be called up as soon as February. Holloway was selected 14th overall in the 2020 NHL Entry Draft, and he played for the Badgers at the University of Wisconsin, where he put up 17 points in 35 games. While those aren't the strongest of numbers, Holloway would put insane numbers next season, posting 35 points in 23 games and being a nominee for The Hobey Baker Award (the top player in college).
A Familiar Topic
Head Coach Dave Tippett has been talked about quite a bit since being out-coached in a 4-0 sweep to the hands of the Winnipeg Jets. While many were ok with giving him another shot, it's safe to say he might be out of a job sooner rather than later as Tippett is on an 11 game losing streak and has allowed his team to fall from first in the league to 20th, 6th in their division, and 11th in their conference.
What Dave Tippett has done is indefensible. His line deployment is outdated, and his playstyle is being demolished by every team. He is continually getting out-coached and has allowed his team to be scored on the first 22 times in the last 26 games. On top of that previous stat, the Oilers have only scored the first goal of the game ten times, which ranks at the very bottom of the league. Yes, it's on the players and goalies too, they haven't been near good enough, but to allow this to happen consistently is an embarrassment. Tippett has 2 of the best players in the world on his team and pieces that should, at the very least, provide some help. He is coaching himself out of a job, and if he wants to keep it, he better turn things around fast, as the Oilers cannot continue to wait this one out.
If Dave Tippett gets fired, the first person who should receive a call is Bakersfield Condors head coach, Jay Woodcroft. Woodcroft has been a coach in the NHL before, and he was a part of coaching for multiple teams, those being the Oilers, the Sharks, and the Red Wings. He was named Head Coach of the Condors 2018-19 and has been there since, doing an amazing job of growing key pieces for the Oilers today. Players such as Ryan McLeod, Kailer Yamamoto, and Stuart Skinner have all helped the Oilers this season.
Not only has he grown players, but he's also won with them as well. Last season, Woodcroft led the Condors to a record of 24-14-1, where they would also beat the Henderson Silver Knights for the Pacific Division Championship. As of now, Woodcroft and the Condors are on a nine-game winning streak, where in the last 13 games, Philip Broberg has 9 points and leads all rookie d-men in +/-.
All In All
The Oilers need to be better in basically every area of the game. In their last 14 games, the Oilers are 2-10-2, have been outscored 56-35, have a combined SV% of .841 while being outshot 429-261. It's not just a one-player issue. The Oilers are being outplayed in every aspect of the game. They need a wake-up call while they still have time, that being a small amount of it left. If the Oilers continue to struggle, it could cost them the most valuable thing anyone has ever seen since Wayne Gretzky. As the saying goes… if Gretzky got traded, anyone could be traded.