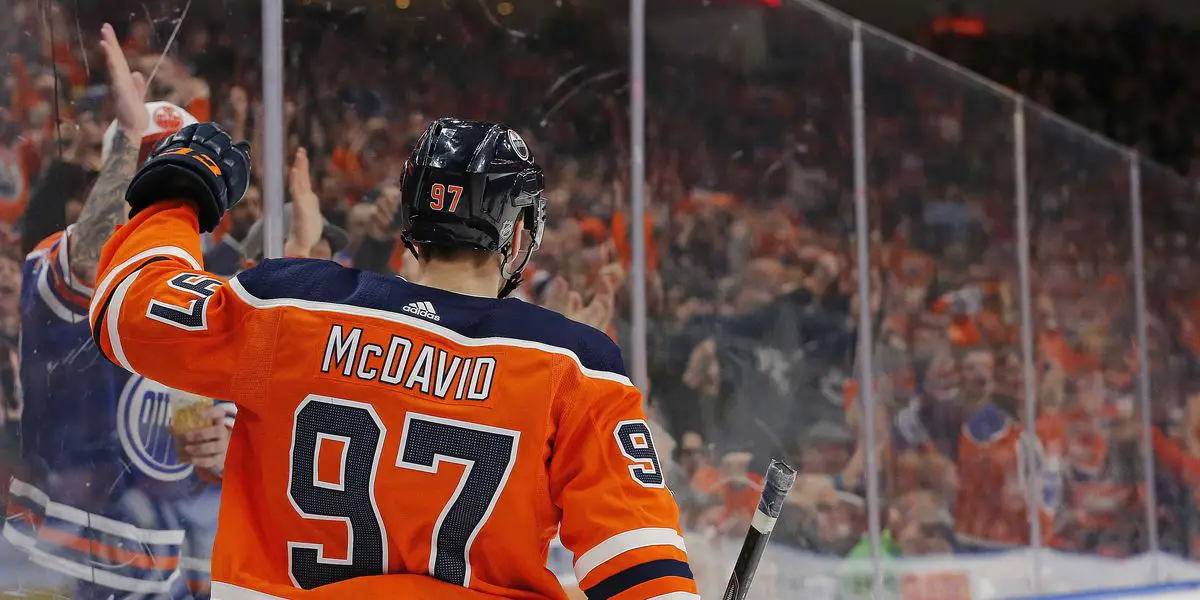 It's that time of year again, kids back in school, leaves falling, and most importantly, Oilers hockey is back. Training camp has already started and with the Oilers' first preseason game being on Sunday, I want to talk about who should be on the Oiler's roster come opening night. So, without further ado, here is what I think the Oilers roster and lineup will become on October 13th.
The Oilers are tight against the cap, so tight that they have less money than most in their chequing account. $167. Crazy, right? That means certain things need to happen for the Oilers to be cap compliant. Thanks to the team over at PuckPedia, we know that the Oilers must do the following to be under the salary cap. They will need to have Dylan Holloway and Philip Broberg, and they must have one of Brad Malone or Greg McKegg. Finally, if they waive Devin Shore, Dmitri Samourkov, and one of Derek Ryan or Mattias Janmark, the Oilers will find themselves under the cap for the start of the season. A trade or an unanticipated choice changes this blueprint, but this is the current state of affairs in Oil Country.
Centers

Connor McDavid and Leon Draisaitl will headline the first two lines, getting evident out of the way. After that, it's a little tricky.

I would choose Ryan McLeod to center the 3rd line and have Brad Malone on the 4th. I'm assuming everyone knows how good Draisaitl and McDavid are, so I don't have much to say there. On Ryan McLeod, however, I do have a lot to say.

McLeod is finally under contract after signing a one-year deal worth $798k. He's undoubtedly going to outperform that contract. I see McLeod as a Swiss Army knife. He can do it all, especially when it comes to skating. We can expect McLeod to be a top penalty killer and move up and down the lineup in case of injuries or slumps.

Brad Malone that's a guy who will always get the job done. He's a veteran with some edge to his game and does the small things right. Malone isn't going to light the world on fire, but he will play a smart game and eat minutes for the team.
Left Wing

A lot of the choices for the wings are crystal clear and shouldn't surprise anyone. On the left side, I would have Evander Kane, Dylan Holloway, Ryan Nugent-Hopkins, and Warren Foegele. 3 of the 4 are absolute locks to make the team, barring any trades. Holloway, on the other hand, is fascinating. Earlier this month, he looked dominant in the Oilers rookie tournament – he was better than everyone else on the ice. He had a modest three goals and two assists in three games. I say modest because his point totals do not tell the whole story. He was unquestionably the best player on the ice, always in control of the game. He is primed to make the team and be a strong addition.
Right Wing

The team is a little bit handcuffed for this part of the roster. Unless someone shows off in preseason to steal a roster spot, I see the four right-wingers being Jesse Puljujärvi, Zach Hyman, Kailer Yamamoto, and Mattias Janmark.

Janmark, the only addition on the right side, isn't going to be a game changer for the team but will provide a strong forecheck and be a decent option for the second powerplay unit.
Defense
I think most would agree when I say this is the weakest part of the squad. Despite that, it's good enough. It's not near the top of the league, and it's nowhere near the bottom. Let's talk about the players that will make up the Oiler's blueline. They will have Darnell Nurse, Brett Kulak, and Phillip Broberg on the left. I think the best options on the right will be Cody Ceci, Evan Bouchard, and Tyson Barrie. It's certainly on the younger side as far as team defensive cores go, but it will be sufficiently well-coached. In case of injury or poor performance, the team signed Ryan Murray. He's more than suitable to be the rotating 7th d-man, having just served that role on the Stanley cup winning Colorado Avalanche.

Goalies

The goaltending tandem has been set since Jack Campbell signed his five-year $25 million contract. Stuart Skinner, who should've been the backup goalie last year, will finally get his chance this year. If you care for the numbers, I think Campbell receives 55 to 60 starts, with the rest going to Skinner.
Lineup
Okay, so now the moment everyone has been waiting for: my predictions for the opening night lineup for the 2022-2023 Edmonton Oilers.
Evander Kane – Connor Mcdavid – Jesse Puljujärvi
Dylan Holloway – Leon Draisaitl – Zach Hyman
Ryan Nugent Hopkins – Ryan Mcleod – Kailer Yamamoto
Warren Foegele- Brad Malone – Mattias Janmark
Darnell Nurse – Evan Bouchard
Brett Kulak – Tyson Barrie
Phillip Broberg – Cody Ceci
Jack Campbell
Stuart Skinner
Healthy Scratch: Ryan Murray
It will be an exciting season in Edmonton, and I think all fans agree that October 13th cannot come soon enough. Let me know what you think – what would your opening night roster look like? Overall, this will be the best roster the Oilers have started with in a long time, regardless of the bottom of the lineup picks. Thanks for reading!
The boys are back after a long break but have plenty to talk about as the playoffs are in full swing. We go series by series, looking at how teams have fared so far and who will come out on top. Thanks for listening! Please rate and review our show on your favorite listening platform. Check out our partner's website at www.insidetherink.com for all your latest hockey news.