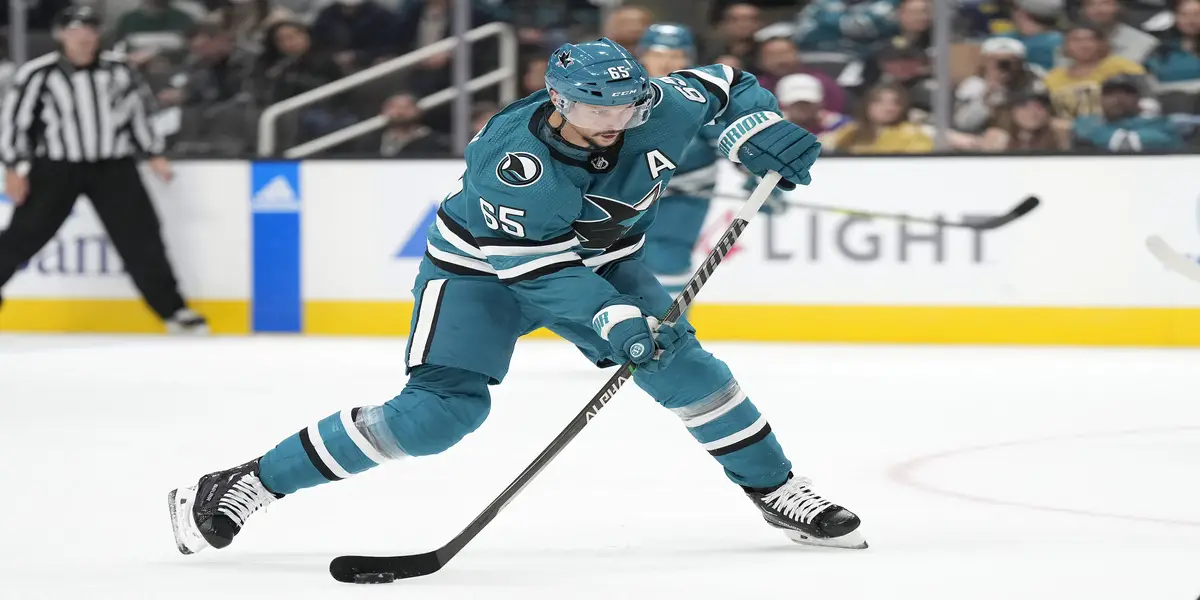 While the San Jose Sharks have been struggling throughout the 2022-23 season, Erik Karlsson has had the best season of his NHL career.
The 32-year-old eclipsed 100 points on the season after securing two goals in San Jose's 6-2 loss to the Winnipeg Jets on Monday night.
"I think I'm physically and mentally in a good spot in my life and I've just been trying to keep it going day by day and keep the motivation going as best as possible," Karlsson said after the game. "You know, it's been tough as of lately but (I've) managed a way to get it done and I'm happy about that."
Karlsson became just the 6th defenseman in NHL history to reach 100 points. With two games left in the 2022-23 season, The defenseman has tallied 25 goals and 75 assists.
Brian Leetch was the last defenseman to reach 100 points in the regular season, with 22 goals and 80 assists in the 1991-92 season. Former Boston Bruins defenseman Bobby Orr owns the record for most points in a single with 139 points during the 1970-71 season.
Veteran Sharks center Logan Couture was happy for his teammate and even believes Karlsson could have tallied more points this season.
"It's a lot of points, and he certainly deserves it," Couture said of Karlsson. "He's created a lot offensively for us this year. He could probably be at 120 or 130 by now if guys would finish off some of the dishes he's made. But 100, it's a special number."
Karlsson will be lifting the Norris Trophy barring a drastic mistake in voting, even though San Jose failed to make the playoffs. An impressive feat considering that the Sharks are at the bottom of the Western Conference.
With 178 goals and 582 assists in 14 NHL seasons, Karlsson's spot in the Hockey Hall of Fame seems etched in stone.
The boys are back after a long break but have plenty to talk about as the playoffs are in full swing. We go series by series, looking at how teams have fared so far and who will come out on top. Thanks for listening! Please rate and review our show on your favorite listening platform. Check out our partner's website at www.insidetherink.com for all your latest hockey news.