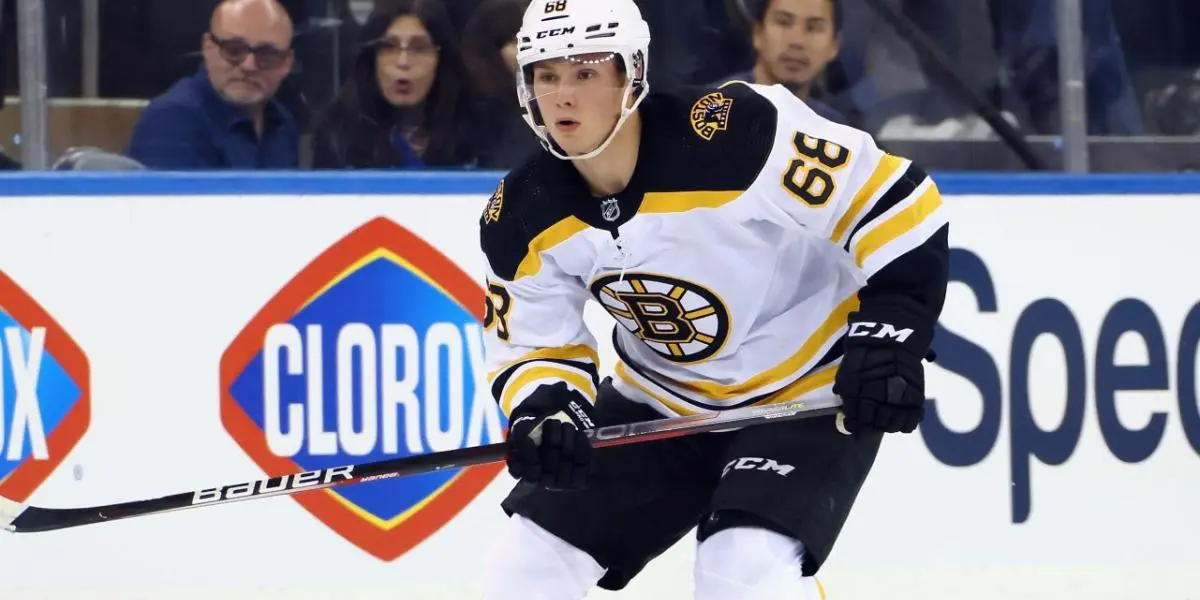 Now that the regular season is over for the Boston Bruins, they can shift gears into playoff mode. They will open up postseason play on Monday, May 2nd, as they take on the Carolina Hurricanes on the road. While the Bruins are about to start the playoffs, their top prospect just completed his fifth game of the WHL playoffs. Fabian Lysell has been a leading contributor for the Vancouver Giants as they find themselves with a 3-2 series lead over the top-seeded Everett Silvertips.
Lysell has been a dynamic playmaker and goal scorer over the five playoff games. He now finds himself second in the whole playoffs with 11 points (4 G and 7 assists) through five games.
Lysell started the playoffs off by recording an assist on each of Vancouver's five goals during the OT win. He followed that up with an assist in game two before finding the back of the net in game three for his first goal of the postseason.
Game four saw Lysell continue his hot hand as he tallied two goals on the night. The point streak didn't stop there as Game five featured the elite prospect scoring his fourth goal of the playoffs. Lysell has now recorded a point in all five of his playoff games to help lead the Giants to a 3-2 series lead.
Lysell has been nothing but top-notch during his first season in the WHL. His ability to create for teammates and produce goals has been on full display during the regular season and now in the postseason, where the pressure is on.
At this rate, Lysell will push for an NHL roster spot next season during camp. If he doesn't make the roster from day one, expect to see him called up at some point next season, as he has all the skills needed to succeed at the NHL level.
Episode 51: Interview w/Jack Ahcan Episode 51 is back in action talking about the New York Paingers ITR bet, Can Buffalo Sabres make the playoffs? Is Vancouver in the wrong on the Boudreau treatment? Is Tocchet the right guy? Is Daryl Sutter the last Dinosaur in the NHL?YouTube: https://www.youtube.com/@insidetherinkTwitter: https://twitter.com/CueTheDuckBoatzFacebook: https://www.facebook.com/Cuetheduckboats/Thanks for listening! Please rate and review our show on your favorite listening platform. Check out our partner's website at www.insidetherink.com for all your latest hockey news. Also, catch all of the games in this year's NHL season by signing up for ESPN+ at Insidetherink.com/ESPN